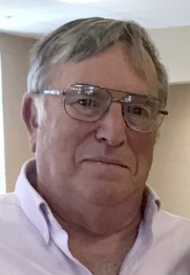 Jere L. Retallack, 75
June 17, 2020
Jere L. Retallack, 75, of Lancaster, PA, passed away on Wednesday, June 17, 2020.
He was the husband of Danielle (Brady) Retallack, with whom he celebrated 50 years of marriage this past August 23rd. Born in Lancaster, he was the son of the late John Edward and Anna May (Buckwalter) Retallack.
Jere served in the Navy from 1963-65 and received the Armed Forces Expeditionary Medal while serving in the Dominican Republic. He worked as a line leader for Armstrong World Industries for 37 years, retiring in 2003.
Jere loved history, traveling with his family to museums, and reading biographies and anything history-related. As a talented woodworker, he combined his interests and created reproductions for local museums and was active in the support of Landis Valley Museum and other state museums. He sold his handmade tape looms, rolling pins, and other kitchen creations at local craft fairs throughout Lancaster and the surrounding counties. Jere was always active in the support of his children's activities and became a stroke and turn judge for his daughter's swim team and served as a leader for his sons' Boy Scout Troop.
His family and friends will miss the generosity he showed to everyone he met.
In addition to his wife, he is survived by his children: Linda of Henrico, VA, Paul (Kristen) of Lancaster, and John of Austin, TX; his brother Barry Retallack of Lancaster and his sister, Barbara Sue Retallack of Salt Lake City, UT.
Friends will be received on Wednesday, June 24, 2020 at St. John Neumann Catholic Church, 601 E. Delp Rd., Lancaster, PA from 10-11AM, with the Mass of Christian Burial to follow at 11AM. Interment will be private. In lieu of flowers, please make contributions in Jere's memory to Landis Valley Village and Farm Museum, Attn Business Manager, 2451 Kissel Hill Rd., Lancaster, PA 17601.
Leave a condolence on this Memorial Page
Condolences to the Family
July 29, 2020
Dear Dani, I am so sorry for the loss of your husband in June. When I saw you at the Guild Studio on Tuesday, I was reminded again of his passing and I felt badly for not remembering. It must be just heart wrenching to lose your husband; I cannot even begin to imagine and I pray that you will find comfort in your memories and life with him over the past 50 plus years. I hope that the Guild will continue to see you through these difficult days. Sharon Garber
June 26, 2020
We are so sorry for your loss.
Sincerely, Joe Gargano & Family
June 23, 2020
I am sad to read about Jere's passing. May he rest in eternal peace. Praying you find peace as you mourn his loss. I will remember you all in my prayers. Leslie Diehl Ziemer
June 23, 2020
Dear Dani, Peace be with you and your family. Love and prayers at this very sad time. Love, Mary Anne Hanley
June 22, 2020
To Danny & family,
I am so sorry for your loss. Jere was such a unique & caring guy, so dedicated to the PA German history at Landis Valley. I was proud of his making tape looms after my tape loom book was published. The world of local history will miss his dedication.
Susan Weaver
June 22, 2020
We extend our sympathy at this difficult time. May Jere rest in peace. Mark and Susan Lutter
June 22, 2020
Danny and family,
Dave and I are sad to learn about Jere's death. We remember him fondly. You and Jere took Stacy with you on a trip to the west coast when she was about 12 (??). Stacy lost her retainer in the Pacific Ocean! She had a wonderful time with Linda and with both of you. Stacy never developed a true love of American history, but she definitely developed a love for travel. She lived in Utah, traveled to Spain and Africa, and toured many other places in USA and around the world. Who knows? Maybe her trip with you across the country made a lasting impression and sparked an interest in travel that she may have never developed. Jere was kind, interesting, generous, and a good neighbor. Please know how sorry we are and we will always be thankfull that we knew Jere. God Bless.
Kathy and Dave Kuhn
June 22, 2020
Dani,
My condolences to you and your family. He will be missed by many.
Linda Zeigler
June 22, 2020
I am so sorry for your loss. Linda, you and your family are in my prayers.
Anne Campbell
June 21, 2020
So sorry to hear about Jere's passing, I Knew Jere from back in the mid 60's. He was a good friend. May He rest in peace. Blessings to the family R.I.P. my friend. Ted Spadea
June 21, 2020
I am so sorry, yet not surprised after speaking with Dani last week, to read of Jere's passing. In the 30 years I've been your neighbor, he was always friendly and outgoing toward me. I extend my sympathy to all of you and hope you find solace that his suffering was brief, and that you find joy in the memories he left you.
Bill Hoffman
June 21, 2020
My sincerest sympathies, Danielle, to you and your family. What a sad surprise. It was always a pleasure working with Jere at the Cloister Gift shop and teasing him in ways he never quite knew how to respond. I will miss seeing him at History class at least as I no longer work in the Gift shop.
May God grant you His peace and comfort in the days ahead. You are in my prayers.
God Bless, Miriam Moore, friend from Ephrata Cloister.
June 21, 2020
We are all so very sorry to hear about Jere. He was a dear man. Always so friendly and kind. Our boys grew up together in our neighborhood and were good friends. Our condolences to Dani, Paul, John and Linda. May he rest peacefully….
The Guaino Family
June 21, 2020
Dani, I am very sorry for your loss. Know that you and your family are in my thoughts and prayers. I will miss the service, but will be there in spirit. My sincerest sympathy (along with a few splashes).
Gwen Clevenger
June 20, 2020
Dear Retallack family,
I am so sorry for your loss. Jere sounds like he was just a wonderful person! May your memories comfort you and bring you peace! Kelley Sloss
Visitation

Wednesday, June 24, 2020
10:00 AM - 11:00 AM
St. John Neumann Catholic Church
601 East Delp Road
Lancaster, Pennsylvania 17601

Map and Directions

Services

Wednesday, June 24, 2020
11:00 AM
St. John Neumann Catholic Church
601 East Delp Road
Lancaster, Pennsylvania 17601

Map and Directions