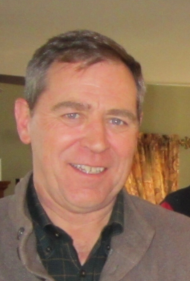 Jay William Filling, Jr., 64
July 06, 2019
Bill Filling, 64, of York, formerly of Lancaster, passed away peacefully on Saturday, July 6, 2019 at home with his loving family by his side. He was born on December 25, 1954 and was the son of the late Jay William Sr. and survived by his mother, Kathryn "Kitty" (Hauck) Filling, of Homestead Village, Lancaster.
Bill graduated from Hempfield High School in 1972 and University of Vermont in 1976.
Bill had several great passions in life. He was an avid snow skier, learning the sport as a young child. He also became a top-level ski racing official in Pennsylvania. Another passion was water skiing, spending many years perfecting the slalom course on the river. He was the former President of Lake Aldred Waterski Club.
Later in life he began agility training with his beloved dog Maisie. After winning major championships as a team, he began instructing others in the field. He also was involved with the Easter Seals. Bill originated and for more than 20 years has spearheaded the annual PK Filling adaptive water skiing clinic hosted by the Easter Seals of central Pennsylvania, benefiting thousands of children with disabilities.
He is survived by his mother, his wife of 22 years, Tara (Donahue) Filling, of York, his daughter Morgan Elizabeth Filling, of Denver, CO, and son William Tyler Filling, of Danbury, NH. He is also survived by his siblings Linda Hauck Filling and John Jay Filling, husband of Mary Beth (Aichele) both of Lancaster and a host of nieces and nephews will also dearly miss Uncle Billy. He was preceded in death by his father, who passed away in 2011 and his previous wife, Patricia Kelly Filling, who passed away in 1996.
Relatives and friends are invited to attend a visitation which will be held on Friday, July 12, 2019 from 12:00PM- 2:00PM with a Celebration of Life Memorial Service at 2PM at the Charles F. Snyder, Jr., Funeral Home & Crematory, 3110 Lititz Pike, Lititz PA 17543. Interment will be at the convenience of the family. In lieu of flowers, memorial contributions in Bill's memory may be made to the Leukemia & Lymphoma Society 101 Erford Rd. suite 201, Camp Hill, PA 17011.
Watch the tribute video
Leave a condolence on this Memorial Page
Condolences to the Family
July 29, 2019
I first met Bill, we called him pinapple ,in the 80's at lake latonka. He taught me a few things about waterskiing. At the time he was a rep for some water sports company and he handed me a new product to try. First time out I fell and sliced my knee right open! I'll never forget it and still have my "pinapple memory scar" He was a super outgoing guy and everyone loved him. Loved his winter and summer skiing and his dogs. I havent seen him in decades but my family kept in touch with him. Im very sad to see him taken at this age. God bless you Bill.
Jeff Muehlman
July 16, 2019
Bill was one of the really good guys in PARA ski racing. Always a gentleman and always giving of his time and talent. He'll be missed. Condolences and prayers for his family.
God Bless,
Sulpizio Family (Blue Mtn Race Team)
July 14, 2019
Dear Mrs. Filling, Linda, Jay, and Family –
I was so sad to hear the news about Billy. Mom sent me a copy of his obituary, which I just received today. I have many fond memories of our childhood, one of my favorite being Mr. Filling towing the kids behind his car around the neighborhood on their skis after a snowfall. No wonder Billy was an avid and expert skiier – he had a great foundation.
I am so sorry for your loss. Please extend my sympathy to Billy's wife and children. I am sure he will be dearly missed by all his friends and family. Keeping you in my thoughts and wishing you peace and comfort during such a difficult time –
Joanne Desch Fredrick
July 13, 2019
Dear Jay, Mary Beth and Filling Family members,
Please accept our warm thoughts, wishes and prayers at this challenging time. A small story….I (Michael) bought my very first set of skis from Billy when he was employed at Snow Shed ski shop. I informed him that I would make the purchase (Olin Mark II's) if he promished he would give me a day lesson at Roundtop which in hindsight, was a rather large request.
Skiing with Lancaster's premier skier for an entire day was a Gift! Billing was instructive, patient and motivating thorughout the day. Later in the day, Billy took a couple of runs on his own and what a treat that was. Billy was the Master and he became part of the mountain as he gave new meaning to the words of fluidity and speed. Thank you Billy for the lesson and laying the foundation for my lifetime passion!
Blessings to All,
Michael & Susan Carr, Bend, Oregon
July 12, 2019
So sorry for your loss. I remember him well from high school and followed his adventures with Maisie. You will be i my thoughts and prayers.
Linda Reheard
July 12, 2019
Kitty, Linda, Jay and family,
So sorry for the loss of your son and brother Bill. Our thoughts and prayers are with you.
Brian & Lisa Kramp
July 12, 2019
Morgan, Tyler, Tara, Kitty, Linda, Jay:
Our deepest sympathies to you and the rest of the family on Billy's passing. He was a special guy. Warm hearted, always had a thoughtful point of view, a passion for outdoor sports, especially skiing and lived his life with a passion.
Fond thoughts of Mercer, skiing out of Pequea, RoundTop and back bowl skiing untracked slopes at Keystone.
And knowing Billy he is already searching for that next "best" ski line down the mountain in heaven.
Best Personal Regards,
Jeff and Family
Milton, GA

July 12, 2019
Dear Filling family,
My prayers for peace and comfort are with all of you! I met Bill and Pat in the late 80s and learned a lot about water skiing from Bill. I have so many wonderful memories on Lake Aldred on the weekends and Bill was a huge part of those wonderful memories. I received my first Mastercraft slalom ski from Bill and remember him taking me patiently through the course! While we have not been connected since the 90s, his smile, sense of humor and welcoming nature towards me will remain with me forever.
Love Sylvia Shubert, Somerset NJ

July 11, 2019

Bill and Masie are together again running agility courses in Heaven. Thank you for the many years of friendship, I will miss your laughter and smile in class. You are an amazing person. Deb Radanovic
July 11, 2019
Dear Filling family,
My memories with SRRC are impossible to recall without Bill in them. I'm very saddened to hear of his passing, and am sending all my love and sympathies to you.
Sincerely, Jenna Yost Sher
July 11, 2019
Dear Jay, Linda and Filling Family,
Very sorry to hear of Jay's passings. Please know you are in our thoughts and prayers.
Les & Linda Baker


July 11, 2019
Jim and I offer our thoughts and prayers to the Filling Family as you journey through this time of sadness. Although I didn't know him well, Jim has fond memories from long ago, of spending a few times with Bill on the River, as Bill taught him how to water ski, and go over the ramps (face planted many times!), as well as snow skiing at Denton Hill in the winters. Jim remembers him as quite an athlete, and an all-around good guy! Jim & Kathy Long
July 11, 2019
Dear Filling family,The news about Bill came as a shock.We rode the Wheatland Hills school bus for all those years and then he became one of my roomates in that farmhouse outside of Manhiem for 3 years.We solved a lot of the world's problems over late night foosball games.Even though I have'nt seen him since our 25th high school reunion,he will be sorely missed.My deepest sympathy to the entire family.
Bill Maxson Nogal,New Mexico
July 11, 2019
Dear Tara,Kitty,Jay,Linda and all the famly members
Our sincere condolences for the loss of Billie he will be missed by all
Mike and Marna Kirkham
July 11, 2019
Dear Linda, Jay and Kitty,
I was sorry to hear of your loss. Please feel the love extended to your families during this time of grieving. May your extended family and your faith provide support in this time.
Peggy Keys
July 10, 2019
Dear Filling family,
My 90yr old Mother in Lancaster told me about Bill today. I was very much saddened to hear about the passing of an old friend and former HS classmate from many years ago. My heartfelt sympathy goes out to all that knew him.
Stephanie Hipp Holland, Atlanta GA
July 10, 2019
Linda, Kitty and family…
I'm saddened to hear about Bill's death. Although I never met him, I know he must've been a lovely man, brother, son, and uncle to your family. My sincerest sympathy to you all. Rest In Peace Bil…
Amy & Rick Doty
July 10, 2019
Tara and family,
We are saddened by your loss. You are in our thoughts and prayers.
We will miss our neighbor.
Steve and Denise Cruse

July 10, 2019
I had the pleasure of training with Bill and Maisie. So kind, friendly, and dedicated. He'll be missed on the Agility scene. Deepest sympathy to the family and friends.
Grant
July 10, 2019
I met Bill back in the 70s water skiing! I remember him as a fine gentleman. Although I skied down on Lake aldred at times most of my time was spent on Lake Clarke and he came up and see with us often. Having moved to Florida about 20 years ago I was unaware of his charity work in water skiing. I've talked to people to sit ski and I thought blind people myself, in that regard if his charity is going to continue to operate please let me know and I could possibly make it up to help in the summer when y'all have an event teaching the disabled to ski. Condolences to the whole family!
Sincerely,
Chip Debus
July 10, 2019
So sorry to learn about your' Brothers' passing. With deepest sympathy. Martha Schwartz
July 10, 2019
Jay, Linda, Kitty and family,
I was rattled when I read about Bill and I'm so sorry for your loss. My introduction to the Filling family started with Greenthumb Lawncare that Bill operated while in college. I remember his great easygoing personality and his laugh.
My sincere condolences,
Kevin Berry
July 10, 2019
I first met Bill in 1976 when we both worked at Snow Shed in Lancaster. I have a lot of great memories from those days. Its where he and Pat met. What a fun crew that was! The trip we all took to ski Tuckerman's was a blast. In later years it was Lake Aldred Water Ski Club. Bill got me involved with water skiing behind his MasterCraft in the mid 80s, while I was back in college, and I drove for him off & on until I graduated and could get my own in 1989. I still have that boat. So thank you Bill for inspiring what became my, and now my two sons, life long passion for snow and water skiing! The poster you made for me for my 50th birthday hangs on the wall in my office. It has additional deeper meaning for me now. You will always be remebered.
Eric Hassel Dillon, CO
July 10, 2019
Dear Linda and Jay,
How saddened I was to read of your brother Bill's death. I really did not know Bill, but certainly have always felt like I knew you both and your father over many years of coming to the store. Just wanted you to know, and to share with your Mother, my deepest sympathy in this time of very great sadness for your family. Though Harvey and I have lived in Massachusetts for many years, we think fondly of Lancaster friends and will keep you in our thoughts and prayers.
Sincerely,
Deborah Benson Everett, North Andover, MA
July 10, 2019
May his memory be eternal- prayers to this loving family.
chris abel
July 10, 2019
I had the honor of knowing Bill and Maisie in agility classes. We would often see each other at trials and talk about all things dogs. I will miss his humor and kind nature. It was a joy to know him. My sincere condolences to his family.
Bonnie Frank
July 10, 2019
I can't begin to tell you how much Bill will be missed by the dog agility folks. What a wonderful man and great help to anyone who needed it. GOD bless his family.
Mary Lou Hughes
July 09, 2019
Bill was an amazing man and friend. We enjoyed talking dog sports and cheering each other on. I will miss his support, comraderie, easy going nature, and kindness. I am sure that Maisie was there waiting to greet you. Rest easy my friend. I know you will be missed by many.
Pat Cochran
July 09, 2019
Bill's heart was as big as they came. Our paths crossed at my agility trials over the past number of years. His face was a welcome sight on those early mornings. His teamwork and care for Maisie made him stand out first and then when you got to know Bill, the man, your life was enriched. He will be missed by many. May time and memories help ease the days. My heart is with his family and friends.
Libby Dietrich
July 09, 2019
Tara, Morgan, Tyler , Aunt Kitty and family,
My heart is heavy with sorrow for all of you, you have been in my prayers and will continue to be in my prayers in the days ahead. So thankful we were together in May as an extended family, you are all dearly loved.
With love and deepest sympathy,
Jenny, Dwight Rohrer and family
Visitation

Friday, July 12, 2019
12:00 PM - 2:00 PM
Charles F. Snyder Funeral Home & Crematory
3110 Lititz Pike
Lititz, PA 17543

Map and Directions

Services

Friday, July 12, 2019
2:00 PM
Charles F. Snyder Funeral Home & Crematory
3110 Lititz Pike
Lititz, PA 17543

Map and Directions