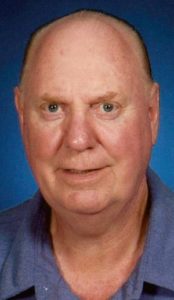 Jay J. Rash, Ph.D., 75
October 31, 2017
Jay J. Rash, Ph.D, 75, of Willow Street, passed away on Tuesday, October 31, 2017, at the Bob Fryer & Family Inpatient Center of Hospice & Community Care, Mount Joy, with his loving wife of 55 years holding his hand at his passing. His children were grateful that one or another of them was able to be with him at all times during his eight day stay.
Born in Iowa Falls, IA, Jay was the son of the late Dr. E. E. and Virginia Justen Rash. He is survived by his wife, Ruth Ann Clark Rash; his daughters, Shannon, wife of Barry Hum of Perryville, MD, and Stephanie McClellan, companion of Tracy Eaddy, of Winstead, CT; and his son, Christopher E. Rash, husband of Sherrieann Baldwin Rash, of Warrenton, VA. Also surviving are 4 grandchildren, Evan McClellan, Ashley Hum, Mitchell Hum, and Chase Rash; two brothers, John Rash of Iowa Falls, IA, and James Rash of Sun City, AZ; and faithful friends, Robert Devlin and Jay Woods.
Jay graduated from Iowa Falls High School and Northwest Missouri State College, where he received his Bachelor of Science degree in 1966. While there he was initiated into Sigma Tau Gamma fraternity and served as the first president of the newly chartered Student Affiliates of the American Chemical Society. He earned his Master of Science degree in Agricultural Chemistry in 1967 and his Doctor of Philosophy degree in 1971, both from the University of Missouri in Columbia, MO. While studying for his doctorate Jay became part of a research group assigned by NASA to study the first lunar samples returned to earth by Apollo 11 and taken to Ames Laboratory in Livermore, CA. He is published is academic journals and periodicals.
In 1972, Jay began working for Pfizer Pharmaceuticals Central Research Lab in Groton, CT. In 1981, he moved to Pfizer's Animal Health Division, from where he retired 18 years later as the Director of Regulatory Affairs for North America.
Jay retired to pursue his hobbies of golf and metal detecting. Over the years he was a member of Media Golf Course, where he shot a hole in one, and The Host Golf Course, both in Lancaster, and Tanglewood Golf Course, in Quarryville. He enjoyed winters at his home on St. Simon's Island, GA, playing golf at Hampton Plantation. The winters his son was stationed at Keesler AFB in Biloxi, MS, Jay enjoyed playing at the Bay Breeze Golf Course. In later years, he was a volunteer driver for patients for the American Cancer Society in Lancaster. He was a member of St. Catherine of Siena Catholic Church, Quarryville, and the Knights of Columbus.
Family and friends are invited to attend a Funeral Mass on Saturday, November 18, 2017, at 11:00 AM at St. Catherine of Siena Catholic Church, 955 Robert Fulton Highway, Quarryville, PA, 17566, with Rev. Mark Speitel officiating. The family will receive guests from 10 to 11 AM at the church. Burial will be private at the convenience of the family. Jay's final resting place will be in Union Cemetery, Livermore, IA. In lieu of flowers, contributions in Jay's memory may be offered to Hospice and Community Care, 4075 Old Harrisburg Pike, Mount Joy, PA, 17552, or to St. Catherine of Siena Catholic Church at the above address.
Leave a condolence on this Memorial Page
Condolences to the Family
November 06, 2017
Will miss you my dear friend. Thankful for the golfing memories and good times on the golf course. My heart goes out to the family during this time of loss and mourning.
November 06, 2017
Dear Ruthann,
My thoughts and prayers are with you and your family at this difficult time. I'm glad Jay is now at peace with no more suffering.
Fondly, Flora
November 05, 2017
Jay is now playing 18 hole with Jesus.
I will miss greeting him at 8 AM Mass and asking if it was too cold in January to hit 18 holes? Usually was'nt
Jay always had a smaile and love to give Sam Ruffing a good laugh.

SK Mike Urbanik
Peach Bottom, PA
Visitation

Saturday, November 18, 2017
10:00 AM - 11:00 AM
St. Catherine of Siena Catholic Church
955 Robert Fulton Highway
Quarryville, PA

Map and Directions

Services

Saturday, November 18, 2017
11:00 AM
St. Catherine of Siena Catholic Church
955 Robert Fulton Highway
Quarryville, PA

Map and Directions