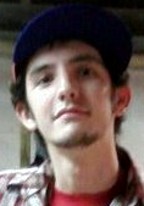 Jason David Martin Taft, 21
March 03, 2013
Jason David Martin Taft, 21, of East Petersburg, entered into heaven after having died tragically in a car accident on Sunday, March 3, 2013. Born in Lancaster, he was the son of Gary Martin Taft of Lancaster and Kathleen Stover of East Petersburg.
Jason graduated from Susquehanna Valley Homeschool and was the assistant manager of the Subway at Richmond Square. An avid sports fan, he followed the NY Knicks, Dallas Stars, Florida Gators, Tampa Bay Buccaneers and Arizona Diamondbacks. He enjoyed going to Ocean City, MD, playing video games, wrestling, hanging out with his friends and spending time with his niece and nephews.
Jason's family includes his mom and dad, siblings Elizabeth Taft, companion of John Caverly of Reamstown, Ben Taft of East Petersburg and Michelle Taft, and her boyfriend Ray Cushman of East Petersburg; paternal grandparents Charles and Jane Martin Taft of Leola, maternal grandmother Nancy Stover of Lancaster, nephews Dominick and Logan and niece Ariella. Jason was preceded in death by his maternal grandparents Horace and Mildred Bechtold Stover.
The Funeral Service will be held 11 AM Friday, March 8, 2013, at the Charles F. Snyder Jr. Funeral Home & Crematory, 3110 Lititz Pike, Lititz, PA, with Phil Raia officiating. A viewing will take place 9-11 AM on Friday at the funeral home. Interment in Conestoga Memorial Park. To send the family an online condolence, please visit SnyderFuneralHome.com. Charles F. Snyder Jr. Funeral Home & Crematory 717-560-5100
Leave a condolence on this Memorial Page
Thoughts and prayers go out to your family and love ones u will be greaty missed Jason RIP
Pain, loss, emptiness, and sorry will be your companion as part of your soul have been taken. I freely offer support, friendship, companionship and love in any way I can. Please let me know how I can serve you.
Robert Gomer
Jason's family,
We are so sad to learn of your loss! What can one say when a tragedy like this occurs? We are praying that you will experience God's comfort.
Sincerely, Andrew and Cindy Larocca
My heartfelt condolences go out to Jason's family, friends and coworkers. I knew Jason as a customer but his kind spirit and professionalism was greatly appreciated. What a special young man he was. He will truly be missed.
Richmond Square Subway Customer
Im so sorry to hear about your loss. As i am living in another state (oklahoma) currently i regrettably wont be able to attend the services. Jason was a good friend, and always knew how to light up a room. He brought joy to peoples lifes. I will truly miss him. We all will keep him in our hearts, and through us he will live on. If i can do anything for the family please dont hesitate to ask. You have my thoughts and prayers.
-Andrew K. VanArsdale
We are so sorry for your loss may God Bless You and Comfort You at this difficult time.
The Basore and Palkowitz Family
Our hearts go out to your family. We know the pain of losing a child as we buried our son 3 years ago.
Thoughts and prayers to your family from The Suffields.
I am so sorry for your loss. May God hold you in the palm of his hand.
May you hold the memories close to your heart. They never go away, they just go to another place, just waiting for you to join them.
Sally Eby
To the Family of Jason Taft,
Our prayers are with you, and we're so sorry for your loss.
The Gargano Family
I was sorry to hear of your loss. I know that this is a trying time in your life. Your family will be able to get through this. My prayers and condolences go to your family at this time.
I was so sorry to hear of your loss. It is always so tragic to lose someone so young.
To the parents and grandparents of Jason. Please accept our condolences on the death of Jason. We offer our prayers and sympathy as you go through this very difficult time. A tragedy like this reminds us of how short and uncertain life can be. A constant reminder that we need to always live in such a way that we will be prepared for when our time comes.
Jane and Charles, our thoughts are with you.
Aunt Anna Weber and family
Gary and family,
We are so sorry to hear about the loss of your son. Please know that we are thinking about you.
Joni, Mike and Gina Dalmas
My condolences to the entire family. My thoughts and prayers are with you.
Teresa Wesch (Stover)
My heart and prayers and love go out to all of you. May God hold you and sit with you as you go through this time of sorrow.
Thinking of you all….my prayers are with you
My heart is breaking in a million pieces, as i try and understand why you where called home so soon! You will be missed by everyone!
Love
Peggy
Can you all feel God holding you in the palm of His hand? My heart breaks for all of you! No one should have to go through this.
Ernie and Sandi Dubble
Condolences to Jason's family, friends and loved ones.