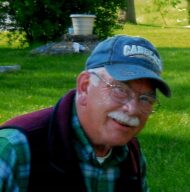 James M. Brenner, 72
November 16, 2021
James M. Brenner, Jr., 72, of Conestoga, passed away at the Lebanon VA on Tuesday, November 16, 2021. Born in Lancaster, PA he was the son of the late June (Eshleman) and James M. Brenner, Sr. He was the loving husband to Susan (Frey) Brenner for over 49 years.
Jim was a proud veteran of the US Air Force, serving in the Vietnam War. He worked for Kerr Glass for many years and retired from R.R. Donnelly in 2014. He was a member of the Millersville VFW Post 7249, The Keystone Retriever Club, the Paradise Sportsman's Association, and the Conestoga Training Club. Jim enjoyed hunting, fishing and dog training. He enjoyed time spent in the mountains but most of all he cherished spending time with his family.
Jim is survived by his wife Susan; his children: James "Jim" Brenner, husband of Marion of Lititz and Jason Brenner, partner of Valerie Fraske of Pottstown; 3 grandchildren: Lyla, Grace, Claire; his brother Jay Brenner husband of Roberta of Conestoga; his beloved dog Coy.
In lieu of flowers memorial contributions may be made to the PA Wounded Warriors, www.pawoundedwarrior.org or the Delaware Valley Golden Retriever Rescue, www.dvgrr.org. A Memorial Service will be held at 3:30PM on Tuesday, November 23, 2021 at the Charles F. Snyder Funeral Home and Crematory, 441 North George Street, Millersville, PA 17085. Family and friends will be received from 2:30PM until the time of service.
Watch the tribute video
Leave a condolence on this Memorial Page
Condolences to the Family
November 27, 2021
Jim was a good friend to the Keystone Retriever Club. If he was available he came out to work the hunt test & he also ran his golden. He also came to the monthly training sessions. He will not only be missed by his family but by his extended Keystone family. May his soul rest in peace.
November 22, 2021
We are all sad to learn of Jim's passing. He was a true friend and mentor to those of us who work with field dogs. He will be sorely missed in the fields and grounds on which we work. We are all better off for having known Jim. God bless!
Keystone Retriever Club
November 21, 2021
To Sue and Family, So sorry to read of Jim's passing, it is truly a loss for sure. He was a great co-worker at RRD and we had a lot of laughs. He was a great neighbor and River Corner Road has lost a good one. My thoughts and prayers are with you and your family during these trying times. Denny Oberholtzer
November 20, 2021
Sue and Family, Please accept my sincere condolences. Jim and I had some good times together. Im so glad I got to see him. My old Air Force buddy, may you rest in peace.
Oh! I have slipped the surly bonds of EarthAnd danced the skies on laughter-silvered wings;Sunward I've climbed, and joined the tumbling mirthof sun-split clouds,-and done a hundred thingsYou have not dreamed of-wheeled and soared and swungHigh in the sunlit silence. Hov'ring there,I've chased the shouting wind along, and flungMy eager craft through footless halls of air….Up, up the long, delirious, burning blueI've topped the wind-swept heights with easy graceWhere never lark nor ever eagle flew-And, while with silent lifting mind I've trodThe high untrespassed sanctity of space,Put out my hand, and touched the face of God