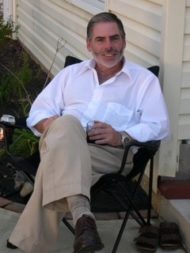 James L. Angelo, 71
February 01, 2021
James L. Angelo, 71, of Wyomissing, PA passed away Monday, February 1, 2021 at Arden Courts of Susquehanna, Harrisburg. Born in Lancaster, PA, he was the son of the late E. Thomas Angelo and Gladys (Geib) Angelo.
Jim was a loving husband, father, grandfather, brother and friend. His first love was being on the tennis court. When he wasn't playing tennis he enjoyed traveling, music, gardening, volunteering and cooking. He was a member of St. Ignatius Loyola Parish in Sinking Spring and a former member of St. Anthony's of Padua Church in Lancaster. Jim was a 1967 graduate of Lancaster Catholic High School. Following graduation he went to Thaddeus Stevens for Printing. He was a long-time employee of the Lancaster Newspaper. He worked at Fidelity Printing Company and Boscov's prior to his retirement.
Jim was a member of the Tennis & Yacht Club, Racquet Club West, Manheim Tennis Club and Hillcrest Tennis Club. He was an avid Eagles fan. His kind heart, sense of humor and quick wit will be missed by all who knew him.
Jim is survived by his loving wife Mary Ann (Hoshauer), Reading, two daughters, Tina Bowman wife of Randall of Landisville and Nicolle Pawelczyk wife of Dean of Columbia. He was the proud Pop-Pop of 4 grandchildren: Alexa and Brooke Bowman and Abby and Brady Pawelczyk; his siblings Thomas Angelo (Janet) of Cambridge MD and Michael (Jean) of Lancaster; his stepchildren: Stephen Scheneman and Kelly Scheneman of California, and his step-grandchildren, Elizabeth and Jonathan Scheneman. He was preceded in death by sister Judith (Angelo) Loeb.
A Mass of Christian Burial will be held 10 AM on Saturday, February 27, 2021 at St. Anthony of Padua, 501 E. Orange Street, Lancaster, PA 17602. Family and friends will be received from 9AM until the time of service. The service will be Live Streamed on Jim's obituary on the Charles F. Snyder Funeral Home website. Link will show 15 minutes prior to the service. Private interment will be held in Gethsemane Cemetery, Reading, PA.
In lieu of flowers, contributions in Jim's memory may be made to The Boys and Girls Club, www.bgca.org or Lewy Body Dementia Association, 912 Killian Hill Road SW, Lilburn, GA 30047.
Watch the tribute video
Leave a condolence on this Memorial Page
Condolences to the Family
March 03, 2021
We are deeply sorry for the lost of Jimmy. Ken & Ann Marie send our prayers to the family.
God Bless
Ken & Ann Marie Campbell
February 27, 2021
My deepest sympathy to the Angelo Family for the loss of Jimmy.
May the memory of Jimmy bring you all peace.
Susan Palko Stipe
February 27, 2021
One of my longtime friends. I will always remember his great sense of humor! My condolences to Maryann, Tina and Nicole, Brothers Tom and Mike and the entire family. Love you Brother Jim! Vince Spadea
February 27, 2021
So sorry about the loss of Jim a wonderful friend. We will always fondly remember our fun times with Jim and Maryann. May your memories bring you peace. Love Terri and John
February 25, 2021
Jim was nice in high school – I knew him from dances at Y-Teens. I always knew he would become a very fine man. Blessings to his family!
Jacquie Sheely
February 24, 2021
I'm sorry to hear of Jim's passing. I enjoyed working with him at boscov's and his great sense of humor. My condolences to Mary Ann and the family. Scott Kratzer
February 23, 2021
My sincere condolences to Mary Ann and the entire Angelo family. I met Jimmy at the manheim tennis club. He was a close and valued friend, he will be missed. I know I will see him again in heaven. May your faith be a comfort to you all in the days ahead.
RANDALL GROVE

February 22, 2021
My husband, Joseph Pannell worked many years with Jim at Lancaster Newspapers during earlier years when families were included in group activities. My fondest memory involves Jim's eagerness to give of his time and talent to take part in the home-school Sports Clinics that Joe organized in the Millersville area. Jim arrived at Freedom Park with enough tennis equipment to instruct a varied age group of children the basics of his sport. My two daughters were among them and remember this kindness. Many thanks and may Jim Rest In Peace
Shirley Pannell
February 22, 2021
So sorry to hear of Angie's passing. We had many things in common and many good times together. We met at Stevens Trade in the Printing Dept. We spent two years together not only at Stevens, but we were the only two from our class of '69 to work at Lancaster Newspapers after school. We would leave school and go directly to LNP to work the night shift. We were very close due to not only school, but work at the newspapers. I lost touch after that due to my Navy time and after that I was still in the printing trade but I was selling graphic arts (printing) equipment in the Lancaster area. Rest in peace Angie!
Charlie Stauffer, Harrisburg (formerly Southern Lancaster County)
February 22, 2021
Hi Tom and Michael, I am so sorry to hear of the passing of our brother Jimmy . I have been out Jim's life for a few years, due to a severe stroke in 2018.
I had a few emails to Jim , with both us sharing our new illnesses. I can only imagine how both of you feel,and of course my condolences, to Jimmy 's wife, and all of your families.
I want you both to know,how proud Jim was of both you brothers, and of his God given heritage. I too have got married again to a beautiful lady in the Philippines. I live in Samal Island since 2017..Don't be surprised to see me sitting beside Jim in church ( left side about 5 rows back) I love you guys , God Bless You all. With fond memories.
Always, Terry L. Spirk

February 21, 2021
MY SYMPATHY TO THE JIM ANGELO FAMILY.I REMEMBER WELL JIM'S father, mother and his brothers and sister. spencer and janet speros(JIM'S CAFE)
February 21, 2021
Lotsa memories from St. Anthony's, basketball, and all the rest. Jimmy was a real presence wherever he went. May God speed….
Tom DiCola
February 21, 2021
I was so sorry to hear of Tom's passing. Met him as a young kid when I played baseball for his Dad on K of C. Saw him many times through the years and he always had a kind word for me and my family. Please accept my condolences.
Don Todd
February 21, 2021
My Sincere Condolences to Jimmy's Family-We played Many Many Tennis Matches-He was a True Competitor and Great Friend !!-He will be missed RIP Jimmy -Harry Sload
February 21, 2021
I knew Jim from many years ago working at Lancaster Newspapers. He was very engaging and friendly and I remember him fondly.
Bill Houck
February 15, 2021
I was sorry to learn that Jim had passed away. I often talked to him him n Bruce Emswiler about Boys Club days, playing tennis at RCW when he was working at Boscov's. Sending prayers/sympathy to the Angelo family/relatives
Earl Papa Boots
February 14, 2021
Dear Mary Ann and family,
Please accept our most sincere condolences on Jim's passing. We are remembering you all in our prayers. God's blessings to you.
John and Pat Hansbury
February 12, 2021
Condolences to the Angelo family.
John Palko
February 11, 2021
Dear Mary Ann And Family,
Please know that we are thinking of you and pray for peace for all of you in this difficult time. He evidently was a beautiful soul that will be missed by many. You have my and Scott's deepest sympathy. He will live on in all your memories.
Sincerely,
Bonnie And Scott Eshelman
February 11, 2021
Praying for you, your husband and your family. We send are sympathies and ask for God's grace to see you through. Deepest condolences, Pat Kofke
February 08, 2021
So sorry to hear this news. My prayers go out to the Angelo clan. Jimmy was one of my closest friends growing. He will be missed. bill mihaliak
February 07, 2021
one of the funniest guys on the tennis court and so full of fire and intensity i always thought he was 25 years younger than the rest of the gang who were about the same age! you will be missed my friend! i'm sure you're having a good time where you are now.
dennis deibler
February 06, 2021
So very sorry for your loss Tom. Saying prayers for his family. Love Maxine and Victoria
February 06, 2021
My sincere sympathy to Jim's family. He was a terrify guy and will be remembered fondly. Love and prayers to you.
Lori McMullen
February 06, 2021
So sorry for your passing remember your family growing up and playing baseball, R i P Jimmy.
john klessinger
February 05, 2021
Our condolences to the entire Angelo family.
John Valentin & Family
February 05, 2021
My sympathies to Mary Ann and Jim's entire family. May the knowledge that he is at peace now and the fond memories help to heal the holes in your hearts. Betty Anne Strobel
February 05, 2021
Condolences for loss. Prayers and heartfelt sadness.
Robin Greenberg
February 05, 2021
Sending love , hugs, and prayers to the entire family . Yes , we will miss Jim's wit and his kindness that he showed to us. It is a blessing to know that Jim is now at peace.He will always be in our hearts .
Love , Phil & Mary
February 05, 2021
I'll never forget the great summers cadding at the Lancaster Country Club.
joseph sebelist
Visitation

Saturday, February 27, 2021
9:00 AM - 10:00 AM
St. Anthony of Padua Roman Catholic Church
501 E. Orange Street
Lancaster, PA 17602

Map and Directions

Services

Saturday, February 27, 2021
10:00 AM
St. Anthony of Padua Catholic Church
501 E. Orange Street
Lancaster, PA 17602

Map and Directions