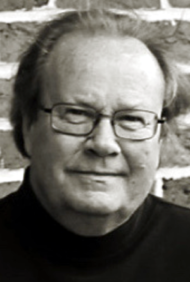 James Craig, 69
July 30, 2016
James Craig, 69, of Lancaster, died unexpectedly Saturday, July 30, 2016 in Salem, NJ.
Born in Wichita, KS, he was the husband of Sandra (Tweedle) Craig of Lancaster, and the son of the late William and Bonnie (Atchison) Pupikofer.
Jim was a middle school teacher in the Ephrata School District for 14 years until his retirement. He was the author of the mystery novel "Blue Lines Up In Arms".
In addition to his wife of 47 years, he is survived by 2 sons: Ryan Craig of Lancaster, and Jared Craig and his wife Kimberleigh of Millersville; a granddaughter, Marleigh of Millersville; a sister, Karen Craig of Cleveland, OH; and his mother-in-law, Clara Tweedle of Salem, NJ.
A funeral service will be held at 3 PM on Wednesday, August 3, 2016 at Charles F. Snyder Funeral Home & Crematory, 441 N. George St, Millersville with Pastor Mike Sigman officiating. Friends and family will be received from 6:30 to 8 PM on Tuesday, August 2, 2016 at the funeral home, and again one hour prior to the service on Wednesday.
Flowers are appreciated, or memorial contributions in Jim's memory may be made to the Children's Ministries at Grace Community Church, 212 Peach Bottom Rd, Willow Street, PA 17584.
A sympathy card would be appreciated.
Leave a condolence on this Memorial Page
Condolences to the Family
August 08, 2016
I met Jim on Jubilee Day in Mechanicsburg, as I was one of the other Sunbury Press authors there trying to sell books. He seemed like a very nice person, and I'm so sorry he is gone.
Condolences to his loved ones,
Sharon Marchisello
August 04, 2016
Please accept my sincere condolences on Jim's passing. I got to know him when we both worked together in the Ephrata Area School District. Upon my leaving that district he sent me a very nice note wishing me well. He was a very kind man who shared his talents with the many students he taught through his love of writing. Hoping that your memories help you through this difficult time.
Fondly,
Kim Schlemmer
August 03, 2016
Dear Mrs. Craig and family,
I am also an author of sunbury Press. I never had the pleasure of meeting Jim, but from what I read in Lawrences email, he was a delightful and tallented man and writer. I'm sure he will be missed greatly. My prayers are with you and your family at this very difficult time.
Yours Truely,
Tess rutjens
August 03, 2016
It is with a heavy heart we say goodbye to a good friend of the Sunbury Press family. James Craig, who wrote by the pen name "James Craig Atchison" passed away last Saturday, surprising all who knew him. Jim, as he was known to us, was passionate about his family, his writing, and hockey. He had embarked on a second career as a novelist in recent years. I'll never forget our first meeting in my office in Mechanicsburg. While a little naive of the publishing process, he was nonetheless completely in as an author. He talked of personally promoting his work in an attempt to build a following in the hockey community. Upon the release of his first book, "Blue Lines Up in Arms," he made appearances at minor league hockey rinks and book stores throughout eastern Pennsylvania. While a trickle of sales followed his efforts, he was committed to the next novel, "Blue Lines and Old Money," due to be released in September.
Christin Aswad, his editor at Sunbury Press, described Jim as her "favorite author to work with." Christin has been the editor for both of Jim's novels. She was always moved by his positive energy and how appreciative he was for the help she provided.
Tammi and I shared a wonderful morning with Jim several months back, when he came to Mechanicsburg to have some author photos taken. While the weather was not the best, Jim kept things light and was amazingly patient while we switched venues to try to find the perfect background for him. The old trolley station proved to be the place. (the picture above was taken that morning)
I last saw Jim for Jubilee Day in mid-June. He joined a half-dozen other authors for the largest street fair in the eastern USA. While some of his peers gave up early and headed for home, Jim stuck it out, sitting at his table with his books and hockey gear, casually talking with anyone who would come his way. He sold a few books and thoroughly enjoyed the day.
Jim was a reminder to all of us to have passion for what we do. He will be missed.
Lawrence Knorr, President/CEO, Sunbury Press, Inc.
August 02, 2016
Dear Jim & Sandy,
Although I actually never had the chance to meet him, I came in contact with him two years ago via email. I went to Cuyahoga Heights High School, where Jim went. He reached out to me before his 50th class reunion and wanted me to be involved because I was a 2x Olympic Silver medalist in women's ice hockey and he thought it would be cool to integrate some of the more recent alums of CHHS at his reunion. I couldn't make it to the reunion, but we kept in touch through email. He would always send me an email every few months to check in and see how I was doing in hockey and offered me career advice when I thought I was done playing. He didn't have to do any of this, but he did. And even though I never had the chance to meet him or talk to him in person, I am saddened by his passing. Sandy, your husband was kind and caring and went out of his way to send me his book as well. I just wanted you to know that he was a great man and thought this story might make you smile.
-Kelli Stack, Cuyahoga Heights High School Class of 2006


August 02, 2016
I, too, am a high school classmate of Jim's. I remember vividly his original, presentations in English class when we were asked to stand up before the class and give an impromptu speech. His presentations were always funny, unique and mature beyond his years! He had a gift of making people laugh and was unafraid to show it! And I am so glad he was able to share his perspective with us classmates, with his family and with his students alike. I also had the joy of seeing him and his lovely wife, Sandy, at our class reunion in 2014.
Katherine Tapocsi Moran
August 02, 2016
Jim was a high school classmate of mine in Cleveland, Ohio. He and his wife Sandy have stayed with me in Washington DC on numerous occasions over the years when they visited DC and when Jim attended the Mystery Writers Of America dinner meetings held just down the street from me. In recent years Jim kindly invited me to attend those dinner meetings where I met his fellow writers of crime and mystery and grew to understand Jim's passion for this genre of writing. He talked at length to me about his characters. They were so very much alive in his mind and heart. I will miss those conversations and connection to a deeply kind and sensitive friend who loved being a writer but, I think, loved being a teacher even more. My prayers go out to Sandy, his beloved wife, and their much loved sons. May Jim's memory and love bring peace to their hearts.
Jeanne Kent
August 02, 2016
I assisted students in Jim's class for 3 years and it was a great pleasure to get to know him. I'm picturing him wandering the streets of Mayberry with Andy, thinking of the title for his newest tale. May God bless you all.
Michele K
August 01, 2016
I am so saddened to learn of Jim's death. I got to know Jim as a colleague in the Lancaster Dramatists' Platform. He was a good man and talented writer. He was always generous in sharing his work with his fellow playwrights and offering cogent and kind critiques of the work of others. It pleased me that Jim asked me to read and offer editorial comments on the manuscript of his novel, Blue Lines Up in Arms, and I hope I was able to make some small contribution to its ultimate success. There are many of us in the writers' community who will miss Jim.
John Rohrkemper

August 01, 2016
Dear Jim, I'm writing this to you as well as to your family. I hope you know how much we will all miss you at every Residency. I have been so proud of you as a writer and will miss you tremendously. You were one of the brightest lights in the playwriting foundations course and in all your works. Your voice will be missed. I saw you last June across the cafeteria and waved. I don't think you saw me and I thought, "Okay, catch you later, Jim." But, somehow, I didn't. Not that time. But I look forward to it one day and hearing the new stories you have to tell. God bless you and your family. You'll all be in my thoughts and prayers. Miss you!
Jean Klein
August 01, 2016
Jim was a fantastic man with excellent dry humor, as well as a wonderful writer. At Wilkes, I learned that he enjoyed teaching, and that he loved his wife very much. Although his sudden passing shocks me, I am honored to have known him, and as a fellow writer, I am thrilled that his novel was published, because that was his dream.
My very best to his wife, family, and friends. I will miss him very much.
– Bill Prystauk
August 01, 2016
Cannot even begin to express how sad I am to hear of this. He was always the joy in my trips to Wilkes; to think he won't be there next time…heartbreaking. So glad he got to do what he loved and mean so much to the world. <3
August 01, 2016
I had the pleasure of having Mr. Craig in 7th grade for English at EMS. He was such a wonderful teacher and a very caring person. I will never forget how he gave out Kudos bars for reading, let us watch the Andy Griffith Show in class, and play Simon and Garfunkel to teach certain literary techniques. He will be greatly missed. My condolences to the Craig family, you will be in my thoughts and prayers.
-Lauren Fox
August 01, 2016
I had Mr. Craig for 7th grade social studies at Ephrata Middle School, he was an outstanding teacher. He was a genuinely nice guy and incredibly caring. He always had some typical classic teacher jokes. My thoughts and prayers are with his family.
-Kali
August 01, 2016
My sincere sympathies to Sandy and the rest of Jim's family. Jim was a well-loved member of the Lancaster Dramatists' Platform. We will miss him. I am so happy that he got to complete his book and enjoy that whole process before he passed on.
Warm regards,
David Nice
August 01, 2016
I'm so sorry to hear of Jim's passing. I was in Lancaster Dramatists Platform with him, and he was always so enthusiastic about writing plays and fiction. I'm so glad that he was able to see the publication of his novel. We'll really miss him. — Chet Williamson
August 01, 2016
To Jared and the rest of the Craig family,
My deepest sympathies are with you at this time of your greaving. Jim was ever the gentleman and voice of reason in this crazy world. My heart goes out to you and yours,
Eric Vanaman
August 01, 2016
Shocked and saddened to hear of Jim's sudden passing, I had the pleasure of being his cohort at Wilkes University. Jim was always gracous to share his talent and lend an ear in the Oyster about craft. He will sorely be missed by his cohort and Wilkes alums. I will keep your family in my thoughts and prayers.
Patricia Florio, MFA 2011

August 01, 2016
Prayers and condolences to Sandy and the rest of the family. I'm so glad we got to spend Independance day with him. What a shock that he passed so suddenly. I was looking forward to his sequal to Blue Lines. Rest in Peace, Jim.
August 01, 2016
Jim was a passionate advocate of his cohort, the faculty, and the entire Wilkes Creative Writing community. Since his graduation, Jim returned to nearly every residency to "check in" with his Wilkes family. Jim was a retired teacher who took great pride and joy in his own students' accomplishments. He came to Wilkes ready to be a playwright and several of his plays were produced while at Wilkes; however, his greatest pride was the publication of his mystery novel. Last year, Sunbury Press published Blue Lines up in Arms, which he launched at a reading at the Wilkes Barnes & Noble Bookstore in cooperation with the Wilkes-Barre Penguins (the book had an ex-hockey player from W-B as its protagonist).


Dr. Bonnie Culver, Program Director and Co-Founder – Wilkes Graduate Creative Writing Program

August 01, 2016
As one of Jim's college buddies and writing friends, I was brokenhearted to hear of this loss. Jim will leave each of us empty because of his big heart and willingness to support each writer he met. I have reminisced many times with my peers about Jim's readings at Wilkes. We loved him because he WAS his character and to watch him read was nothing short of pure joy. He made us laugh, empathized with us when we struggled, supported our cohort every time someone shared publication news and often traveled great distances to show up at readings or events of those he cared about. When it came time for us to share in Jim's publication, we were all overjoyed. Personally, Jim touched my life with his wit and his smile. I appreciated that Jim always spoke so beautifully about his lovely wife. That is a true test of any good spouse. He was a man to be commended and his loss will touch us for years to come. Know his family will be in my prayers.
Ginger Marcinkowski
Wilkes MFA 2011
August 01, 2016
The Ephrata Area Education Association is deeply saddened by the news of Jim's passing. His impact on thousands of students, the faculty and friends will live on. His mirth and eloquence as the host at many of our retirement dinners holds special memories for all who attended. Condolences to his family. — EAEA




August 01, 2016
Dear Craig Family, so very sorry for this sudden loss. My deepest condolences, prayers and thoughts are with you at this time. Patty Brubaker.

August 01, 2016
I work in the Wilkes library and am a past member of the MFA program. About two weeks ago, Jim came into the library to donate a copy of his novel to our collection. I mentioned that I had heard him read from it at the June 2015 residency and enjoyed hearing him read, and that I was going to read the book very soon. He was tickled pink that I remembered him. I am shocked and saddened to hear of his passing. My prayers and condolences go out to his family. –Sandra Skies Ludwig, Wilkes University
August 01, 2016
I am so sorry to hear of Jim's passing! –Todd McClimans
August 01, 2016
I am so sorry to hear this news. Jim always had a smile, and was always interested in what others were doing with their writing — and humble about his own accomplishments. I am so happy our paths crossed through the Wilkes program. I knew him after he retired, but reading all of his former students' notes is a testament to the lasting impact he had on people.
August 01, 2016
My condolences to your family. Jim was a passionate member of our Wilkes Creative Writing community. I had the pleasure of meeting Jim durning my time at the university, and he was always a champion of the successes of his cohort, as well as the whole Wilkes community. He will be missed.
August 01, 2016
RIP Jim and prayers to your family from an old Cuyahoga Hts School and Schaaf Rd friend – Marty Kall
July 31, 2016
I am so shocked to hear of the sudden passing of Jim. Jim and I were classmates and friends at Cuyahoga Heights High School in Cleveland Ohio. He was a great guy and always fun to be around. I had the pleasure of seeing him again and meeting his wife Sandy at our 50th class reunion in 2014. My thoughts and prayers go out to his entire family. Gloria (Chase) Kormos.
Visitation

Tuesday, August 02, 2016
6:30 PM - 8:00 PM
Charles F. Snyder Funeral Home & Crematory
441 North George Street
Millersville, PA 17551

Map and Directions

Visitation

Wednesday, August 03, 2016
2:00 PM - 3:00 PM
Charles F. Snyder Funeral Home & Crematory
441 North George Street
Millersville, PA 17551

Map and Directions

Services

Wednesday, August 03, 2016
3:00 PM
Charles F. Snyder Funeral Home & Crematory
441 North George Street
Millersville, PA 17551

Map and Directions