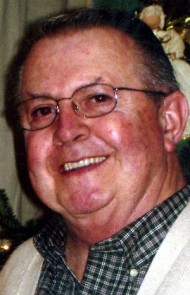 Jack H. Warrenfeltz, 80
April 18, 2015
Jack H. Warrenfeltz, 80, of Mountville, passed away peacefully on Saturday, April 18, 2015 at Hospice & Community Care in Mount Joy surrounded by his loving family. Born in Hagerstown, MD he was the son of the late Herbert R. and Olivia (Hooker) Warrenfeltz. He was married to the late Caroll W. Warrenfeltz who passed away on July 9, 2006.
He was a 1952 graduate of Hagerstown High School in Hagerstown, MD where he served as his class president.
Following graduation he began a long business career in retail management. His last position prior to retirement was with Stauffers of Kissel Hill.
Jack was a long time member of the Sertoma Club of Lancaster. He was an avid Duke Basketball fan and Philadelphia Phillies fan. He enjoyed going to local flea markets where he collected antiques and enjoyed music. Above all his most important thing in life was spending time with his family.
He was a member of Wayside Presbyterian Church in Landisville, PA.
Surviving is a daughter, Susan L. Waltersdorf, wife of Andrew; a son Jack S. Warrenfeltz, husband of Mary B. and another daughter Kristin R. Bilson, wife of Jack M. Five grandchildren, Heather Ann (Waltersdorf) Robinson, Alyson R. (Waltersdorf) Willis, Robert M. Warrenfeltz, David B. Warrenfeltz, Ethan J. Bilson and three great-grandchildren. In addition to his parents he was preceded in death by his sister, Judith Loane.
Funeral Services will be held at the Wayside Presbyterian Church, 600 Stony Battery Rd, Landisville, PA 17538 on Thursday, April 23, 2015 at 10AM with the Rev. Dr. Stephen P. Fritz officiating. Entombment in Mount Rose Cemetery, York, PA. Friends will be received one hour prior to the service at the church on Thursday. In lieu of flowers, contributions in Jack's memory may be made to the church at the above address.
Leave a condolence on this Memorial Page
Condolences to the Family
May 02, 2015
"Uncle Jack," as I called him – was my favorite man in the world. When I would visit Aunt Smissy, he was a light, shining presence. He was so kind, so gentle and thoughtful. I remember he would scoop me up in his arms, and swing me above his head. He was a fine man, and I am so very sorry for your loss. I will keep you all and dear, sweet Jack in my prayers. There was no one quite like him, and he provided some of the sweetest memories of my childhood. Again, my deepest sympathies. Love, Melisa Riego and family
April 21, 2015
Sue, Jack, Kristen and family
Your father was a great person. His smile will be remembered. I am sure he will be greatly missed and not forgotten.
Sincerely,
Jo Ann Snavely-Barton
April 21, 2015
Love and miss you Grandpa Jack. You and grammie keep watch over us all from above. Xoxoxo
Alyson Ruth
April 20, 2015
We were saddened to hear of Jack's passing. He has been a treasured friend of our family for almost 20 years.
Jack was a loving, kind, and joyful soul and we always enjoyed his company. He was like a surrogate grandpa to our sons, and always treated us like family.
We will miss him terribly, but know that he is happy to be reunited with his beautiful wife, Carroll, in the sweet hereafter. We are praying for the peace of his family.
Love,
Randall and Melody Fisher
Visitation

Thursday, April 23, 2015
9:00 AM - 10:00 AM
Wayside Presbyterian Church
600 Stony Battery Rd
Landisville, PA

Map and Directions

Services

Thursday, April 23, 2015
10:00 AM
Wayside Presbyterian Church
600 Stony Battery Rd
Landisville, PA

Map and Directions