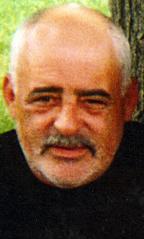 Israel F. "Angel" Alvarado, 56
Israel F. Alvarado, 56, of Lancaster passed over on May 15, 2011 at LGH. Born in Orocovis, Puerto Rico to Isabel Fontan and the late Hipolito Alvarado.
He was formerly employed at Lancaster Malleable Foundry. He was a member of San Juan Bautista Catholic Church. He is survived by his wife, Linda (Gephart) Alvarado, son and daughter, Israel and Chena Alvarado, both of Lancaster, 9 grandchildren, 10 sisters, and 4 brothers. Preceded in death by sister, Alicea Alvarado.
Funeral Services will be held Tuesday, May 17, 2011 at San Juan Bautista Church 425 S. Duke St. Lancaster, PA 17602 at 8:30pm. Viewing (6:30-8:30pm) at the church. Interment and Mass of Christian Burial will be in Puerto Rico. Memorial contributions may be made to American Cancer Society 314 Good Drive, Lancaster, PA 17603. To send family an online condolence, please visit SnyderFuneralHome.com. Charles F. Snyder Funeral Home & Crematory 717-393-9661
Leave a condolence on this Memorial Page
Condolences to the Family
March 31, 2020
I'm so so sorry 😢 Linda it's sally if you see this call me (334)303-8800
Hey Linda I'm so sorry to hear about the passing of Angel. Please know that you and your family are in my thoughts and prayers.
With much love and blessings.
Your friend Dorinda
We will miss you grandpa.We love you very much. We are sorry that you had to go be with Jesus but some day we will se you again. Until than know that you where awesome.
Grandpa the grandchildren will be taken care of. I promise you that. Dylon will be fine. He loves you so much. HE is taking you being gone really hard. We love you.
Nan, daddy( Israel) and Chena,
We here at the Ortman/ Beaver home are in prayer for you in your time of loss. Please know that no matter what we love you all and are greatful that you took our family in and made us part of it. We love you and if you need anything please let us know.
Angel your family is in our thoughts and prayers. you have earned your wings so very young and you will be greatly missed by your family and friends. Your grandchildren are going to miss you dearly too. I know your son Angel and little Isaiah and Dylan great kids you raised and were a grandpa too. Cast down your guiding light and guide the way for them may you find comfort in no more pain. our thoughts and prayers are with your family and friends my dear friend.
Lisa Groff
MY DEEPEST SYMPATHY AND PRAYERS GOES OUT TO THE FAMILY

YOLANDA MEJIAS AND FAMILY