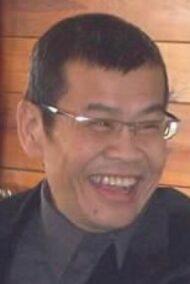 Hung Ngoc Nguyen, 64
July 19, 2021
Hung Ngoc Nguyen, 64, of Lancaster, passed away at Hospice & Community Care, Monday, July 19, 2021. Born in Saigon, Vietnam, he was the son of the late Oanh Duy Trinh and Nu Thi Nguyen. He was the loving husband of Shirley (Le) Nguyen, with whom he would have celebrated 45 years of marriage on July 22.
A devout Catholic, Hung worked for Penn Dairy (later Kemps) as a lab technician and machine operator for more than 20 years. He was particularly proud of the position he held with Teamsters Local 771, Lancaster, as Shop Steward during that time.
Known as a man of compassion and generosity, he cared for others and would give to others no matter how much or how little he had to give. After escaping communist Vietnam and coming to the United States in the late 1970s, Hung showed his compassion by continuing to volunteer for the American Red Cross, something he had started to do in Vietnam. Hung was quick to help others in need, especially other recent immigrants, regardless of their country of origin. He was extraordinarily charismatic and had a wonderful sense of humor. A natural charmer, anyone who met Hung loved him. His children remember him as a larger than life figure who taught them to value family and to enjoy life. More than anything, Hung treasured being a grandfather and deeply loved his grandchildren, whom he adored and credited with giving him the strength to fight his medical ailments over the years.
In addition to his wife, Shirley, he is survived by his daughters, Hop Nguyen and Tram Nguyen; son, Joe Nguyen, husband of Jamie; and grandchildren: Cameron, Sophia, Zoe, and Tyson. Hung is also survived by many nieces and nephews who love him dearly.
Visitation for Family and Friends will be held from 2PM to 3PM, Saturday, July 24, 2021, at Charles F. Snyder, Jr. Funeral Home & Crematory, 3110 Lititz Pike, Lititz, PA 17543. Memorial Services will follow at 3PM. Internment will take place at a later date.
Leave a condolence on this Memorial Page
Condolences to the Family
July 23, 2021
Sending our deepest sympathy. Our thoughts and prayers are with you all.
Bền Võ
July 21, 2021
Joe, we are so sorry to learn of your father's passing. We offer our prayers and most heartfelt condolences to your family. Sal & Anne Pastino
July 21, 2021
My deepest condolences to Joe, Jamie and the entire Nguyen family. What an amazing individual and life to have led. Mr. Nguyen was a community man and family man who clearly impacted many in a positive way, overcoming signifcant adversity and obstacles. May his legacy continue to inspire and teach. My love, prayers and sympathy for your loss.
Nipun Patel
July 21, 2021
Sending all the love to you guys. Literally the best neighbors we ever had! He will be missed.
Carl Wierzbicky
Visitation

Saturday, July 24, 2021
2:00 PM - 3:00 PM
Charles F. Snyder Funeral Home & Crematory
3110 Lititz Pike
Lititz, PA 17543

Map and Directions

Services

Saturday, July 24, 2021
3:00 PM - 4:00 PM
Charles F. Snyder Funeral Home & Crematory
3110 Lititz Pike
Lititz, PA 17543

Map and Directions