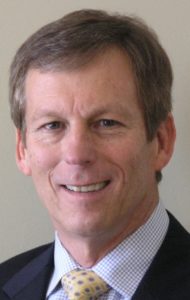 Henry F. "Hank" Thode, III, 65
June 02, 2016
Henry F. Thode, III "Hank", of Lititz, passed away peacefully on June 2, 2016 with his family by his side. He was 65. He leaves behind his wife Vicki Lynn (Roehm) Thode, son Adam Ryan Thode MD, daughter-in-law Joan (Brumbaugh) Thode MD, and granddaughter Madelynn Henriette Thode. Additional family members include his sister Libby Thode, step-mother Jean (Nicklaus) Thode, step-brother Mark Dunlevy, and beloved extended family including Doug and Karen Roehm (Kelly, h. Paul, d. Alexis), Tom and Mary Roehm (Bryan, w. Adrienne, Jacquelyn, Brandon, Andrea), John and Karen Roehm (Daniel, Jennifer, Joseph, William), and Tim and Sue Roehm (Timothy, Robert). Also preceding him in death, his parents, Henry F. Thode, Jr. and Ruth (Critchlow) Thode, his father-in-law, Donald Roehm and dear family friend, Charles Geisler.
Hank was born in Milwaukee, WI on Christmas Day, 1950. He grew up in Lancaster and attended McCaskey High School and West Nottingham Academy. He then attended Franklin & Marshall College, graduating in 1973 with a degree in business that he applied to a successful career in health insurance sales with The Loomis Company for over 30 years.
He never let his work come before his primary job as father, however, and he devoted himself to raising his son Adam. From coaching baseball during Adam's early years at St. Leo's, to hosting countless swimming parties in his backyard, to cycling the back roads of Lancaster County, to constructing the basement of their home, the two were as much best friends, as father and son. Hank was the Best Man in Adam's wedding in 2012, and he never missed an opportunity to tell people how proud he was of his son's accomplishments. There is no question that Hank also loved Joanie as his own daughter, a role he was more than happy to accept.
Hank met the love of his life and soulmate, Vicki (Roehm) Thode in 1976, and they married on December 9, 1978. In their 40+ years together, they were inseparable. Their love and respect for each other was readily apparent. Hank and Vicki loved the beach, boating, and spending quality time with friends and family. Over the past year, they enjoyed bragging about their first granddaughter, taking her on walks, and playing with her every chance they got. Her middle name is a homage to Hank, and "Pop Pop" was one of her first words.
He was also devoted to his extended family, particularly his four Roehm brothers-in-law who considered him one of their own. Always up for a competitive game or willing to lend a helping hand or listening ear, Hank was a best friend and a big brother figure to them all. He was an integral part of the tight-knit Roehm family and never missed a get together or the weekly guys night.
As loyal a friend as he was a brother, Hank enjoyed golf, game nights, trips, get-togethers and shared his love of eating with many friends. He had a regular biking group and a breakfast club. Hank also made it a priority to get to know Adam's friends as well, and welcomed many of Adam and Joanie's college friends to his home for dinner.
An excellent golfer, Hank played competitively at Meadia Heights and later even held the course record at Bent Creek for a time. When back surgery pulled him from the golf course, he became an avid cyclist. He also loved to tinker with projects, was very handy and could fix just about anything.
Always one to exceed expectations, he lived over a year beyond what was predicted when originally diagnosed with metastatic pancreatic cancer. He endured the toughest chemotherapy regimen and later a clinical trial, all with class and grace, never once complaining about the hand he had been dealt. He not only accomplished his goal of seeing his first grandchild's birth, but he enjoyed each moment up to Madelynn's first birthday. He chose to live life to the fullest during that time, which inspired all those around him as he prioritized making lasting memories. Though cancer eventually took his body, it never once affected his indomitable spirit that will live on in the legacy of his children, grandchildren, nieces and nephews.
A Mass of Christian Burial will be celebrated at 11:00AM Thursday, June 9, 2016 at St. Leo the Great Catholic Church, 2427 Marietta Ave, Lancaster, PA 17603 with The Rev. Peter I. Hahn as Celebrant. A visitation will be held at the Charles F. Snyder, Jr. Funeral Home, 3110 Lititz Pike on Wednesday, June 8, 2016 from 6:00-8:00PM, and a second visitation will be held Thursday at the church from 10:00 until 11:00 AM. Final Farewell and Commendation will be held privately at St. Joseph New Catholic Cemetery. In lieu of flowers, contributions can be made to St. Leo the Great School 2427 Marietta Ave, Lancaster, PA 17601, or to Franklin & Marshall College's Putting It Together Community Service Program at the Ware Institute PO Box 3003 Lancaster, PA 17604-3003.
Leave a condolence on this Memorial Page
Condolences to the Family
June 17, 2016
Vicki-Although we are far away in miles, we are forever together in spirit. I, and my wife of 43+ years, Wendy, wish to express our deepest sympathy at the passing of Hank. Hank, Charlie Rengier, Bobbie Rowen, Don Barley, and I were close friends, often getting together for football watching, beer drinking, and partying in general! It was always a fabulous time whenever we all got together! Now, we can only be together in our fondest memories.
I am certain your beloved Henry is up above, enjoying his Heavenly Reward. A just Reward for a great life, lived to the fullest! Vicki, our thoughts and prayers are with you! RIP, Henry! You live forever in our hearts and minds!
With love and deepest sympathy,
Paul and Wendy Rowan
2324 Benham Court
Walnut Creek, CA 94596-6456
925-938-7116
925-708-8203

June 13, 2016
Vicki- Since we have been living in
Northern California since 1980, we have been out of touch with things in Lancaster County. I was so shocked to read of Hank's passing in Lancaster On-Line. My wife, Wendy, and I send our heart-felt condolences to you and your family. Hank was a good friend, always having a kind word for everyone.
As they say, only the good die young…how true for Hank Thode. I am certain, however, that Hank will live forever in your heart! He was and is a good man, and will always be remembered as such. I am certain he is in Heaven right now enjoying his Eternal Reward, awaiting the day when we will all be reunited.
Our thoughts and prayers are with you!
With love,
Paul and Wendy Rowan
925-938-7116
wendylabs@sbcglobal.net
June 10, 2016
So so sorry to hear of Hanks passing. I only found out today. I Always enjoyed our conversations during his haircuts. I did not realize he was that I'll. I will truly miss him! A good man gone before his time. Good bye my friend!

You barber Jim Vinelli

June 10, 2016
My sincere condolences to the family. So sorry for your loss. Libby, i'm thinking about you, so sorry to hear about the loss of your brother. hope to see you sometime!
Terri (Williams) Teaman
June 08, 2016
I worked with Hank for over 29 years at Loomis and he was one of the nicest guys there.
He will be in my prayers

Mary Ann Jagielski

June 08, 2016
My deepest sympathies to the family. Working with him was a memory I look back on fondly.
June 08, 2016
Dear Vicki and Adam,
We were saddened to learn of Hank's passing. Our deepest sympathy to you and your families. You are in our thoughts and prayers.
Denise & Walt Stoltz and family
June 08, 2016
My condolences to all that loved Hank and shared theri lives with him. I knew Hank only briefly. We were dorm mates at West Nottingham academy in the late 60's. I remember his good nature and sense of humor. May Jesus comfort all of you even as He greets Hank into His kingdom.
Mike Healy
June 08, 2016
Dear Vicki and Family,
My deepest sympathy to you all at this very difficult time. You are in my thoughts and prayers.
Mary Jo Wagner
June 08, 2016
Dear Vickie, Adam and extended family,
We just always hope that heartfelt words of sympathy can maybe, just a little bit, ease the terrible pain you are experiencing. I didn't know Hank but his obituary is testimony to the beautiful life you shared. May he be granted eternal rest and send you strength to cope with your sorrow. God bless.
Pat Benjamin
June 08, 2016
You are in our thoughts and prayers Hank was a great man. Always a smile on his face. Such a positive person
Pati Going Frey

June 07, 2016
Truly a man who lived life to the fullest, with no regrets. We could all learn from him.
June 07, 2016
We want to express our sympathy and prayers to Dr. Adam Thode and family in his Dad's passing.
( Patient of Dr. Thode- Lois Darlene Searfoss & husband Carl)
June 07, 2016
Dear Vicki and Family So sorry to hear about Hank- What a great tribute to him in the newspaper . I have seen Adam a few times at church and was asking about you, and I work with Joan at Roseville Pediatrics. Please accept our sympathy and you and your family will be in our prayers Sincerely, Pat and Frank Spohn and family.
June 07, 2016
Dear Adam and family,
We were so sorry to hear of your dad's passing. We have fond memories of him at St. Leo coaching the boys baseball team and an invite to the pool afterwards on occasion. I know he will be greatly missed by your family. Know that your family is in our prayers at this difficult time. He will live on in your wonderful memories and his spirit will always be with you.
The Michael Roda Family (Matthew)

June 07, 2016
My condolences to Hank's family. Hank's parents and my parents were eachothers godparents. Growing up in Quaker Hills, Hank and I shared many adventures together. I always enjoyed catching up on the times we did get together. I know how proud he was of Adam and glad that Hank got to know his granddaughter. Already miss Hank dearly. John and Whigham Family
June 06, 2016
Dear Thode Family,
We never knew Hank. However, his beautiful obituary made us wish we had. We pray you will be blessed with peace soon.
Kevin and Laura Kaiser
June 06, 2016
Dear Vicki and Adam and Family,
So many kind words have already been presented on Hank it is difficult to find many more. I have had the pleasure and privilege of knowing Hank for the last 30 years. As so many have said his pride in his family was evident every day as he shared his precious memories of a recent event.
After our last presentation together we both agreed the extreme pleasure it is to work together. The many memories of those days can not be taken away and I will always cherish each moment. With his ever present smile will be one of the fondest.
Dale W

June 06, 2016
Very sorry to hear of Hank's passing. Way too early. My thoughts are with the entire family.
Chuck Lorch
June 06, 2016
Dear Vicki, Adam and family,
So sorry to hear of Hank's passing. I will never forget all of the fun we had in the old days at Bent Creek. We had an amazing group of guys who would get together every Thursday night for "Pool Night" The rules were, you had to have an email and a sense of humor.
Hank led the whole thing and hosted more than his share at your lovely home. He was so proud of the basement that he had finished mostly on his own.
Hank was always there to lend an ear and to provide that warm and friendly smile. I for one will never forget him.
God bless all of you!
Gary Patton
June 06, 2016
Dear Vicki and Family,

I was so sorry to hear of Hank's passing. I remember all the fun we had back in the day when Hank worked at Met Life. My thoughts and prayers are with you at this sad time.

Susan Stroman
June 06, 2016
Although I really did not work with Hank on a daily basis at the Loomis Company, his presence here was sure a big and mighty one. His beaming smile will surely be missed around here! God Bless! Susan Hardinger
June 06, 2016
So sorry to hear of Hank's passing!
It has been many years since I have seen Hank but remember some great golfing days at Media Heights with his Lancaster gang, including Ronnie Weaver and a couple of golfing trips with Hank to Ocean City and Myrtle Beach.
Life is too short to end at 62 and the world has lost a great person and fierce competitor and great golfing budding.
My sympathy to all his immediate and extended families.
rest in piece my friend, no more suffering.
Steve Moley
Camp Hill, PA
June 06, 2016
I'm so sorry to hear of Hank's passing. I had the absolute pleasure of working with Hank for 18 years and having a true friend during that time as well. I have wonderful memories of stories Hank shared with me of the family and the love he had for each of them, especially Vicki, Adam, Joan and Madelynn. I always admired the dedication he had to his work but most of all, his family. Truly an inspiration! I will hold fast to the memory of our friendship, he will be deeply missed. You are all in my thoughts and prayers at this most difficult time.
Christine Cappel
June 06, 2016
Vicki,Adam,Joan and Family,
We were pivilaged to have worked and be friends with Hank for more than thirty years. He always put the interest of his clients first and was willing to help other producers and employees with a smile when ever they need it. We know how difficult and painful the last year and a half were since we would talk and see each other every few days. Through it all Hank had a way of always being positive and looking at the bright life. I told him the last time I saw him he was the toughest good guy I have ever known. We will miss him.
Ed C

June 06, 2016
Dear Hank
You are now in a most wonderful place. Someday we will see each other again and talk about our good times at Loomis. Words just can't express how I will miss our relationship. So many laughs, so many problems to solve. You always stayed so calm in spite of the situations we had to resolve together. I think we taught each other alot.
Have fun playing golf! For you will have no more pain in doing all the things you loved so much. Take care brother, I'll see you on the other side oneday!
ROB B
June 05, 2016
Poop. Worked with Hank for thirty plus years. I'd wander back and just sit a talk with him for a few minutes of sanity in our goofy business. I'd always tease him that I was the old, by a year or so, original Hank since I worked there longer. I've missed him since I retired and unfortunately will have to continue to do so.
Be well Vic.
Hank
June 05, 2016
Hank was a great friend and neighbor who we will deeply miss. He was the first person we met when we moved into Bent Creek in 2007, and was the first to welcome us. We will miss seeing him. Our thoughts and prayers are with your family.
Marc Lemon, Drew Lemon, Taylor Lemon

June 05, 2016
Don and I are so terribly saddened by the news of Hank's passing, but are so very grateful we had an opportunity to get together with you last year! Hank was a dear friend, and Don's memories, especially, are of great comfort to us at this time of loss. We feel blessed for having known Hank, and we will remember him with fondness especially for his incredibly positive attitude and tenacity in the last couple years! We can only imagine how difficult a time this is for you and your family, and please know our thoughts and prayers are with you as your mourn Hank's passing and celebrate his life. With love from Chris and Don Barley
June 05, 2016
I am so sorry to learn of Hank's passing. He was always very kind and gracious when I would speak to him while working at Educators Mutual Life. One of my favorite people to deal with. I will be praying for your family during this difficult time.
Darice (Kreider) Grove
June 05, 2016
Adam and Joanie, I am so terribly sorry for your loss. It is painful to let someone go who means the world to us. I pray that you may find solace in each other
June 05, 2016
Dear Vicki, Adam & family,
You are all in our thoughts and prayers.
Bruno & Sylvia Schmalhofer
Visitation

Wednesday, June 08, 2016
6:00 PM - 8:00 PM
Charles F. Snyder Funeral Home & Crematory
3110 Lititz Pike
Lititz, PA 17543

Map and Directions

Visitation

Thursday, June 09, 2016
10:00 AM - 11:00 AM
St. Leo the Great Catholic Church
2427 Marietta Ave.
Lancaster, PA

Map and Directions

Services

Thursday, June 09, 2016
11:00 AM
St. Leo the Great Catholic Church
2427 Marietta Ave.
Lancaster, PA

Map and Directions