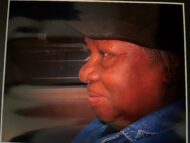 Hazel V. Lindsay, 94
July 24, 2022
Hazel V. Lindsay, age 94, passed away on July 24, 2022. Hazel was born in Bellevue, FL. She moved to NJ early in life to raise her biological son and several foster children throughout the years. She later moved to Lancaster to be with her family.
She loved her family and was very spirited in every aspect of life.
Hazel is survived by her sister Delores Francoise; her grandchildren: Dupree Stuckman, Deanna Stuckman, Tony and Troy Stuckman as well as numerous great-grandchildren.
Hazel is preceded in death by her son, Herbert Stuckman.
A celebration of Hazel's life will be held at a later date at the convenience of the family.
Leave a condolence on this Memorial Page