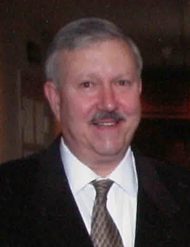 Harry N. "Skip" Randle III, 72
November 03, 2019
Harry N. "Skip" Randle III, 72, of East Petersburg, PA, passed away on Sunday, November 3, 2019.
He was the husband of Deborah Hill Randle, with whom he shared 43 years of marriage this past June 19th. Born in Lancaster, he was the son of the late Harry, Jr., and Goldie Lentz Randle.
Harry was a licensed electrician who worked for many companies, including Armstrong and Wilbur Chocolate, over the course of his career.
He enjoyed the beach, fishing, boating, and loved spending time with his loved ones and his canine companion, Ernie.
Harry was a proud US Air Force veteran, serving during the Vietnam War as a Sergeant and later with the Air Force Reserves.
In addition to his wife, Deborah, he is survived by his sons: Brian S. married to Maria Randle of Bel Air, MD and H. Nevin IV, married to Lisa Randle of Edgewood, MD; his grandchildren Emily and Jack; his siblings Karen and Bunny; and a vast network of extended family and friends. He was preceded in death by his sister, Roxanne Landis.
The family wishes to thank the professionals at Hospice of Central PA for their compassionate care of Harry in his last earthly days.
Family and friends will be received on Friday, November 8, 2019 from 2-3PM at the Charles F. Snyder Funeral Home & Crematory, 441 N. George St., Millersville, PA, with a Memorial Service to follow at 3PM. Interment will be on Saturday, November 9, 2019 at Millersville Mennonite Cemetery, Rts 999 and 741, Millersville, PA at 1:30PM with Military Honors. In lieu of flowers, please make contributions in Harry's memory to Luna's House, Inc., Box 802, Abingdon, MD 21009 www.lunashouse.org.
Leave a condolence on this Memorial Page
Condolences to the Family
November 10, 2019
Deb and family – our sincere condolences to you on learning of Skip's passing. Please know you are in our thoughts and prayers. Wishing you peace and warm memories to sustain you.
Take care,
Beth and Pat Bryant
November 09, 2019
No words can describe how sorry I am for your loss. Harry was a beautiful loving person. He will surely be missed. Love always Debbie
November 08, 2019
Deb and Family, My heart goes out to you at this sad time. Always remember the wonderful memories you shared and how blessed you were to have him as your husband and father. He will be ever watching over all of you …..he's just inside your heart! Love and prayers….. Kathy Guse 💕🙏🙏🙏💕
November 08, 2019
Randle Family…my heart goes out to you in your time of sorrow..my prayers are with you and your family …Love Carmela and Joel
November 08, 2019
Deb and family, I am so sorry to hear about Skip. I just found out yesterday. You are in my thoughts and prayers. Vickie Summers
November 07, 2019
Deb, so sorry for your loss – May the memories you have made stay with you forever. God be with you and bring you peace and comfort. Sure miss seeing you at our great work place, Oyster Pt.
Cathy A Garman
November 07, 2019
My heart goes out to Deb and others who feel the loss of a great man. I have two especially fond memories of Skip. One was watching him dance with Deb at our office Christmas party. The other is him walking Ernie and letting my grandchildren enjoy petting him. He will be missed by many.
David Fuchs
November 07, 2019
One of the highest compliments I can say about someone is that they were a nice, kind person and Harry was one of the nicest that I know…. I will miss seeing him-
Cheryl McEvoy
November 07, 2019
We think fondly of our years with the 4 of you on Virginia ave. and know that Harry will be missed by many. May you receive comfort from his presence that remains with you and from family and friends.
Marilynn and Ken Trauger
November 07, 2019
So sorry for the loss of your husband. Thoughts and prayers are with you & your family.
June Bitts Noecker
November 07, 2019
Dear Deb,
Our hearts are breaking for you, your family, and Ernie! Mr. Harry was a wonderful neighbor and friend. He watched our girls grow up and taught them some life lessons along the way. We will cherish the memories and look at the beautiful tree, growing in the backyard (he helped Jenna plant), as a symbol of his love for our family. May he Rest In Peace and free of pain and suffering. Heaven gained an angel.
The Ernst Family (Julie, Tim, Carley and Jenna)
November 06, 2019
Deb, we were so sorry to hear about Skip. Please accept our deepest sympathany. Toni Bowman and Troy Haun
November 06, 2019
I'm so deeply sorry for your loss. Please know that you are held close in prayer and in my heart. <3 Julie
November 06, 2019
SO SORRY FOR YOUR LOSS. BRIAN IF THERE IS ANYTHING I CAN DO PLEASE LET ME KNOW. YOUR FAMILY IS IN MY PRAYERS.
DEBBIE AMEND
November 06, 2019
Dear Deb,
We always enjoyed talking with Harry when he came into the store with Ernie.
Sorry for your loss.
Mark and Marianne Sheely
November 05, 2019
Debbie,
I am so sorry that Harry had to go through all he did. He was such a beautiful person. Love you
Deborah Harris
November 05, 2019
Praying for you all during this difficult time
The Heveners
November 05, 2019
Harry was a wonderful neighbor and dear friend to many. We were grateful to have him as a neighbor, always willing to help others in the neighborhood during a snow storm and share his vast knowledge of electrical. He will be missed immensely.
Mary Riley
November 05, 2019
I will love and miss you forever, my brother, my protector, my friend! Be at rest, Skippy. Love, Bunny
Visitation

Friday, November 08, 2019
2:00 PM - 3:00 PM
Charles F. Snyder Funeral Home & Crematory
441 North George Street
Millersville, PA 17551

Map and Directions

Services

Friday, November 08, 2019
3:00 PM
Charles F. Snyder Funeral Home & Crematory
441 North George Street
Millersville, PA 17551

Map and Directions