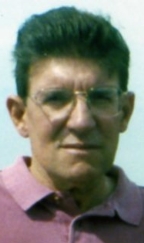 Glenn W. "Jim" Waller, III, 64
Glenn W. "Jim" Waller III, 64 of Mohnton, PA, passed away Wednesday, July 7, 2010 at home. Born in Lancaster, he was the son of the late Glenn W. Waller, Jr. and Marie M. (Hilbert) Waller.
Glenn was a 1964 graduate of Lancaster Catholic High School and a graduate of York Jr. College. Glenn proudly served his country in the United States Air Force. He worked as an accountant for High Concrete & A. G. Kurtz & Sons, Denver. He later became a full time antique dealer, most recently working at the German Trading Post, Denver. Surviving in addition to his mother, is his companion Sandy, a daughter Angela of Nevada ; a brother, John T. "Jack" Waller husband of Cindy of Conestoga; a niece Christina Waller of Lancaster; a nephew, Christopher Waller also of Lancaster.
A Christian Prayer Service will be held Monday, July 12, 2010 at the Charles F. Snyder Jr. Funeral Home and Chapel, 3110 Lititz Pike, Lititz, PA 17543 at 11 a.m. with Msgr. Thomas Smith as Celebrant. Family and friends will be received at the Funeral Home before the service from 10 a.m. to 11 a.m. Interment will follow at St. Joseph New Catholic Cemetery.
In lieu of flowers memorial contributions can be made to Hospice Pinnacle Health Home Care, 301 One Norwegian Plz., #301, Pottsville, PA 17901. To send an online condolence or for more information please visit SnyderFuneralHome.com.
Leave a condolence on this Memorial Page
Dear loving family of Glenn,
I'm very sorry to read of your sad loss, and I want to extend my deepest sympathy. I hope these verses will bring you some comfort.
Acts 24:15 promise "there is going to be a resurrection." Until this time comes, Glenn is as if asleep; just as Jesus said of his friend Lazarus when he died. – (John 11:11-15) Jesus then raised Lazarus from that sleep of death back to life – (John 11:34-44) and in doing so; he gave us a solid basis for hope to see our loved ones again!
Revelation 21:4 comfortingly tells us: "And (God) will wipe out every tear from their eyes, and death will be no more, neither will mourning nor outcry nor pain be anymore. The former things have passed away." Just imagine -a world with no tears of sorrow, no pain, and no death! Then the prayer for God's will to be done on earth as it is in heaven will be fully realized! – Matthew 6:9, 10
I hope that your loving memories will comfort and sustain you and that these verses might give you some comfort too.
Take care,
Sincerely Yours,
Cindy Boyer
Glenn was a wonderful man and a good friend, he will be missed.
Roxie and Dennis
The Waller Family!
Glenn and I worked together many years a antique showcase, He and Sandy have become very good friends. I'm very sorry to read of his death, He will be missed by many and was always a kind and cherished friend. I keep the family in my prayers at this time.
Love,
Dou 7 nancie Filbert,His good friend Sport too.

I extend my condolences to the family. I knew Glenn from A. G. Kurtz and enjoyed the years we worked together. I remember he always had a smile and kind word. My thoughts are with the family as you work thru this time of loss.
David Dietz