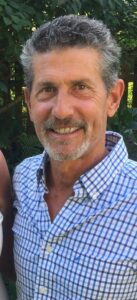 Gery M. Costarella, 62
March 13, 2023
Gery M. Costarella, 62, of Lancaster, passed away on Monday, March 13, 2023, after a valiant battle against cancer. He was the husband of Petrina A. Jager, with whom he shared 33 years of marriage this past October 21st. Born in Lancaster, he was the son of Anne Ziegler Costarella of Lancaster, and the late Eugene Costarella. A talented woodworker, Gery was a skilled carpenter in the Lancaster area, for over 30 years. Gery enjoyed being outdoors, fishing, tennis, motocross, shooting and restoring old flintlock rifles. He was a talented cook, liked blues music, and was a self-taught piano player. A jack-of-all-trades, Gery will be missed for his witty remarks, stubborn charm, and passionate opinions.
In addition to his wife, Petrina, and mother, Anne, he is survived by his children: Taylor and Hailey, of Lancaster, and his siblings: Flip married to Nan, Karen married to Scott Good, Dave, Sue married to Bob Hoffman, and Matt married to Leigh, all of Lancaster County.
Relatives and friends are invited to drop in at Gery's Celebration of Life on Sunday, April 2, 2023 between 2-4PM at Southern Market, 100 South Queen St. Lancaster, PA. Parking will be available at the Charles F. Snyder Rhoads Mansion 121 South Prince Street Lancaster, PA. In lieu of sending flowers, his family asks that you speak of Gery often and smile when you do so.
Leave a condolence on this Memorial Page
Condolences to the Family
March 25, 2023
Dear Mrs. Costarella and family, I was so sorry to hear about Gery. I have many fond memories of Gery, Flip, and Karen growing up, especially fishing trips to Safe Harbor. I hope to see you next week. Take care
March 21, 2023
Dear Costarella Family, I was very sorry to hear of Gery's passing. My family lived next door to yours on Race Avenue in the 1960's, and Gery and his sister Karen were wonderful playmates. I remember Gery as fun-loving and full of energy, with a wonderful smile and dimples. My thoughts are with you all. From Lisa McSparren Hatheway
March 21, 2023
Dear Costarella Family,
My most sincere condolences. May the good Lord give you comfort. I am in shock as I've know Geri my entire life. He was such a great guy all the way around. He will be missed.

March 20, 2023
So sorry to hear about Gerry's passing. Sending condolences to the family.
Ian Ruzow
March 20, 2023
1 Corinthians 15:42-45
King James Version
42 So also is the resurrection of the dead. It is sown in corruption; it is raised in incorruption:
43 It is sown in dishonour; it is raised in glory: it is sown in weakness; it is raised in power:
44 It is sown a natural body; it is raised a spiritual body. There is a natural body, and there is a spiritual body.
45 And so it is written, The first man Adam was made a living soul; the last Adam was made a quickening spirit.
I will always remember my friend Gery
Barney
March 19, 2023
So sorry to hear this my Condolences go out to his family. He can now rest in peace.
March 19, 2023
I'm so sorry to hear of Gery's passing. He was a gentle, caring soul who always showed kindness to those around him. I will continue to smile when I think of him.
March 19, 2023
Sue, so sorry for your loss. My prayers are with you.
March 19, 2023
My heart weighs heavy with the news of Gery's passing. I am sending hugs and prayers to his woderful family.
March 19, 2023
Patrina, Jim and I are so sorry to hear of your husbands passing. God Bless and Take care.
March 19, 2023
Thank you, Petrina, Hailey & Taylor for taking such good care of our brother and for capturing his life so well.
We love you so much and are grateful to have you in our lives.
March 18, 2023
I am so sad to hear of Gery's passing. Although it has been a number of years since I've seen him, I do remember his wonderful smile at the family gatherings we had. My thoughts are with his wife and children and with all the Costarella's and their families. Hugs and love to you all. Your cousin-in-love, Diane.
Services

Sunday, April 02, 2023
2:00 PM - 4:00 PM
Southern Market
100 South Queen St.
Lancaster, PA 17603

Map and Directions