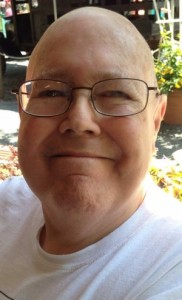 George S. Tobler, Jr., 72
October 24, 2015
George S. Tobler, Jr., 72, of Lititz, died Saturday, October 24, 2015 at Masonic Village in Elizabethtown.
Born in Lancaster, he was the husband of the late Linda (Barber) Tobler, and the son of the late George S. Tobler, Sr and Alice V. (Bitting) Tobler.
George was best known for being a professional clown and magician, going by the names "Dr. I Am Sillie" and "Fumbles". He worked with the Scouts for 46 years, and won the Silver Beaver award. George was also active in Throwing Bull Tribe.
He was a Manheim Township High School graduate, 1961, and was involved with the Manheim Central School Board.
George is survived by 2 sons: George C. Tobler of Lancaster, and Scott A. Tobler of Lititz; one brother, James B. Tobler, husband of Sharon, of Lancaster; and his mother-in-law, Winnie Shallis of Lititz.
A Memorial Service will be held at 10 AM on Saturday, October 31, 2015 at Charles F. Snyder Funeral Home & Crematory, 3110 Lititz Pike, Lititz. Family and friends will be received one hour prior to the service at the funeral home. Inurnment will be private.
Kindly omit flowers. Memorial contributions in George's memory may be made to Boy Scouts of America, PA Dutch Council, 630 Janet Ave, Suite B114, Lancaster, PA 17601.
Leave a condolence on this Memorial Page
Condolences to the Family
October 31, 2015
George and Scott, it was a joy to know both your parents. We remember them as such community-minded people. We missed the notice of your father's death until today. So sorry for your loss.
I have especially fond memories of getting to know both of you from the years at Salem UM and the hours your parents spent decorating for various events.
May your many family memories help to ease the feelings of loss. Hugs included.
October 31, 2015
So sorry that we missed seeing this earlier.
Over the many times we interacted with you and your parents, we knew that they touched many lives.
It was a joy getting to know both of you, George and Scott in your years at Salem UM. May your many family memories help to ease the feelings of loss. Hugs sent to you both.
October 30, 2015
Dear Jim,
My brother, John Hoober. called a little while ago to tell me of the passing of your brother, George. I send you my sincerest sympathies for your loss. I have fond memories of all of us growing up together on Roseville Road.
Sally Ann (Hoober) Anderson
October 30, 2015
Dear George & Scott, My deepest sympathy and prayers are with you for your loss. Remember the fond memories and your Dad will always be with you. Linda Elko
October 28, 2015
Scott, please accept my sympathy and my prayers. May God bless you and your brother with the grace and strength to see you through this time, and your grief. Ginny
October 28, 2015
I was so sorry to hear of your dad's passing. I knew him from Scouting. He truly loved Scouting. I also will always remember his friendliness to both me and my husband. May God be with all of you.
Connie Gehman
October 28, 2015
My sincere sympathy for the loss of your father. He was funny guy and I will miss him.
Dr Gary Hopkins
October 28, 2015
Scott,
I am so sorry for the loss of your father. My thoughts and prayers are with you and your brother.
Rose Derr
October 28, 2015
George and Scott,
I'm so sorry to hear of your fathers passing. I know that as in life, your father is already busy entertaining in heaven along side your mother. My thoughts are with you during this time. My heartfelt sympathy to you both.
~ Respectfully, Terese
October 28, 2015
George & Scott, Our thoughts & prayers are with you & your entire family.
Love,
Harry & Sherry Cassel, Mike Cassel, Kerry Cassel & Faith & Steve Barto
Visitation

Saturday, October 31, 2015
9:00 AM - 10:00 AM
Charles F. Snyder Funeral Home & Crematory
3110 Lititz Pike
Lititz, PA 17543

Map and Directions

Services

Saturday, October 31, 2015
10:00 AM
Charles F. Snyder Funeral Home & Crematory
3110 Lititz Pike
Lititz, PA 17543

Map and Directions