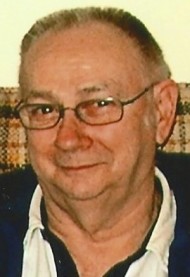 George E. Walton, 80
December 06, 2015
George E. Walton, 80, of Lancaster, died peacefully at Conestoga View Nursing Home on Sunday, December 6, 2015. George was the son of the late Joseph and Hannah (Petch) Walton. He was the loving husband of Carol (Weidman) Walton.
George retired from International Paper in 1997 as a Tool & Dye Maker. He was a member of Christ Lutheran Church, Lancaster.
George had a great sense of humor and was known to his friends as the "Reverend of the 8th Ward Church." He enjoyed playing softball for Christ Lutheran Church and belonged to the "What Not" Bowling League. George and Carol enjoyed going to the casinos together.
In addition to his wife, George is survived by his son, John Walton, husband of Elizabeth, of Lancaster; 4 sisters: Helen Warfel, Lancaster; Mary Shank, Florida; Janet Walter, wife of Mel, of Manheim; and Martha Little, of New Providence. He is also survived by his brother, John Walton.
Family and friends will be received from 11:00 AM to 11:45 AM, on Saturday, December 12, 2015, at Conestoga View Nursing Home, 900 E. King St., Lancaster, PA 17602. There will be a brief Memorial service to follow at 11:45 AM. In lieu of flowers, contributions in George's name may be made to the Conestoga View Activities Fund at the address above.
Leave a condolence on this Memorial Page
Condolences to the Family
December 18, 2015
We were so fortunate to have George do volunteer work for the residents at Conestoga View and doubly blessed to care for him as a resident. Prayers of comfort to George's friends and family. He will be deeply missed.
Jen Eslinger & Christie Kennedy, Administration, Conestoga View
December 14, 2015
If more people were like George the world would be a better place. I speak for many when I say we will miss seeing you when you would come to visit us at CV.
Kim Kline 5th floor
December 10, 2015
On behalf of the Sala family I would like to extend our deepest sympathies to your family. Please take comfort knowing that George now resides in the house of our LORD with all our dearly departed and their love will shine down upon our souls until we are reunited…
Deepest Regard,
Daniel S. Sala
SEMPER FIDELIS
December 10, 2015
George will be greatly missed, the greatest neighbor anyone could ask for. The entire family and others will defaintly miss you and your warm sense of humor and smile. -The Good family
Visitation

Saturday, December 12, 2015
11:00 AM - 11:45 AM
Conestoga View Nursing Home
900 E. King St.
Lancaster, PA

Map and Directions

Services

Saturday, December 12, 2015
11:45 AM
Conestoga View Nursing Home
900 E. King St.
Lancaster, PA

Map and Directions