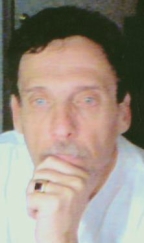 Emory E. Reed, 58
Emory E. Reed, 58, who loved riding Harley Davidson motorcycles more than life itself, died of liver failure with his sister at his side at Hospice of Lancaster County in Mount Joy on Sunday, August 23, 2009
Eddie was born in Elizabethtown in 1951 but he was raised and grew up in Lancaster. He served in the US Marine Corps, and had worked for many years as a commercial electrician.
His love and knowledge of Harleys filled all his spare time during most of his life. His runs up and down the East Coast are what legends are made of, and certainly in those circles from Myrtle Beach, SC to Sturgis, SD, he was a "Legend".
Eddie attended the Community Fellowship Church of Lancaster and his faith was increased by Pastor Bobby's sermons. He was a member of the local VFW, AmVets and American Legion Posts and the Moose Lodge.
During the last months of his life, the light of his life was his grand niece Ava. Eddie will surely be missed by all he touched with his love of life.
Eddie is survived by his mother, Gloria Eisenhower Wubbolt of Lancaster; his sister Cheryl married to Robert Stevenson of Lancaster; his brother Gary married to Evelyn Reed of North East, MD, and by his six children: Alexis, Giovanna, Lauren, Emory III, James, and Logan. He is also survived by his 5 grandchildren, 1 great grandchild, 3 nieces and 1 nephew, and by his companion Kelly Clark.
Services will be private and at the convenience of the family. Eddie's family asks that donations be made in his memory to Hospice of Lancaster County, 685 Good Dr., Box 4125, Lancaster, PA 17604-4125. Arrangements by the Charles F. Snyder Funeral Home, Lancaster 393-9661. To send an online condolence, please visit www.snyderfuneralhome.com
Leave a condolence on this Memorial Page
I would like to express my condolences to Eddie's family. I went to school and hung out with Eddie for many years. We had many good times together and alot of fun. May you rest in peace Eddie.
Jeff Sauders-Lancaster, Pa.
Cheryl, Gloria, Gary, Jolanda and Family,
I am very sorry to hear of your loss. I have fond, vivid memories of Uncle Ed. I will never forget the picnic at Gary's that ended up at the local pool hall. I will never forget the night the Forestor's Club in Lancaster closed for the night( 3:00 am) back in 1990. Ed and at least 8 of his friends came in Kegel's Produce on Mulberry St for a tour. Ed always treated me great and expressed a great concern and love for his family.
Sincerely,
Kenny Myers