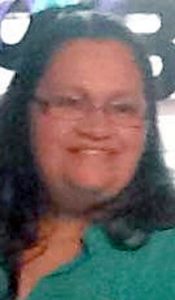 Elsie Ramos, 51
February 04, 2018
On Sunday, February 4, 2018, Elsie Ramos wife, mother, daughter and sister passed away suddenly at the age of 51 years. Elsie will forever be remembered by her husband and best friend Frank and their precious children Rey, Frank Jr, Bryant, Joshua and Analisa , her parents Pedro and Isabel Rosario, 15 grandchildren, 4 sisters and 2 brothers. Elsie will also be forever remembered by her numerous nieces, nephews and extended family and dear friends.
A prayer service will be held on Saturday, February 10, 2018 at 7 PM at 2267 Oak Hollow Dr, Columbia, PA 17512.
Leave a condolence on this Memorial Page
Condolences to the Family
April 02, 2018
Hey mom it been almost 2 whole months since you left us but not a day go by when you not on my mind I miss you and wish I can have one more day with you I miss your smile your voice how you was there for everyone no matter what my kids love and miss you so much Cali ask for you everything she look at your picture and kiss it good night my birthday in 4 days and it the 1st birthday with you here two wish me a happy birthday or that phone call I love you my mother my best friend and all always look over me when you walked this earth and now you looking down on my Up from heaven love your son Joshua Ramos and family
March 15, 2018
To my beautiful hearted cousin I regret not spending enough time with you .You were a beautiful caring loving person you always put others before you and that's why I know God is going to bless you with many blessings up in heaven.God needed his special angel and Abuela picked you.You will be greatly missed RIP fly high with lots of love your cuz Jessica and family.
February 12, 2018
In my dear sister memory I'm going to miss you finally we got to see each other in person I'm going to miss you're when you called me saying come over and mom also is going to miss every time you called her but now you in a better place looking after us I love you my sister gone but never forgotten rip sister 🙏🙏🙏🙏👼👼👼👼👼👼
February 12, 2018
In Loving Memory of My Dear Sister: My dearest darling sister, How can I find the words to say, To tell of how I miss you, Throughout every single day? I miss our little chats- The way you'd listen to me moan, And how you'd always cheer me up whenever you would phone. Living life without you, Is so very hard to bear, And I'd give all I have to waken, And to see you standing there.
My dear sister, this has been such a hard pill for me to swallow. As I read the above, all I could think of was you and how you were always there to give a helping hand no matter the circumstance. I know that you are now in a better place and we will one day meet again. Keep an eye on all of us from up above and know that we miss and love you so very much! I love you Elsie!!! Love you so much, your sister Madeline and Family. ~Gone but Never Forgotten ~Rest in Paradise my dear sister!
February 10, 2018
My dear friend, Elsie, my heart broke to hear of your new journey. I love you and am sorrowful to not have spent enough time with you. I miss you, I love you, and I will always keep you in my heart. Peace be your journey. May God keep you always, and ease the sorrow of your loved ones. Heather Fickes, friend and nurse.
Services

Saturday, February 10, 2018
7:00 PM
2267 Oak Hollow Dr
Columbia, PA

Map and Directions