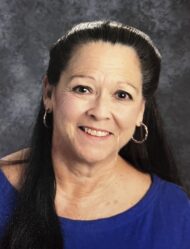 Eileen Mayan Jester, 69
March 02, 2023
Eileen Mayan Jester, 69, of West Lampeter Township, PA, passed away late Thursday evening, March 2, 2023, at Hospice & Community Care in Mount Joy. Born in Danville, PA , she was the daughter of the late Paul Mayan and Frances Mayan (Reilly) Cesarano.
After graduating from Caesar Rodney High School in Camden, DE, Eileen went on to obtain a bachelor's degree from the University of Delaware. She was married in 1982 and was employed as a secretary prior to dedicating her time to raising her two sons, her absolute pride and joy, in Lancaster, PA. Later in life she returned to professional work as a paraprofessional educator at Fritz Elementary School. She loved children and teaching and very much enjoyed being in the classroom. Known to her family as a fantastic cook, Eileen also greatly enjoyed nature, especially hikes at Mount Rainer in Washington, and visits to Longwood Gardens in Pennsylvania.
Left to cherish her memory: her son, Paul W. Jester and his wife Jaclyn; grandson, Cole Jester and Cole's mother Katey Kincaid; her former husband, Michael Jester; and her sisters, Carol Berdinka and her husband Mitch; Patricia Schwalm and her husband John; and Mary Ann Manley and her husband Jack. She is predeceased by her son, Adam Jester.
Family and friends are invited to attend a Memorial Service which will be held at 3:00 PM on Sunday, March 26, 2023, at the Pippin Funeral Home, 119 West Camden Wyoming Ave., Wyoming, DE 19934, where the family will receive guests starting at 2:00 pm. In lieu of flowers, contributions in Eileen's memory may be made to alovingcarecatrescue.org for their support of Eileen's cat Murphy. For online condolences visit SnyderFuneralHome.com or pippinfuneralhome.com.
Leave a condolence on this Memorial Page
Condolences to the Family
March 25, 2023
This is from Mary Ann Manley, Eileen's sister. I wanted to make note that we her family have seen your comments on this page, and it means the world to us. Thank you for sharing your memories. Eileen was such a bright light, so very special to us. And she certainly impacted those who knew her. It's good to see your kind words.
March 19, 2023
I am so sorry for the loss of Eileen, aka Sally Starr. I first met her at Fritz Elementary. She helped to make the day more enjoyable.
She had a marvelous sense of humor. I remember the stories she'd tell about Kitty Kat jumping out at her and biting her in the ankle. What a dear sweet person.
March 19, 2023
Dear family of Eileen,
We are so sad to hear of Eileen's passing. She babysat our Riley for years, at times staying for weeks when we traveled. Riley wanted you to know some of her greatest memories of her time with Eileen. Eileen taught her how to play the game Life. She always made her steak sandwiches, which she really liked. They loved watching Hallmark movies together and guessing ahead of time how they would end. They also liked watching any movie with The Rock. Eileen would also take her swimming, minature golfing, and to many rehearsals. Eileen would light up when talking about Cole or showing us a picture. Thank you for sharing her with our family.
Our deepest sympathy,
Scott and Nancy Silverstein

March 19, 2023
I am a neighbor and wish to express my sympathy to the family. I last talked with EILEEN at the mailboxes and prayed with her. May you experience God's love for you as you walk this path.
March 19, 2023
To the family of Eileen, I was so saddened to read this in today's newspaper, I really enjoy the few times I had worked with her, she was always so upbeat, my sincere condolences
March 19, 2023
Oh my sweet friend Eileen.. my heart is shattered. You brought so much joy & laughter into my life! Fritz was never the same after you left. I will love & miss you always. Enjoy your reunion with Adam. I love you, Eileen.
Visitation

Sunday, March 26, 2023
2:00 PM - 3:00 PM
Pippin Funeral Home
119 West Camden Wyoming Ave
Wyoming, DE 19934

Map and Directions

Services

Sunday, March 26, 2023
3:00 PM
Pippin Funeral Home
119 West Camden Wyoming Ave.
Wyoming, DE 19934

Map and Directions