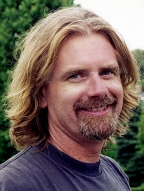 Edward L. Wade, 57
Edward L. Wade, 57, of Drumore, died peacefully at home with his wife Martha by his side Monday November 9, 2009. Born in Lancaster, Ed was the son of Edward H. and Priscilla H. (Smuck) Wade of Lancaster. Ed and Martha have been together since 1994.
A 1970 graduate of Manheim Township High School, Ed was employed as a mechanic by Yellow Freight for 28 years.
Ed was a spiritual person who loved spending time with family and friends who, in turn, loved being with Ed. He was a motorcycle enthusiast who road raced motorcycles. Ed enjoyed surfing, boating, and loved to travel. Ed was also a member of the Teamsters Local Union #771 Lancaster.
In addition to his wife and parents, Ed is survived by his son, 2nd Lt Bradford W. Wade, USAF, North Padre Island, TX, step-daughter, Tegan Y. Armstrong of Lancaster, step-grandchildren, Evan Z. and Eden B. Armstrong, brother, Joseph H. Wade, husband of Caryl of Willow Street, and sisters, Barbara A. Boll, companion of Steve Smucker, of Bowmansville, and Patti L., wife of Bill Gregario of Gap.
Relatives and friends are respectfully invited to attend a Memorial Service Saturday, November 14, 2009 at 2 PM at Charles F. Snyder Jr. Funeral Home & Chapel, 3110 Lititz Pike, Lititz, PA 17543. In lieu of flowers, contributions in Ed's memory may be made to Save the Bay, Chesapeake Bay Foundation, 6 Herndon Ave., Annapolis, MD 21403. To send an online condolence, please visit www.snyderfuneralhome.com.
Leave a condolence on this Memorial Page
I wish to extend to you my deepest sympathy in your loss. Ed was a number of years ahead of Joe and I at Manheim Township, but I remember having the chance to meet him on several occasions. A great person, he wil be missed,
Best Wishes,
Pete Perrine
Martha~
My mom just told me that Ed went to be with the Lord on Monday. I am so sorry! Although I didn't know Ed very well, I have wonderful memories of him being a very kind and caring man who seemed to love everyone. My thoughts are with you and your family. I want you to know that you can call me whenever you want to or even stop by to visit me….I would love to see you! My phone number is 717-468-1457.
Love you,
Annie
Martha, I wish to express my heartfelt sympathy with you during this difficult time. I know the life you shared with Ed will always be a strength for you as you go on…..
Sincerely,
Sam
I feel so deeply blessed to have had the opportunity to meet and get to know Ed since becoming a part of Tegans life. Since day 1 she spoke of this awesome guy that made her mother so happy and how much she admired him and hoped to find a man of her own who is similar. Tegan told me how much love he showed Evan and Eden, his grandchildren, and herself and she told me how much she cherished that. I saw the way her eyes warmed as she spoke of Ed and I thought to myself "If I could only be half the man Ed is and be the man that made people feel the way he did…". He was a real example of genuine greatness to have touched the hearts and lives of those around him the way he has. I looked up to Ed and have the highest respect for him and I am extremely saddened to realize the loss of his passing. He is unreplaceable and will always be in my heart as i strive to help take care of his family the way he would have wanted. Thank God for angels like Ed, thank God I was blessed to have known one of the greatest men ever.
We'll miss you Ed,
Jason Mimm
Martha, I just heard of the news, and wanted to let you know my heart goes out to you and the family. I can only imagine how hard it is to lose the person who was your soul mate and your everything. He is in a better place, and will be by your side every moment. Ed was such an amazing person, and will truly be missed. Stay strong through these times, and know you have an amazing support system to call on.
Ivy
My deepest condolences and my prayers are with all of you if there is anything you need or I can be of any assistance in any way please let me know you are all in my prayers and my love goes out to all of you please call if you need me 4924279 all my love VAL LIEBL OR VAL FISHER the loss of anyone will hurt for time but time heals all wounds and GOD is always with us when we need him most.
I will be there saturday unless my new grand daughter comes then val one leaves us god provides another martha I am there for you please call all my love Val
To Martha
My deepest sympathies for your loss.
Roy Blom
Martha,
My thoughts and prayers are with you and your family. God tends to his flock like a shepherd: he gathers the lambs in his arms and carries them home close to his heart.
Tammy Eshleman
My heart is heavy with thoughts of the loss of a friend. Memories are what we have left and I will always cherish those of Ed. Together we put many many miles on our motorcycles together enjoying the countryside and talking about future rides together. His passion for motorcycles was great and he taught me much about the sport.
I will remember him as a good man with a huge heart who loved life and family.
Now I must take comfort knowing he is in a better place with God.
Good Bye my friend,
Paul Trimble
Ed will be truly missed by me and my husband. He was a wonderful friend to both of us. I will not forget being at Martha & Ed wedding, and our last lunch together a couple months ago. Martha I may be in Fl. but my thoughts are with you if you need me just call me.
All our love
Dodi and Scott
Martha I was and am deeply saddened to hear of Ed's passing… What a great man to be taken so early in life, but as spiritual as you and he are I am sure that you will keep in contact with him somehow and you will feel him near. You made him a very happy man and in return he did the same for you. I know because he was always happy and a joy to be around when we would see and spend time with you 2 together and he had nothing but great things to say about you and loved who you are and how beautiful you are:) You take very good care of yourself and be strong and try to find comfort in the love and happiness that you two shared and will continue to share…
All of our love,
Jessica and Bria
I cannot begin to express my feelings for the loss of a true friend. I loved Ed like a brother. He was always willing to help out when needed and was a joy to be around. I will cherish the memories of our younger days riding dirt bikes at Tower City exploring the hills and racing back to the truck. Our thoughts and prayers are with Martha, Brad, his parents, and family. Ed was a good Man and friend. We will miss him.
Larry Newell