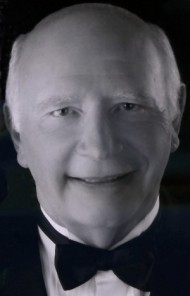 E. Richard "Dick" Arment, Jr., 65
August 15, 2014
E. Richard "Dick" Arment, Jr., 65, of Lancaster, died Friday August 15, 2014 with his family by his side. Born in Lancaster, he was the son of E. Richard Arment of Landisville and the late June A. (McSherry) Arment. Dick was the husband of Mary Clarke-Arment with whom he celebrated 14 years of marriage.
Dick was a Veteran of the Vietnam War. He was in the US Army and held the rank of SP4/E-4. Dick was very proud to have served in Vietnam and his duty of being the point man for his unit. He retired from Armstrong World Industries after 38 years of service working in the rotogravure and coating & fusion departments. While working at Armstrong, Dick held a position on the board of the Union Local #285. Dick enjoyed all types of music, he was a line-dancing instructor, and a DJ.
Surviving in addition to his wife, Mary, and his father Richard, is a daughter, Melissa D Arment- Jacobs wife of Greg Willow Street; a son, Brian L. Arment, husband of Crystal, Manheim; two grandchildren Dakota R. and Makenzie L. Arment; two sisters: Linda VanAulen of Smoketown and Gerri Seese, wife of Ron, Ocean City MD; and two brothers; Robert Arment, husband of Donna Landisville, and William Arment of Lancaster.
Dick was preceded in death by a sister, Brenda Burkholder.
A Funeral Service will be held at 11:00 AM on Thursday, August 21, 2014 at the Charles F. Snyder, Jr. Funeral Home & Crematory, 3110 Lititz Pike, Lititz, PA 17543 with Rev. Newell W. Embley officiating. Family and friends will be received from 10am to 11am Thursday at the funeral home. The Red Rose Honor Guard and Vet 21 Salute Honor guard will accord military honors at the funeral home. Interment will be private and at the convenience of the family at Riverview Burial Park. Please OMIT flowers. Contributions may be made in Dick's memory to the DAV: Disabled American Veterans, PO Box 14301, Cincinnati, OH 45250 or to www.dav.org.
Leave a condolence on this Memorial Page
Condolences to the Family
August 31, 2014
WE WERE SO SORRY TO HEAR OF RICHARD'S PASSING. HE WILL BE MISSED. MARY OUR HEARTS GO OUT TO YOU. RICHARD WILL HOLD A SPECIAL PLACE IN OUR HEARTS. HE NOT ONLY EMCEED OUR 50TH WEDDING ANNIVERSARY PARTY, BUT HE TAUGHT US TO LINE DANCE, WHICH WE CONTINUE TO ENJOY SEVERAL TIMES A WEEK.
ROSEMARY AND STEVE FORNADEL
August 25, 2014
Donation sent to DAV in Dick's name
August 22, 2014
Uncle Jack, Billy, Rob, Linda, Gerry, Mary and family,
I have been spending time with my Mom here in Steamboat Springs as she absorbs Dick's passing and worries about Uncle Jack and the family. There is no way to express enough the sadness we feel that he left this world as such a young age. Our prayers go out to you that each day will bring you a little more peace and will help to lessen the feeling of heartbreak and sorrow.
Love,
Lynne Barton Bier
August 22, 2014
Dear Jack, Mary and family
I remember being with Dick and getting pleasure from hearing his voice in our conversations. I also enjoyed when I got to watch him dance and seeing him with his family. Sending love and blessings your way, and praying that you find peace as you face each day without him. Love Arlene (Aunt Arlene) Barton
August 21, 2014
ROB, DONNA, & FAMILY – please accept our condolences for your loss. Our thoughts & prayers are with you in the weeks to come.
Your memories will hopefully help you get through.
Keith & Marsha Parke
August 21, 2014
Mary & family – Our thoughts and prayers are with you. So sorry that we were not at the service. Dick was a very special man. Even though we did not get to see each other very often during our adult years, I treasured him as my cousin and admired his many talents and interests. Condolences – Sandie (& Tony) Stinnett
August 20, 2014
I was saddened to read about your loss. You are in my thoughts and prayers.
Annie Stump
August 20, 2014
Thinking of and Praying for all of you. I knew Dick more than half of my life, I know that you are all missing his smile and his huge personality. There is no one else quite like him…. I picture him up there looking down on all of us wanting to see smiles on our faces and remembering all of our happy moments with him. You will all remain in my prayers…. With Love, Susannah Gray
August 20, 2014
To all of Dick's family
We send my heartfelt sorrow your way in your loss. Mike & Dick were fellow Armstrong employee's and I enjoyed line dancing with Dick as our instructor for many years. He was so good at it and just wanted everyone to have a good time. He would even walk around to the new people and ask if he can help them learn something when the lessons were over and the other people were dancing. He so loved it. I remember how when teaching, he would give us an 8 count and then turn around with his one hand in the air, Questions! I will never hear that word and not think of him. I hope he enjoys the dance floor in heaven. I know he will be all about it. So in a deep, strong voice I give him 5-6-7-8
Take care, Mary and family. He will be greatly missed.
Patti & Mike Stephens

August 19, 2014
To All The Arment Family, (Which I've known since elementary school and we all lived on Prince St.!)
You, his loved ones bear a loss at this time that will at times seem unbearable. Such a loss at a very young age to such a very nice guy. Remain proud of Dick as part of your loving family, time can not take away your memories that you will always cherish.
Wishing you a peace in the days, months and years to come, with sympathy, Linda Musser Lindemuth
(I got to know Dick more through Armstrong and his DJing)
August 19, 2014
Mary, Missy and Brian and Family:
I was saddened to read about Dick's passing. I haven't had contact with the family in many years. I am disappointed that I will be out of town the rest of this week and unable to attend the funeral. My thoughts and prayers are with you and your family.
A Friend from the past,
Alan Loss
August 18, 2014
Mary
We are so saddened by Richard's passing. We feel extremely grateful and honored to have had him touch our lives. We will forever cherish all those wonderful memories. May god's grace help you through this difficult time. Our thoughts and prayers are with you and your family.
Love, Rich and Cindy Potts
"What we have once enjoyed, we can never lose. All that we love deeply becomes part of us." – Helen Keller –


August 18, 2014
Perhaps they are not the stars, but rather openings in heaven where the love of our lost ones pours through and shines down upon us to let us know they are happy.
Mary, Missy and Brian, peace, prayers and blessings as you hold tight your memories of your beloved Richard/Dad for comfort.
Mike and Kasey Gordon and family
August 17, 2014
WE ARE SO SORRY FOR YOUR LOSS. WE ARE ALL THINKING OF YOU ALL. SENDING PRAYERS AND LOVE TO YOU ALL. LOVE GINNY BEATS SWIFT AND THE BEATS FAMILY. HERE IS MY CELL NUMBER FOR YOU TO CALL ME. 717-598-1077 . LOVE GINNY.
August 17, 2014
Dick taught me my very first line dance 16 years ago at Knights of Columbia on New Danville Pike. I remember how patient he was with new dancers. He really wanted us to like this wonderful form of exercise and companionship. He was such a good teacher, that for the past couple of years I have been teaching along side of him at AmVets. He got me hooked. And those of us who still attend the dances he started at AmVets are keeping it going in his honor.
My deepest symphathies go out to his family for their loss. We miss him so much, also. I can still hear his deep voice ringing out 5-6-7-8.

Sally Lederer
August 17, 2014
Dancing Dick, That is what we called him at Armstrong… He always had a smile on his face and was so sweet to everyone he talked to… I will always remember his smiling face. He never talked mean to anyone or was in a bad mood.. What a guy now he is teaching the angels how to line dance. He made a joke about my husband and me and called us LIZ & DICK… RIP Dick LIZ & DICK BARR
August 17, 2014
God has just received a very special angel…..Richard always participated in every fundraising event we asked of him, he always wanted to help others including those who suffered with cancer…he will be sadly missed and our thoughts and prayers go out to our dear friend Mary and his awesome children Missy and Brian. Our love, Marcie & Gary
August 17, 2014
I am so saddened to hear of Richard's passing. We found out through conversation that we were related in some way. He taught me how to country line dance at the Barn. I always told him he would be the DJ at my wedding and he could get everyone on the floor dancing the night away! My deepest condolences to the family. He was a great man and will be missed by many. My respect for his service in our Military.
Rachel Arment
August 17, 2014
I worked with Dick for over 35 years at Armstrong. We became good friends and co-workers. Condolences to Dick's family….Rest In Peace My Friend.
Paul Kirchner
August 17, 2014
I'm sorry to read of Dick's passing. I use to go to school with him and we went to basic and AIT together at Fort Dix. We flew over to Viet Nam together and that is where we parted for the year over there. ONce we were out of the service than again we were together at Armstrong. I worked in tile so wouldn't see much of him but when we would see each other we would talk. After we retired I would see him at the Armstrong breakfast. They had a saying over in Viet Nam and I think it is true for Dick. It goes when I die I know I'm going to heaven because I served my time in hell In Viet Nam. May he rest in peace.
Tim Axe
August 17, 2014
Truly so sorry for your loss.Words just sometimes aren't enough at times like this. The Family is in our thoughts and Prayers. May God Bless you All.
The Liebig Family
August 17, 2014
Dear Robbie,Bill,and Family,
Joyce and I would like to extend our sincere condolences and deepest sympathies on the loss of Richard Jr.
Dick was a friend and co-worker for more than 30 years at Armstrong. He was one of the strongest men I have ever known and I
always admired his great confidence,determination,and never give up attitude! We spent countless hours together on the
basketball court where I watched Dick make himself into a very good player. He will be greatly missed her on earth,but I have no
doubt that we will be together again when God calls us home!
Love and Prayers in Christ Jesus,
Joyce and Steve RogersAET
August 17, 2014
Dancing Dick! As neighbors in New Danville, we didn't spend much time together, but we spent a lot of time with Dick at the Blue Star, Stoudt's and the Lancaster Host dancing to country music back in the day. He was a great guy and will be missed. My condolences to Mary, Brian, Melissa and all of the family. Sharon Myers, formerly of New Danville.
August 17, 2014
My thoughts and prayers to Dicks family I worked with dick I will always remember the good times.
Jay Aukamp
August 17, 2014
Dear Arment family (especially Bill), I am in absolute shock to read of Dick's passing! My sincere condolences go out to all of you. I'm so glad I had achance to work with Dick at Armstrong for many years and know him through Local #285 as a great union steward. I pray that the Peace that surpasses ALL understanding will comfort you during these most difficult days as well as in the future. RIP my friend. ~Debi Lefever~
August 17, 2014
Brian and Melissa, I'm very sorry to read of your Dad's passing. I always enjoyed coaching and talking with him during the earlier days. We had some good times together! Take care and let Peace be with you! Dan Brown and family
Visitation

Thursday, August 21, 2014
10:00 AM - 11:00 AM
Charles F. Snyder Funeral Home & Crematory
3110 Lititz Pike
Lititz, PA 17543

Map and Directions

Services

Thursday, August 21, 2014
11:00 AM
Charles F. Snyder Funeral Home & Crematory
3110 Lititz Pike
Lititz, PA 17543

Map and Directions