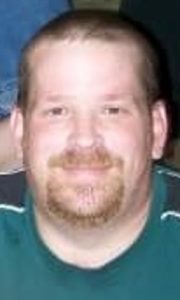 Duane E. Rea, 44
May 21, 2017
Duane E. Rea, 44, of Lititz passed away unexpectedly on Sunday, May 21, 2017. Born in Lancaster, he was the son of the late George Rea Sr. and Sharon (Loudin) Rea. He was the loving husband of Carrie (Pond) Rea with whom he shared 23 years of marriage.
He was a graduate of JP McCaskey High School.
Duane was employed at GSK Pharmaceuticals for the last 6 years.
He enjoyed watching movies, was an avid Eagles fan, loved the beach, was the family's chocolate connoisseur, but especially loved spending time with his family.
In addition to his wife, Carrie he is survived by three sons, Gavin D. Rea companion of Amanda Shoenberger of Ephrata, Conner D. Rea of Lancaster, and Jaron D. Rea of Houtzdale, PA; two daughters, Analiese L. Rea, Rylande M. Rea both of Lititz and three grandchildren, Carson, Luna, and Madilyn. Also surviving are three brothers, George Rea Jr. husband of Holly of Ephrata, Keith Rea of East Petersburg, James Rea of Ephrata; one sister, Felecia Campbell wife of John of Lancaster, and a host of loving nieces and nephews. He was preceded in death by his brother, Michael Rea and sister in law, Kathy Rea.
A Visitation will be from 1-2PM followed by a Celebration of Duane's Life at 2PM on Saturday, May 27, 2017 at the Charles F. Snyder Jr. Funeral Home & Crematory, 3110 Lititz Pike, Lititz, PA 17543. Interment will be private and at the convenience of the family.
Leave a condolence on this Memorial Page
Condolences to the Family
May 27, 2017
Duane, you will forever be missed. Thank you for always being there for me growing up and taking care of my idiot boyfriends. You were a wonderful brother and I was proud of the man you became. You were an awesome husband and father and your love and honor will be lived through the lives of your children. I love you, love Felecia
May 26, 2017
Please accept our deepest sympathy for your heartbreaking loss. Our thoughts & prayers are with you and your family. ~Paul, Patty, Eleanor, and Kayla Malmendier
May 25, 2017
Gavin, Conner, and Analaliese,
I am so very sorry for the loss of your father. No matter where you are in life, losing a parent is one of the hardest sorrows ever to endure. I did not personally know your dad, but I did have all of you in class and needless to say, he did a great job in raising all of you. I lost my parents within a year and a half of each other over 9 years ago and I truly think of them every day of my life.
God bless your family and know that people in the community care and are praying for your faith and strength to get you through this difficult time.
My thoughts and prayers are with all of you.
Mrs. Derr

May 24, 2017
My thoughts and prayers are with you all at this difficult time.
~Laurie Weit
May 24, 2017
Carrie & family,
Please accept our most heartfelt sympathy for your loss… our thoughts and prayers are with you and your family during this difficult time. Wishing you peace to bring comfort, courage to face the days ahead and loving memories of Duane to forever hold in your hearts.

Darlene Black and family
May 24, 2017
Please know our hearts and prayers are with each of you. May you find peace and comfort from each other and all who care for you. Please know we and the rest of your neighbors are here for you and ready to offer help and support in any way we can. Kipp, Diane, Andrew and Allison (Alliy) Kulas and Karen Attick
May 23, 2017
Please accept our most heartfelt sympathies for your loss,our thoughts are with you and your family during this difficult time. We are here for you in your grieving process. With Sincere Sympathy Michele Waltman and Family
May 23, 2017
To the Family of Duane – I worked with Duane at GSK and just wanted to let you know what an awesome person he was. My heart goes out you all of you for the loss of such a wonderful man. Karen Haines
Visitation

Saturday, May 27, 2017
1:00 PM - 2:00 PM
Charles F. Snyder Funeral Home & Crematory
3110 Lititz Pike
Lititz, PA 17543

Map and Directions

Services

Saturday, May 27, 2017
2:00 PM
Charles F. Snyder Funeral Home & Crematory
3110 Lititz Pike
Lititz, PA 17543

Map and Directions