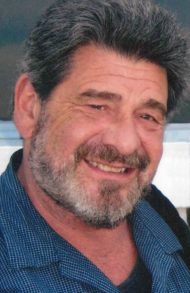 Dr. John S. Tardibuono, 74
January 06, 2019
Dr. John S. Tardibuono, 74, of E. Hempfield Twp. died on Sunday, January 6, 2019 following a brief and unexpected illness. He was born in The Bronx, NY, to the late Eustace Tardibuono and Rose (Laviano) Tardibuono. John and his wife Rosemarie A. (Morreale) Tardibuono shared 52 years of marriage.
A graduate of Regis High School in Manhattan, he completed his Bachelor's Degree at Iona College, New Rochelle, NY, and received his Masters and Doctorate in School Psychology at Penn State University.
Dr. Tardibuono served as a Psychologist for the School District of Lancaster for 35 years and maintained a private practice, as well. He continued with his practice after retirement from the School District. Additionally, he served as an adjunct instructor at Penn State, York campus. He took pride in his service to numerous community and state affiliations, including Mental Health America, Masonic Learning Center for Dyslexic Children and Lancaster CISM, which is responsible for debriefing first responders.
As a generous man who always put his family first, he treated everyone with respect, was non-judgmental and was an exceptional listener. He was instrumental in the success of countless others, never seeking credit for himself. He had a warm sense of humor and his wit was unparalleled. His calming voice and gentle demeanor provided comfort to those in need. He enjoyed golfing, deep-sea fishing and his monthly card games with good friends. John was an avid reader and a life-long learner. Most of all he thoroughly enjoyed all activities with his grandchildren.
In addition to his wife Mimi, Dr. T. is survived by their 3 sons: Mark John, Lancaster, Scott Edward, husband of Joan, Bellflower, CA and Andrew Thomas, husband of Jenn Merolla, Claremont, CA; 8 grandchildren: Taylor, Cooper, Ethan, Mason, Erin, Ryan, Luca, and Siena Tardibuono; and his two brothers: Edward, husband of Margaret, Levittown, NY and Thomas, husband of Heather, Mobile, AL
A wake will take place from 6-8 PM, with the Holy Rosary Prayed at 7:30 PM, on Wednesday, January 9th at the Charles F. Snyder, Jr. Funeral Home & Crematory, 3110 Lititz Pike, Lititz, PA 17543. Mass will be celebrated at 11 AM Thursday, January 10th at St. Leo the Great Catholic Church, 2427 Marietta Pike, Lancaster, PA 17601, with The Rev. Bernardo Pistone as Celebrant. Inurnment will be private.
In lieu of flowers, memorial contributions may be made to the American Cancer Society, 314 Good Dr., Lancaster, PA 17603 or to Hospice & Community Care, P.O. Box 4125, Lancaster, PA 17604-4125.
The family would like to thank the Oncology Unit at Lancaster General Hospital and the staff at Hospice & Community Care for their dedication and exceptional care.
Leave a condolence on this Memorial Page
Condolences to the Family
November 21, 2021
Dear Mimi and Family
I shared a picture of John and me taken when we were about 10 years of age. His dad and I were first cousins, albeit he christened me. I have fond memories of John we both lived in the Bronx. last time we spoke he mentioned Adams Place. Mimi I am very sorry to have learned of John's passing. We also talked about visiting the old neighborhood durin Fera Agusto. My family and I pray the is at peace with his Mom, Dad and the family. May God bless him as well as you and your wonderful family. Sincerely, Joe Bulfamante
January 15, 2019
Dr. T was sincerely concerned about helping anyone who needed it and was always willing to share advice that could make a person see a situation in a better light. He was committed to helping veterans and his friendly demeanor made him easy to talk to. He has helped so many Lancaster County veterans through his work with QTC, he will be missed by the veteran community as well as by all that knew him. Jodi Barone
January 13, 2019
I was sad to read in the newspaper about John's passing. I have fond memories of working with him in the School District of Lancaster where he always had a listening ear for anyone he met. Very kind and generous with his time and wisdom. May the thoughts of others bring you some comfort.
January 12, 2019
My wife and I were saddened to hear of John's passing, but we also savored having known him…..from my wife's work as a teacher at the Learning Center and my involvement with Lancaster's CISM team. He will remain in our thoughts.
January 11, 2019
Mimi & Mark,
When I learned of Mr. Tardibuono's passing today it stopped me cold. I am truly saddened by the news and I am thinking of you both, as well as Scott, Andy, and the rest of your lovely family. What comes to mind for me is his warm smile and calm, steady nature. He was always very kind to me. Just reading the other condolences here and on Facebook, it's clear that his passing is going to leave quite a void in many lives. But he will live on in his children and grandchildren, and in all the memories and stories people share of him. What a beautiful life and beautiful person. May peace find you.
January 10, 2019
John, what a giving, helpful, loving man. I have known him for over 35 years as a fellow professional and member of LLPA, as a parent and as a school counselor. He always took time to listen, consult and recommend and often at no charge. Many are unaware of the timeless hours he gave to helping veterans. To his family: please know that your loved one made a real positive difference in the lives of all that he touched.
Most sincerely, Kathleen Robinson
January 10, 2019
Our sincerest condolences to the entire Tardibuono Family. We hope the happy memories of John fill your heart during this tough time. May you find peace and comfort in the days ahead as you share stories of fun times with John. With sympathy.
January 09, 2019
Dr t was and will be the greatest therapist to all and will be greatly missed
January 09, 2019
My condolensces to John T's family. He was a good friend and always was willing to help with my work at the Lancaster Guidance Center.

January 09, 2019
Dear John Tardibuono family, we send our condolences to you in your loss. We thank you for supporting John through the many days and nights that he left your home and helped our family. Doctor John was a giving man of wisdom, warmth, and humor, and we are forever indebted to him. We really miss Doctor John already. But we are all consoled knowing that he and his ways now live on in our lives, and in the lives of all he touched. May God bless all of us.
Sincerely, the Ferich family.
January 09, 2019
To all of John's beloved family, my thoughts and prayers are with you all. The loss of such a loving husband, father, grandfather, brother, and brother-in-law is beyond words. My heart is breaking. May it help, in some small way, to know that John lives on in the hearts of all of those whom he knew, loved, and helped.
January 08, 2019
Our sincere and heartfelt sympathies to the entire Tardibuono family. Dr. John was a fantastic man! He helped our son Karl with some difficulties years ago and we are eternally grateful! Karl was a classmate of his son,Scott at Hempfield High School. Dr. T will surely be missed by all who knew him! God bless your family. Jere and Isa Breneisen
January 08, 2019
Our sincere and heartfelt sympathies to the entire Tardibuono family. Dr. John was a fantastic man! He helped out son Karl with some difficulties years ago and we are eternally grateful! Karl was a classmate of his son,Scott at Hempfield High School. Dr. T will surely be missed by all who knew him! God bless your family. Jere and Isa Breneisen
January 08, 2019
I am truly heartbroken over John's passing. Knowing him for almost 60 years, he, and his family are a huge part of my life. Hanging out in the park after school and in the summers thinking we could sing. Playing handball taking on all comers, winning some, losing some. Working together in the summers delivering pizza flour and pizza sauce for his uncle's company in the Bronx, coming home looking like the Pillsbury Dough Boys with the flour caking on our sweat. Johnny's dad and mom were always so nice to me and I always enjoyed being at their home. Whenever Johnny and I were going out I had to wait for him to finish the dinner dishes before we could go out. It wasn't a task for him; it was his pleasure to help his mom.Johnny was the good looking one and the girls flocked to him. But he was waiting for someone special. And then he met Mimi. Mimi and her sisters, mom and dad and grandma became another family to me. The good times we had at her house will always be special to me. I was honored to serve as their Best Man at their wedding and again honored to baptize Mark. We've lived on opposite sides of the country for these many years but on the occasions we did get together it was like we were never apart. It's that way with families. I lost my brother, John, suddenly, two years ago. And now my other brother John is gone just as sudden. They say when you get to be a certain age you experience losses like this. Doesn't make it easy nor does it make it right. I will miss my friend dearly. Thank you for being such a big and important part of my life. I pray that you have reunited with your love ones and that you and the Lord are enjoying a good poker game. I will always keep you in my heart. I love you, Johnny.Tommy
January 08, 2019
My condolences to the family. John will be remembered for his service to the students and staff of the School District of Lancaster.
January 08, 2019
Please accept my sincerest sympathies. I knew John when I was a very troubled young woman who had just moved to Lancaster with my son. John's kind and gentle coaching changed my life. He helped me figure out what I needed to do and guided me toward's a better future. He has and always will hold a special place in my heart.
January 08, 2019
Mimi,
Very sad to hear of John's passing. The few times I met him he was such a wonderful person. This must be a very difficult time for such a great loss.
Steve Mancini
January 08, 2019
It is with a heavy heart I write this on behalf of myself and my family. While John and I both worked in the School District of Lancaster our paths crossed many times over many years. But it was the help he gave us when our one son created a crisis in our family that will ever remain in my heart. Words cannot express the hope, guidance and understanding he gave me, my wife and especially my son over many years. Getting through those extremely difficult times would have been impossible without John. I thank John's family for making him available for us whether it was an emergency situation on a Saturday afternoon, late at night or during a holiday. I am sure there are many people John worked with in the same way he worked with my son. His caring, compassion, and dedication to helping will live forever with those that he has helped. It takes a very special person to do John's work. He will always be that very special person.
Sincerely, David and Diedre Leister
January 08, 2019
I am so saddened to hear of John's passing. He has always been a great support to the Children's Dyslexia Center of Lancasater. He always had a little quip ready to bring a smile. He had a huge heart and a good sense of humor. Working with him these last few years has been a pleasure, and I will miss him. My condolances to Mimi and his family. He was one in a million.
January 08, 2019
Tardibuono Family, I was very saddened to hear of John's untimely passing. I worked with John for many years on the CISM team. He was a wonderful man, compassionate and caring for all of the difficult cases we worked. He will be missed. I have all of you in my thoughts prayers. May God Bless and Keep you and give you strength at this difficult time.
January 08, 2019
Dear Mimi, I was saddened to hear the news. I will cherish the warm and fun memories of our gourmet
group. John was a lot of fun. I wish you and the boys my warmest condolences.
Tom Slick, Henderson, NV
January 08, 2019
My condolences to the family. Dr. Tardibuono's son Scott was a student in my class at Hempfield High School, and from what I know of his son, Dr. Tardibuono was a wonderful man. Thinking of you at this difficult time.
January 08, 2019
My deapest sympathies to Mimi and John's family. My prayers and thoughts are with you.
Sincerely, George
January 08, 2019
Dr. T, you will be missed dearly by the Smith family in Grandview Heights. Your understanding, patience and kindness through many challenges will never be forgotten.
Tardibuono family, our prayers are with you all during this difficult time, may some comfort be felt knowing John provided hope and strength to so many in our community.

January 08, 2019
Waves of shock and disbelief fell upon me when I picked up the newspaper on Tuesday. My buddy Dr t got called home to his heavenly father.He was a beloved and devoted ambassador of wisdom and kindness.He lived his life to the highest standards.In his memory and in his honor we should all try to emulate his love and peaceful demeanor. God Bless Mini,the children and the grand kids.
January 08, 2019
Thoughts and prayers to the entire Tardibuono family. Mr. T was a great man and family friend.
January 08, 2019
Dear Mark and Family,
I'm so sorry to hear this news . I always enjoyed talking to your Dad during the boys soccer games . Please know you have my deepest sympathy. Thinking of you now and the days to come.
January 08, 2019
I was shocked and saddened to see John's obituary. I worked with him in the School District of Lancaster for many years. His compassion and kindness to the staff and children was fantabulous! He always used the word fantabulous which I still say to this day in his honor. He ALWAYS had time to help us with our classroom problems as well as our own life struggles. When he retired, there was a huge void in all of our hearts. Getting help for our very needy children became more difficult without John's help. He also helped many of my friend's children with their depression, anxiety and self worth issues. He could make anyon feel better about themselves after the first few minutes of talking to him. May his sweet personality and values live on in your hearts.
Visitation

Wednesday, January 09, 2019
6:00 PM - 8:00 PM
Charles F. Snyder Funeral Home & Crematory
3110 Lititz Pike
Lititz, PA 17543

Map and Directions

Services

Thursday, January 10, 2019
11:00 AM
St. Leo the Great Catholic Church
2427 Marietta Pike
Lancaster, PA

Map and Directions