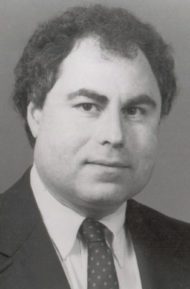 Dr. Donald J. Schnapf, 74
January 16, 2021
Dr. Donald Jeffrey Schnapf, 74, of Willow Street, passed away at home on Saturday, January 16, 2021, surrounded by his family after a battle with aggressive prostate cancer due to a BRCA2 gene mutation. Born in Bronx, NY, he was the son of the late Abraham and Edna (Wilensky) Schnapf. He is survived by his beloved wife, Carole (Shaub) Schnapf to whom he was married for 47 years; brother, Bruce Schnapf; and children: Rebekah (Keith Long), Jared (Jennifer Smith), Joshua (Kelley Bleacher), Abigail, and Danielle (Nickolas Surra). He also leaves behind 10 loving grandchildren. He loved spending time with his family and always actively supported them in their many interests. He enjoyed traveling the world, photography, and was a Philadelphia sports enthusiast.
Donald was a renowned neuroradiologist and for many years was Medical Director of York Imaging Center, a clinical beta-test site for MRI at Siemens Medical Solutions. He helped set up MRIs on a national and international level including King Hussein Hospital in Jordan. He was previously a Neuroradiologist and Professor at Georgetown University and Walter Reed Medical Center, Washington DC; Washington County Hospital, Hagerstown, MD; Lancaster Osteopathic Hospital; Tristan Radiology Associates; and retired in 2015 as a Senior Radiologist at Tri-State Imaging. He also held clinical faculty positions for other institutions including Michigan State University, Thomas Jefferson University, and University of Maryland. He was the youngest member to receive the Trenery Award for Excellence in Radiology and was a lifetime member of both AOA and AOCR, as well as a consultant to the National Council of Radiation Protection and Measurements and the CAT Scan Editorial Board for the Journal of Computerized Tomography. Donald was a graduate of Ithaca College, NY; Philadelphia College of Osteopathic Medicine, where he received the Wheeler Radiology Award; and completed his fellowship in neuroradiology at Thomas Jefferson University, Philadelphia, PA.
The family held a private burial for Donald at St. John's United Methodist Church in Paradise, PA, and will be scheduling a celebration of his life at a later date.
In lieu of flowers, memorial contributions can be made in Donald's memory to the Basser Center for BRCA at basser.org, or Hospice & Community Care, 685 Good Drive, Lancaster, PA 17604.
Leave a condolence on this Memorial Page
Condolences to the Family
April 14, 2021
Dr. Schnapf was a wonderful radiologist and great person. I worked for him at the York Imaging Center from 1985-1987. I remember his knowledge, great teaching ability and kindness. He also had a wonderful sense of humor and will be remembered all the days of my life. RIP, Professor.
David E Kalmikoff
March 26, 2021
Dear Carole and Family
So sorry to learn of cousin Donald's passing. I had sent a note of condolences that just came back with a bad address and wanted to let you know that my thoughts and prayers are with you and your family.
Sincerely
Marvin Koenig
February 23, 2021
Great Radiologist, fantastic speaker at AOCR meetings , learned so much from his talks. A heavy loss to family and profession. My sincere condolences
Dr Jim Johnson, Seminole FL
February 19, 2021
Dear Carole
I was shocked to read about Don in The DO journal, and have many fond memories as classmates at PCOM and roommates at Atlas Fraternity. We greatly enjoyed our visits to your home in Lancaster over the years. Please accept our sincerest condolences to you and your family.
Doug & Donna Keagle
February 19, 2021
So sorry for your loss. Don and I very close friends when we were co-residents in Radiology in Springfield Pennsylvania. Even then I knew he was going to be a future of great radiologist. I loved his sense of humor and thought of him often.
Dr. Joseph Alexander

Dr. Joseph Alexander
Weston, Florida
January 31, 2021
Dear Carole,
We were so sorry to hear about Don's passing. We probably wouldn't have known about it if Lois' sister, Nancy, who is also at Willow Valley hadn't told us.
We, of course, didn't know him well, but enjoyed the visits we had with both of you at a couple of our class reunions.
We will keep you in our thoughts and prayers. So glad you have such a nice big family to take care of you!
Lois and Keith

January 26, 2021
Carole, condolences to you and your family for the loss of Don. I remember you and the children when I worked at your property back in the mid 80's.
Peace be with you and your family during this difficult time. Rick& Sharon Heisley.
January 24, 2021
Schnapf family. My deepest condolences on the passing of Dr. Schnapf. I was his Marketing Director at Lebanon Diagnostic Imaging, we were a small group and cared for one another. He was a sweet man and a great Radiologist. May he rest in eternal peace.
Perlita Hains
January 24, 2021
January 24, 2021
Dear Carole & loving family,
Our hearts are saddened to learn of Don's diagnosis & death. He was truly a great "family" man & so exceptional in his field! Family & friends are here for you! "Live for today, tomorrow is not promised." May the memories that mean the most to you & your family live forever in your hearts & provide comfort & peace. God bless, please stay in touch; my "mentor," former coworker & friend.
Linda & Bruce Hampton
January 23, 2021
Dear Carol & family, Our dearest sympathy for the loss of Don, reading his obituary he was truly gifted in the medical field. Sue often spoke of him & Carole, we are thinking & praying for your family at this difficult time. May his memory be eternal. With Sympathy Doreen & Chip Snyder
January 22, 2021
Dear Carole,
saw Abby's post of Donald's passing on facebook and let me know of the event. Please accept my sympathy, and prayers for you and your family. If there is anything I can do please call. Home: 925-7360 or Cell: 419-2282.
Love,
Wanda