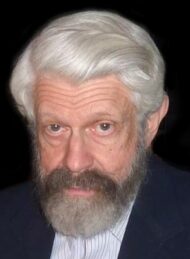 Dr. Arthur Philips, 88
December 17, 2021
Dr. Arthur Philips, 88, of Lancaster, PA, passed away on Friday, December 17, 2021. Born to the late Harry and Edith Philips in Bronx, NY. Arthur and his beloved wife, Helen Philips, later relocated their family to Lancaster in 1987. They celebrated 31 years of marriage prior to her passing in 2003.
Arthur held 2 professional degrees; first a Mechanical Engineering degree and worked for the New York Transit Authority. He then went on to earn his Doctorate and was employed as a Medical Doctor at Elmhurst Hospital, Queens NY.
He was a history buff enjoying all things military especially the Civil War. For years, he took part in Civil War reenactments and encampments. Arthur had many hobbies such as gunsmithing, antique collecting, model railroading and so much more. He was also a volunteer at the Strasburg Railroad Museum, a member of the VFW, American Legion, and a lifelong member of the NRA.
Arthur is survived by his 2 sons, Simon and David as well as 3 grandchildren: Haley, Aaron, and Carissa. He was predeceased by his parents, his wife, and his cousin Martin Tytun. Arthur had a love for animals and will be missed by his beloved dogs, Pumpkin, Miranda, Mindy, and Delilah.
A graveside service will take place on Monday, December 27 at Cedar Park & Beth El Cemeteries, Paramus, NJ at 11:30 AM.
Leave a condolence on this Memorial Page