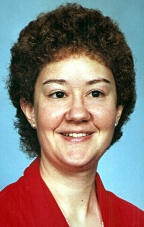 Donna K. Wagner, 51
Donna K. Wagner, 51, of Lancaster, died Thursday, June 23, 2011 at Hospice of Lancaster County Essa Flory Hospice Center after a lengthy illness. Born in Lancaster, Donna was the daughter of Doris C. (Kipphorn) Wagner, of Lancaster, and the late Donald E. Wagner.
Donna worked as a Central Service Technician in the Central Service Dept. of St. Joseph Hospital and Lancaster Regional Medical Center for 31 years.
She was a member of St. Joseph Catholic Church.
Donna's favorite spot in the world was her little place in the mountains in Perry County, where she would feed her deer and turkey. She loved the old time Country and Western music and had friends in Nashville, where she performed Archie Campbell's "Rindercella" on stage. She was a member of Rodney Park Happy Hearts.
Donna was a sweetheart who loved helping people. She was always doing something for someone who needed help. Loved by her family, co-workers, and friends, Donna will be loving missed by her mother and friends, but is now at home with her angels in heaven.
Surviving Donna are her mother, aunts, and cousins. She was preceded in death by her father, and brother, James Wagner.
Mass of Christian Burial will be held at St. Joseph Catholic Church, 440 St. Joseph St., Lancaster, PA on Wednesday, June 29, 2011 at 5:00 PM with Rev. Msgr. Thomas H. Smith as Celebrant. There will be a visitation from 3:30 until 5 at the church. Private interment in Conestoga Memorial Park will be held at the convenience of the family. In lieu of flowers, contributions in Donna's memory may be made to St. Joseph Catholic Church, or Hospice of Lancaster County, P.O. Box 4125, Lancaster, PA 17604, or by visiting www.hospiceoflancaster.org. To send an online condolence, please visit SnyderFuneralHome.com. Charles F. Snyder Funeral Home & Crematory 717-393-9661
Leave a condolence on this Memorial Page
Doris my deepest condolences on your loss. While we know Donna is at peace, her gentle spirit will be missed by many here on earth.
We gave Katie extra hugs at daycare today. I know I speak for my staff at Dog Sense as well when I say that anything we can do for you…just let us know.
Wendy Jordan
Dog Sense Learning Center
I am deeply sorry, Doris. My heart aches for you.
Cindy Godshall
To Donna's family and friends – my sincerest condolences:
Donna was always there and willing to help Steven's mother (Snowy Kipphorn) especially after Snowy's health started to fail. Donna made sure Snowy's walk was shoveled and free of snow, and Snowy's flower beds were free of weeds, and numerous other errands were completed.
Having watched Donna sweep her front sidewalk so many times, I will think of her every time I sweep my sidewalk.
Donna's kindness and willingness to help will be missed.
She can rest now.
Sincerely,
Jo Bisbach
I wanted to write and tell you how sorry I am for your loss. May it comfort you to know that so many people care and are thinking of you at this time. Donna was a wonderful person so many people will miss her.
Sincerely,
Nina Rambo
Dear Doris,
You are such a loving and caring person, giving your all to others. Turn to your friends and family for support now and they and God will help you through this difficult time. My prayers and thoughts are with you and may God bless.
Doris Herr
We are deeply sorry about the loss of your daughter. It is very difficult to have to deal with the loss of a loved one, much less a child (even though she was grown, or course). Know we are thinking of you at this sad time.
Karen and Rick Fralich