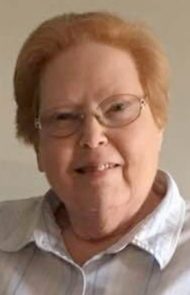 Donna B. Young, 76
October 08, 2018
Donna B. Young, 76, of Lancaster, passed away on October 8, 2018 surrounded by her loving family at home. She was the daughter of the late David B. and Elsie Alverta (Foultz) Young.
Donna was a graduate of Manheim Township High School. She retired from Hamilton Watch after 30 years. After her retirement, she worked at S. Clyde Weaver. Donna enjoyed cooking and cross-stitching. Her pictures were greatly enjoyed by her family. She enjoyed reading, but most of all she loved to spend time with her family. Her bubbly personality and spit-fire nature will be missed by all.
Donna is survived by her siblings: Glenn Young of Lititz, Darlene "Dolly" Young of Lancaster, whom she lived with, and Dawn "Bunny" Long of Elizabethtown; her 5 nephews: Greg Young, David Long, Michael Long, Jeff Long and Brian Young, as well as great-nieces and nephews.
Interment will be private at Machpelah Cemetery, Lititz, PA.
Leave a condolence on this Memorial Page
Condolences to the Family
October 19, 2018
So very sorry to hear about Donna's passing. My son and I lived in the apartment upstairs. She was a had a kind heart and nice soul. I will always remember her scaring the crap out of me when I would be leaving apartment and she would call from her window. Haha. If there is anything the family needs please feel free to call me. 717-283-8649
Hugs and prayers,
Lisa and Robbie Murray.
October 17, 2018
So sorry to hear of Donna's passing. My husband and I worked with Donna at Hamilton Watch Company on Wheatland Ave. My husband worked in Quality Control and I worked with Donna in the Order Services Dept. She was such a funny person and I loved her sense of humor. I enjoyed working with her.
Nick and Betty Lou Bitzer
October 16, 2018
I am so very sorry to see Donna is no longer with us. I'm sorry to say we lost touch in the past few years but I was just thinking about her last week and regret not having reached out to speak to her. We were neighbors for 7 years and even when I moved to FL we still kept in touch for quite some time. I always enjoyed talking with her. She was funny and always so very nice. May her family cherish the wonderful memories they have of her and may those memories bring them some peace at this difficult time.
October 14, 2018
Sorry to hear of Donnas passing!! My condolences to family>> Worked with her at S. Clyde Weavers….what abubbly and fun persib she was…. Bev Rightnour