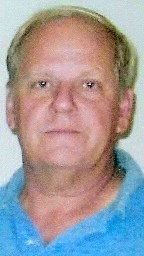 Donald K. Warfel, 61
Donald K. Warfel, 61, of Millersville, passed away Thursday, February 14, 2013 at home from natural causes.
Born on Oct. 4, 1951 in Lancaster PA to W. Kenneth and Elizabeth (Kleine) Warfel, he was predeceased by his father and sister, Lynda W. Green.
Don is survived by his mother, son Gregory K. Warfel of Lititz, sister Mary Beth W. (Gerry) Carbine of Kittery, Maine, brothers Michael (Elsa) Warfel of Millersville and W. Scott Warfel of Tampa, Florida, many nieces, nephews, and cousins.
Don is a graduate of Northwest Catholic High School in West Hartford, CT, class of 1969, and Fairfield University in Fairfield, CT, class of 1973. He worked as an assistant golf pro at Glastonbury Hills Country Club in CT, and at The Golf Oasis in Pittsburgh. He moved back to CT and worked in sales for Harbor Foods and H.P. Hood&Sons. Don and his family moved to Lancaster where he worked in the family business, Mumma Pretzel Bakery on 4th Street in Lancaster. Don was a familiar face both at the Mumma stand located at Central Market and more recently, Javaville Coffee Shop in Millersville.
Upon retirement he pursued several entrepreneurial ventures. In addition, he worked at Highlands at Donegal and Lancaster Country Club. His passion for golf lasted throughout his life, evident by the courses he played and trips to the Masters and several US Opens. He enjoyed helping others and being a caretaker to loved ones. He will be remembered by family and friends for his keen wit and quiet ways.
A Celebration of Life Service and exchange of memories of Don's life will be held at 7PM on Tuesday, February 19, 2013 at the Charles F. Snyder, Jr. Funeral Home & Crematory, 3110 Lititz Pike, Lititz, PA 17543 with Rev. Josh Barner officiating. Family and friends will be received from 6-7PM at the funeral home. In lieu of flowers, contributions may be made in Don's memory to the Nicklaus Children's Health Care Foundation at www.nchcf.org/To send the family online condolences, please visit SnyderFuneralHome.com.
Leave a condolence on this Memorial Page
Don was a part of my life for eight years. He was so important to me for so long and was like a step-father to my kids. I left a big part of my heart with him and he will always have it. My prayers go out to Betty, Greg, Michael, Mary Beth and Scott and all the rest of the family. You are such a close and loving family and I know he will be dearly missed.
Laura Murphy
MaryBeth and Gerry,
Our prayers are with you during this sad time. May you find strength in knowing that you and your family are tucked safely in our hearts.
Love to you both,
Wanda and Ron
Don, you were always a friendly face once a month when you delivered my dog food….always so pleasant and never an unkind word about anyone or anything. You will be greatly missed. My sincere condolences to your family. May you Rest In Peace.
Stephanie Smaltz
We met Don at Groff Farms Golf Club quite a few years ago. He always had a smile and was one of the most courteous and most pleasant individuals you would ever have met. We had numerous conversations about our golf games. Our condolences to his family and friends. He will truly be missed. Barry and Brenda Acker
Don was a caring a kind person to everyone that he met daily, and he will be missed by everyone who knew him. Here at Highlands of Donegal, employees and customers will miss his wisdom and friendship he gave to us all. Our love and
prayers go to Greg and the Family, Don will always be a in our hearts and never
far from our thoughts.
Charlie, Cindy, Matthew and Travis Groff
I am deeply saddened to learn of Don's passing. We had made plans to hook up in Tarpon this month. I was a friend of Don's from our days in the neighborhood, Northwest Catholic, and Wampanoag. Please accept my sincere condolences. Tom McKone
On behalf of President/Chief Administrator David Eustis and the entire Northwest Catholic High School community, I offer my deepest sympathy on the passing of Donald K. Warfel '69.
Donald and his sister Mary Beth Warfel Carbine '71 are cherished members of the NWC family. We share the Warfel family's grief as they mourn Donald's too early death.
Please know that we will remember Donald in a special way during our daily prayers this week and also at our next school-wide Mass.
We are so very sorry for your loss.
~ Kimberly Sanders, Director of Communications, Northwest Catholic High School