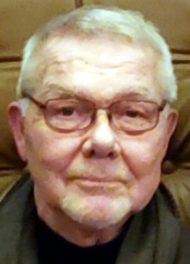 Dennis L. Tessen, 69
March 15, 2020
Dennis L. Tessen,69, of Lancaster, passed away on March 15th, 2020 at Hospice & Community Care in Mt. Joy. He had endured long and hard-fought battles over several years with serious illnesses. Dennis was born on November 24th, 1950 in New London, Wisconsin to Mary Tessen and the late James Tessen. He graduated from Hortonville High School in 1969, then attended Eau Claire Technical Institute, receiving a degree in Food Service Management. He worked across the United States in the food service industry including positions as a food service director at Memphis State University, Tulane University, Shippensburg University, and F&M College. He also worked at correctional facilities in Lancaster County and Delaware County. Upon meeting his fiancé Peggy Woods, they purchased a coffee business in 1997 called Spill the Beans. After owning the business for five years, they branched into coffee roasting. Eventually, they moved the roaster facility to East Main Street, Lititz, branding it Whiff Roasters. Using the business, they gave back to the community through donations and fundraisers. After growing and expanding the business for 15 years, they sold it in 2017.
Dennis loved sports and his community. He coached and sponsored softball teams and midget football teams. In his younger years he played sports year-round and also became a lifetime golfer. He was raised near Green Bay, WI and as a result, he was a die-hard Packers fan or Cheese Head, even owning a share in the team. His proudest memory of the team was attending the iconic Ice Bowl in 1967. Before passing Dennis was able to create more memories by accomplishing some goals on his bucket list. He was able to practice and learn guitar, to visit Ireland and lived in Colorado on Peggy's family farm for seven months. He was solemn at times, but loved his family and friends. He expressed himself in private, sometimes even away from family, but he always wanted to make those around him smile, even when he couldn't himself. He believed that everyone could be kept together and get along with a simple cup of good coffee, something he strived for within his business and his relationships.
Dennis is survived by his wife of 21 years, Peggy Woods. In addition, he is survived by three children: son Sean Tessen, East Petersburg; daughter, Karrah Camacho, wife of Jafet Camacho, Dallastown, PA; and son, Justin Tessen, husband of Angela, of Lancaster, PA. In addition, he has four grandchildren: Jared Tessen, Silveira Tessen, Beckett Camacho, and Lilyana Tessen. Also surviving besides his 100-year-old mother Mary, are two brothers, Robert Tessen, husband of Gail, of Bryan, TX, and John Tessen, husband of Diane, of Appleton, WI, along with numerous nieces, nephews and cousins. He is also survived by the countless memories held by his friends in the communities he served.
Due to current COVID-19 concerns, a celebration of life will be held at a later date this summer. In lieu of flowers, please consider contributions to Hospice & Community Care, 685 Good Dr, Lancaster, PA 17604, Lancaster EMS, 100 East Charlotte St, Millersville, PA 17551. The family gratefully thanks all medical teams who contributed to his care.
Leave a condolence on this Memorial Page
Condolences to the Family
September 06, 2021
My sincere condolences to Peggy and family. I enjoyed my time selling for Whiff Roasters and the relationship I had with Dennis. May God shower you with his love and eternal peace at this difficult time.
Ed Hocker

March 23, 2020
RIP cousin Dennis. May the angels carry you home.
Vicki Syring
March 21, 2020
Peggy: my deepest sympathy to you on the passing of Dennis. I remember my sports and coffee business discussions with him at PSCA functions. You two had such a special relationship. His suffering on earth is over and he is in a better place. Be well, my friend
Clint
March 20, 2020
Peggy, I am so truly saddened. Bless YOU 🙏
I am only a phone call away . . . And I DO GET IT!
HUGS, Pam Stiles
March 20, 2020
I was saddened to read of Dennis' passing in the Post-Crescent. I knew Dennis in high school and played baseball with him. He was a darned good catcher. Good memories. RIP, Dennis. Jerry Fannin Hortonville, Wi.
March 19, 2020
I am so thankful for the memories I have of fun times together! And that smile of yours! You will never be forgotten.
Lark McCarley
Visitation

Saturday, March 21, 2020
2:00 PM - 4:00 PM
Charles F. Snyder Funeral Home & Crematory
3110 Lititz Pike
Lititz, PA 17543

Map and Directions