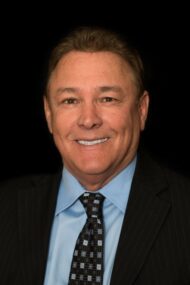 Dennis L. Martin, 70
May 29, 1951 - November 15, 2021
Dennis L. Martin, 70, of Lancaster, passed away on November 15th, 2021, after a brief illness. Dennis was born on May 29th, 1951, in Ephrata, PA. He was the son of the late Abel and Fay (Frankhouser) Martin. Dennis was the beloved husband of Denise A. (Broome) Martin. They joyfully celebrated 31 years of marriage this past June.
Dennis graduated from Garden Spot High School in New Holland, PA in 1969. After high school he enlisted in the United States Marine Corps and proudly served his country. Dennis worked as a local real estate agent for more than 45 years, most recently with Keller-Williams Elite of Lancaster. In addition, he was the co-owner of A Life Transition Services, helping seniors transition from their homes to their next phase of living.
Dennis had a vibrant personality and was the life of the party. His friends and family adored his sense of humor and contagious laugh. He was a compassionate, loyal, and caring person who never hesitated to help someone in need. Dennis enjoyed spending time with loved ones, traveling, working on projects around the house, exercising, cooking, and reading. He was involved in a small group at his church and was an active member in the Brothers of the Corps. He was happy to volunteer for local organizations, including the Marine Corps Toys for Tots.
Dennis will be dearly missed by his wife Denise and his two daughters, Danielle N. Martin of Lancaster, and Stephanie R. Martin (Darryl) of Maryland, granddaughters Zoe Martin and Madelyn Martin, and three siblings, brother Larry Martin (Dottie) of Gordonville, sister Janice Hurst (Ken) of Leola, and sister Karen Miller (Randy) of Sarasota, FL.
Memorial Services for Dennis will be held at 11 AM on Saturday, November 27th at Victory Church, 1827 Freedom Rd, Lancaster, PA 17601. The family will receive guests beginning at 10:00 AM. Private interment services will be held at Indiantown Gap National Cemetery. In lieu of flowers, contributions in Dennis' memory are encouraged to be made to the Wounded Warrior Project at support.woundedwarriorproject.org
Leave a condolence on this Memorial Page
Condolences to the Family
November 23, 2021
Denise, and Family
We are very sorry for your loss. You are in our thoughts and prayers.
Doug and Rita Wilson
November 22, 2021
We are heartly sorry for your loss. Dennis was always so caring and giving to our family. He will be missed greatly.
Love, Jim & Lisa Whitman, Matthew & Brandon Clawges
November 22, 2021
Denise, Danielle and Family,
We are so very sorry to hear about Dennis… He was ALWAYS so funny, NEVER a dull moment when he was around, ever… We will all certainly miss him, and his humorous comments… 😉. Please know we are all ALWAYS here for you, and and will continue to be. Love you,
Connie Kline, Steve & Jonathan Houtz 💜🙏
November 22, 2021
Mr Martin truly helped those in need. He helped me greatly when I needed to sell my home in a hurry and gave me the best advice for my situation. This was a shocker to hear. Sorry Danielle and rest of family to hear this. I KNOW you all love him beyond words
Dawn A Devault
November 21, 2021
I am so sorry to hear of his passing. Dennis had been working with me to down size my home and waiting for an opening for me to move to an apartment. You are in my thoughts and prayers during this most difficult time.
Betty Lou Bitzer
November 21, 2021
I was deeply saddened to see Dennis had passed away. What a caring and patient person whom I will miss! He spent almost 3 years trying to help me find my first home and went into places that I couldn't (such as attics) to tell me the truth about a house that we were looking at purchasing. You have my deepest sympathies! Cindy Bertz
November 20, 2021
Time spent with friends can never be treasured enough. Can't imagine not having that time again without you in it-All together. Will miss you. Blessings and prayers to all!
November 20, 2021
To all of Dennis family and friends , may you find comfort in his memories and know that he is always with you in your daily ventures ! Such a sweet and nice gentleman!!Prayers coming your way. Pamela Oatman
November 19, 2021
To Dennis' loved family,
I well remember the years, 1959-60, living across the country rd. from you & your family. What fun we had as you & your siblings would come over & we would play softball. I always worried about any one of us getting poison ivy that grew along that fence. Even then, you had that outgoing, "love life" spirit. Grateful to the Lord for the wonderful life He allowed you to live. I am a marine mom & grandmom, so I know the term, "Once a Marine, AWAYS a marine, means. You served your country well. To the family, grieve now & eventually, all the wonderful memories Dennis left you, will bring the needed comfort. SemperFi. Elaine Burkhart, RN
November 19, 2021
Dennis was a great person and loved the LORD. I had worked with Dennis in his real estate career. I'm praying for his family but rejoicing in that he'll be seeing Jesus face to face.
November 18, 2021
Dennis, my heart is just so so broken to hear this. May God provide his grace and mercy and eternal life. You will be missed by so many. Many blessings to your family during this very difficult time. Carmen, Regency Executive Office
Visitation

Saturday, November 27, 2021
10:00 AM - 11:00 AM
Victory Church
1827 Freedom Road
Lancaster, PA 17601

Map and Directions

Services

Saturday, November 27, 2021
11:00 AM
Victory Church
1827 Freedom Road
Lancaster, PA 17601

Map and Directions