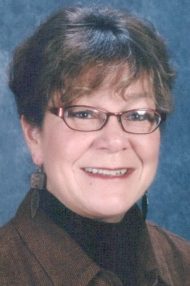 Debra J. Gainer, 66
September 04, 2019
Debra J. Gainer, 66, of Lancaster, passed away peaceably on Wednesday, September 4, 2019 at Hospice in Mount Joy PA with her husband, Rod, by her side. Debbie fought a courageous 10-year battle with cancer with dignity and never lost her will to live and fight through the pain.
Debbie was born in Lancaster to the late Melvin F. Brenner and Ruth R. (Stively) Brenner. She not only was born in Lancaster, but was educated and worked her entire career here.
Debbie is survived by her loving husband of 37 years, Roderick R. Gainer of Lancaster; her step-children, Roderick R. Gainer Jr. (husband of Linda Gainer) of Herndon, VA and Ashley J. Colella (wife of Michael Colella) of Montgomery County, MD; her two grandchildren Elizabeth and Amanda; and her siblings, Douglas Brenner of Lancaster, Donna Hoar (wife of David) of Pequea, Dwight Brenner (husband of Kim) of Millersville, Dennis Brenner of Pequea, and Denise Bouchard (wife of Ret. Col. Raymond Bouchard) of Hinsesburg, VT. She is also survived by many, many close friends, colleagues, and customers who all adored and respected her.
She graduated from Penn Manor High School and then earned her teaching degree from Millersville University. She worked in the Lancaster City School District for 35 years at Martin Luther King Elementary School. She also worked part time at the 'Upper Level' women's clothing store where she spent her paycheck and got a discount on beautiful clothing.
Debbie and her husband founded the Lancaster Juice Company in Central Market, which they owned and operated for more than 25 years. Memories of Debbie squeezing those oranges, and how beautiful she made the market stand with fruit, flowers, and her decorative touches.
In addition to her hard work ethic, Debbie had a true love of life. She had tremendous love and pride for her and Rod's dogs; Mark, Misty, and Marty. Her love for family, friends, co-workers, for Central Market, flowers, downtown Lancaster, food, the Dallas Cowboys and so much more. She was also passionate about beautiful clothes, bling, and a beautiful home. She loved her travels with Rod, and especially the beaches of Bermuda and Rehoboth, which was like her second home.
We invite friends and family for wine and hors d'oeuvres from 4 until 7 PM on Sunday, September 15, 2019 at Josephine's Restaurant (formerly Carrs) in the lower level of 50 West Grant Street, Lancaster, PA 17603. (Across from Central Market in the Hager Building) A short memorial program will start at 6PM.
Memorial Contributions in Debbie's honor may be made to the SPCA Lancaster Center, 848 South Prince Street, Lancaster, PA 17603 or the Ann B. Barshinger Cancer Institute, 2102 Harrisburg Pike, Lancaster, PA 17601. Arrangements entrusted to Charles F. Snyder Jr. Funeral Home & Crematory, 3110 Lititz Pike, Lititz, PA 17543. 717-560-5100
Leave a condolence on this Memorial Page
Condolences to the Family
July 10, 2020
I forgot to leave my name. My name is Charla Vigunas. As mentioned, Debra was a fantastic teacher and cooperating teacher for me when I was student teaching. A fun memory was that we had the coffee maker in our trailer-room and made deliveries! That is when I first drank coffee and I still love it. She was a pleasure to work with!!
July 10, 2020
Debra was my cooperating teacher when I was a student teacher in 1983. She was so wonderful to work with. She was kind and fair to me and more importantly to her students. I have great memories from that time! She was a great mentor. I got to see her again when I worked at MLKing for the IU13. I have been battling stage 4 breast cancer for almost 6 years so I had to retire from teaching. I didn't know she had passed. My condolences go out to her and her family!!
Charla Vigunas
November 02, 2019
Dear Rod, I am very sorry to hear about Debbie's death. I will never forget the many hours that I spent with Debbie and you listening to 80s R & B music, our annual trek to Penn State games, and eventful double dates with my girl friends. LOL! Debbie was a very charismatic and positive person. Great sense of humor great smile! I always knew she was a great teacher. Thanks to both of you for being great friends during the 80s when I needed your friendship the most. Tom Quinn Las Vegas, NV
September 18, 2019
Dear Rod, I was so sorry to hear of Debbie's death. She fought the good fight. I will never forget how much fun we all had together and what a great sense of humor she had.
Monica Hatton
September 15, 2019
Rod, Sorry to hear of Debbies passing I will always remember her smile and pleasant personality at Market Fare .Our thoughts and prayers are with you and your family.
Tom and Ann Rothfus
September 11, 2019
I am so sorry to hear this news. I have Very fond memories of Debbie and the Brenner family which began with our parents. Blessings and prayers for your family with this loss.
Carol Brenner Stigelman
September 11, 2019
So sorry to hear of this massive loss.
Her impact on myself and others she has taught, will live on forever and will never be forgotten. Sending prayers of comfort and peace to Mr. Rod and the family. This is a major loss for us, but a major gain for Heaven.
Peace & Love,
Briana Perry
September 10, 2019
Rod,
Paul & I are so sorry for your loss. I told you many times that Debbie was one of the bravest women I have ever encountered. I know she will be greatly missed by you & her family.
Know that our thoughts are with you.

Mary & Paul Reinhart
September 10, 2019
I'll always be grateful for wonderful memories of Debbie, har parents and all the Brenner kids- at the hunting camp in Poe Valley, or at the Brenner home in Conestoga. Very sorry for your loss. Diane Dombach.
September 10, 2019
You have my deepest sympathies God bless
Norris lively
September 10, 2019
Dear Rod, Please accept our deepest sympathy. She suffered long enough and now is at peace. We loved seeing both of you at market. Take good care of youself–our thoughts and prayers are with you.
Love, Bob & Mary Anne Aichele
September 10, 2019
Dear Rod and family, Ron and I would like to send our deepest sympathy to you for the passing of Debbie. She was a beautiful and smart gal, and we will always treasure the times we spent together. She will be missed by many. Love, Ron and Karen
September 10, 2019
She was one tough cookie- she established new parameters for fighting her illness. You will remember all this and be glad for having loved her.
Vicki Swayne
September 10, 2019
Rod,
I am so sorry for your loss of Debbie. I always enjoyed see you both at Market.
Sincerely,
Mary Lynn Hobday DiPaolo
September 09, 2019
Sorry to hear of your loss.
Mel Griffin
September 09, 2019
Dear Rod,
Debbie was a beautiful woman. I was lucky to have known her. Keep living Rod, that what she would want you to do. I feel your loss and I am so sorry you are going thru this. Debbie will forever be in your heart. Love.
Sophie Bauman
September 09, 2019
Rod, Dixie and I are saddened to hear this news about Debbie. Please know that you are in our thoughts and paryers and may the good Lord give you comfort in this time of sorrow.
George & Dixie Heacock
Visitation

Sunday, September 15, 2019
4:00 PM - 7:00 PM
Josephine's Restaurant (formerly Carrs)
50 West Grant Street
Lancaster, PA

Map and Directions

Services

Sunday, September 15, 2019
6:00 PM
Josephine's Restaurant (formerly Carrs)
50 West Grant Street
Lancaster, PA

Map and Directions