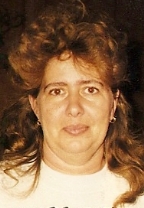 Debbie L. Ream, 56
Debbie L. Ream, 56, of Lancaster, passed away unexpectedly at Lancaster Regional Medical Center on October 18, 2011
Born in Lancaster, she was the daughter of Ruth Ream of Lancaster, and the late Donald E. Ream, Sr. Debbie was employed by the Lancaster Marriott at Penn Square, since it's opening, as a cook. She was well-loved by her co-workers.
She was very devoted to her family and her "grandpets", and spent all of her spare time with them. Debbie was an excellent cook and enjoyed sharing what she made with others. Her uproarious sense of humor and fun-loving spirit will be missed.
She is survived, in addition to her mother, Ruth, by her son, Shannon; her daughter Shanya Ream Keen, wife of Edward J. Keen Jr ; her companion Angelo Finks; her sister Vicki Walters wife of Larry Walters; and her brothers David Ream husband of Karen Ream, and Stephen Ream. She is also survived by 8 nieces and nephews and by 15 great-nieces and nephews. She was preceded in death by her father, and by her brother, Donald E. Ream, Jr.
Relatives and friends are invited to attend a celebration of Debbie's life and a time of sharing at the Charles F. Snyder Jr Funeral Home & Crematory, 3110 Lititz Pike, Lititz, PA on Friday, October 21, 2011 at 6PM. In lieu of flowers, please make contributions in Debbie's memory to the Humane League of Lancaster County, 2195 Lincoln Hwy East, Lancaster, PA 17602 humaneleague.com. To send an online condolence, please visit SnyderFuneralHome.com. Charles F. Snyder Jr Funeral Home & Crematory 560-5100
Leave a condolence on this Memorial Page
I worked with Debbie and was deeply saddened to learn of her death. On behalf of the management team at the Lancaster Marriott, I would like to express my sincere sympathies to her family and friends at this difficult time.
Debbie was a highly valuable and respected member of our opening team and the effects of her loss have already been felt by her fellow employees. The one thing that everyone talks about is Debbie's big smile, positive attitude and how she truly cared about others.
I can't count the times I heard her singing before I actually saw her. When we would cross paths, she'd flash a big grin and say, "How are you doing, honey?".
Deb was a remarkable woman and we here at the Lancaster Marriott are all better people for having known her. She will be greatly missed and we here are all saddened by her passing. Our thoughts and prayers are with her family at this time.
Michelle Reynolds
TO AUNT RUTH /SHANNY/SHANYA / ANGELO AND FAMILY
I REALLY DONT KNOW WHAT TO SAY OTHER THEN IM SO VERY SORRY I UNDERSTAND AND FEEL YOUR LOSE. GOD KNOWS WE HAVE BEEN THRU SO VERY MUCH THIS PAST YEAR! HOPEFULLY NOW WE CAN JUST BE THERE FOR EACH OTHER AND TRY THE BEST WE CAN TO MAKE IT THRU THESE VERY DIFFICULT TIMES. YOU KNOW WE WILL ALWAYS BE THERE FOR YOU GUYS AS YOU HAVE BEEN THERE FOR US!
I JUST WANNA THANK YOU AUNT RUTH FOR BEING SUCH AN AWESOME AUNT (ESPECIALLY FOR BEING THERE FOR MY MOM)
GOD BLESS AND KEEP YOU WELL AT THIS TIME.
I KNOW WE DONT OFTEN SAY HOW MUCH YOU MEAN TO US BUT WE LOVE YOU VERY MUCH.
THANKS FOR BEING YOU!
PATTI ,PENNY,BONNIE
Deb was a remarkable woman. She had strength to persevere when others would have relinquished the fight. Words will never begin to express the void left within this world from Deb's life being over. May all that met her briefly or knew her personally remember her unselfishness, her humorous nature,and the beauty of her soul. Debbie, May Peace Be With You ……You Will Forever Be Loved and Missed. Cindy Ream