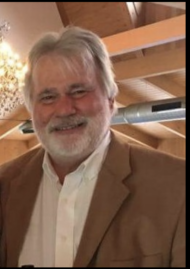 David J. Mack, 71
October 02, 2021
David J. Mack, 71, of Lancaster, PA, passed away on October 2, 2021.
He was the husband of Audrey S. Sultzbach Mack. Born in Lancaster, he was the son of the late William A. P. and Beatrice Mooney Mack.
David had worked for R. R. Donnelly on the packing line until his retirement. After his retirement, he worked as a driver at the Manheim Auto Auction. Prior to Donnelly, David worked for Armstrong World Industries.
David was a US Army veteran of the Vietnam War, serving as a Military Policeman with the rank of SP4. While serving in-country, he received the Bronze Star Medal, the Army Commendation Medal, and the Vietnam Service Medal.
He was a member of Harvest Presbyterian Church.
David was a NY Jets, Penn State, and NASCAR fan. He loved playing with his grandchildren and his grand dogs, Mario and Reese.
In addition to his wife, David is survived by his children: Carolyn Rineer married to Michael of Mount Joy, and Jonathan Mack married to Natalie of Landisville, and by his 3 grandchildren: Declan, Imogen, and Simon.
Friends are invited to attend David's Memorial Service on Saturday, November 6, 2021 at 10AM at Harvest Presbyterian, 517 Beaver Valley Pike, Lancaster, PA 17602. There will be a reception with the family at the church following the service.
Leave a condolence on this Memorial Page
Condolences to the Family
October 19, 2021
Dear Audrey, Carolyn & Jon and Tom & Julie – Words cannot even describe how heavy my heart is. I so wish I could be there for David's Memorial Service, but travel from MA is not an option right now. I will be with you all in spirit, you can count on that. Audrey, my sweet friend, my long time next door neighbor, we have so many shared memories that will always be a part of us. I still remember when David started hanging around Ryder Ave which led to a blend of friends (Pearl St./Ruby St.) and all of a sudden I am in your wedding!! Then celebrating the arrival of Carolyn and Jonathan and then those wonderful grandchildren. Quite a journey, my friend. I am so sorry – I know you are surrounded by people who love you – I pray for you to have peace and comfort as we all continue on. David will be missed – he was a wonderful guy, friend, father, husband, son, uncle – I am sending much love,
Susan Iannicelli Ostman – John joins me in the most sincere condolences to all who will miss David dearly
October 18, 2021
So sorry to hear of Daves sudden passing we enjoyed our chats and interactions at Harvest. May the God of all comfort, comfort your hearts Peter & Betsy in Ireland
October 15, 2021
It is with a very heavy heart that I learn of David's sudden passing. I am so sorry for your loss of a great person. My prayers are with you 🙏. David and I were childhood friends growing up and did so much together.
Vic DeMascolo
October 13, 2021
Audrey, Carolyn and Jonathan,
I am so sorry for your loss. Dave was a great man and a joy to be around. Having known him for almost my entire life, I was pretty saddened by this news. I hope you can all remember him as a light in this world and that it will helping in your healing.
Love
Anita (Massey) Bowers
October 13, 2021
I am so sorry to see of Dave's passing. He and I were inseparable buddies when we were kids…he on Pearl Street and me on Ruby. We were in school together at Mifflin. He was a great guy. Although I haven't seen him since he lived in Hamilton Park, I thought of him often. My sincere condolences.
Dale R Schober
October 13, 2021
Our sincerest sympathies to the entire Mack family. We were all so saddened to hear of David's passing and our hearts broke for all of you. You have all been in our thoughts and prayers.
Hope (Sweigart) Mayes
October 12, 2021
Carolyn and Jon,
We were so sorry to hear of your father's passing. We are praying for your families as you navigate all of this. We are here to help where we can if you need us.
Jane and Eric Schneider
October 12, 2021
Thanks for being here David!
Eric freeman
October 12, 2021
I am so sorry for your loss. It's hard when they go so sudden. May God comfort you all at this time. It's hard but it will get easier as time goes by. Just got to take it one day at a time. Love to all. Angie, Annie, Melmo Rhodes
Services

Saturday, November 06, 2021
10:00 AM
Charles F. Snyder Funeral Home & Crematory
414 East King Street
Lancaster, PA 17602

Map and Directions