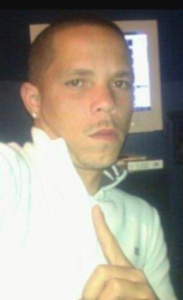 Dario A. Yens, 34
January 12, 1986 - February 23, 2020
Dario A. Yens, 34, of Lancaster, passed away at Lancaster General Hospital, Sunday, February 23, 2020. Born in the Dominican Republic, he was the son of Juan B. Yens and Zunilda Dionicio.
Dario was a parishioner of San Juan Bautista Catholic Church, Lancaster. He was a die hard New York Giants football fan.
In addition to his father and mother, Dario is survived by his three children: Dario A. Yens, Jr., Persayius Yens, and Mariah Yens; his three step-children: Olivia Turano, Julian Melendez, and Josiah Melendez; and his siblings: Juan B. Yens, Jr., Alejandro R. Yens, Martha M. Yens, and Luis R. Yens.
Family and friends are invited to a viewing to be held from 6PM to 8PM, Thursday, February 27, 2020 at Charles F. Snyder Funeral Home & Crematory, 414 E. King St., Lancaster, PA 17602. A Christian Prayer service will be held at 7:30PM at the funeral home. A Mass of Christian Burial will be celebrated at 11AM, Friday, February 28, 2020 at San Juan Bautista Catholic Church, 425 S. Duke St., Lancaster, PA 17602, with Rev. Allan F. Wolfe as Celebrant. A viewing will be held at the church from 10AM to 11AM. Interment will follow at Mellinger Mennonite Cemetery, Lancaster.
Leave a condolence on this Memorial Page
Condolences to the Family
February 26, 2020
Paz a su alma y que Dios de resignación y fuerzas a toda la familia.
Mis más sentidas condolencias
February 26, 2020
Mis mas sentidas condolencias para todas la familia y fuerzas para seguir soportando la pérdida y k nuestro padre selestial lo tenga lo tenga en un buen lugar y descanse en paz Arelis and Jasen yens.Lo sentimos mucho suni y la acompañamos en su sentimientos y a todos.
Arelis and jasen yens
February 25, 2020

Venid y volvámonos á Jehová: que él arrebató, y nos curará; hirió, y nos vendará. Osea 6:1
Estan en mis oraciones y pensamientos. Zuni, Lupita, Suzuki, y Juan lamento mucho su perdida.
Eloisa Hidalgo


February 25, 2020
Lo siento mucho Zunilda.
Dios les de fuerzas para seguir adelante. Solo Dios conoce la respuesta de porque suceden situaciones de las cuales no tenemos control.
Mis condolencias para ti y toda tu familia.
Esther

Visitation

Thursday, February 27, 2020
6:00 PM - 8:00 PM
Charles F. Snyder Funeral Home & Crematory
414 East King Street
Lancaster, PA 17602

Map and Directions

Visitation

Friday, February 28, 2020
10:00 AM - 11:00 AM
San Juan Bautista Catholic Church
425 S. Duke St.
Lancaster, PA 17602

Map and Directions

Services

Friday, February 28, 2020
11:00 AM - 12:00 PM
San Juan Bautista Catholic Church
425 S. Duke St.
Lancaster, PA 17602

Map and Directions