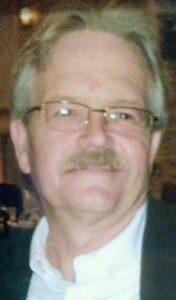 Danny W. Washinger, 54
October 30, 2017
Danny W. Washinger, 54, of Quarryville passed away Monday, October 30, 2017. Born in Salem, NJ he was the son of Roy Washinger and Graceanne (Dickson) Jones. He was the loving husband of Deborah (Sexton) Washinger with whom he shared over24 years of marriage.
In addition to his wife, he is survived two daughters, Dakota I. Washinger of Strasburg and Grace Gibbs of NY. Also surviving are three grandchildren, one sister, Caryn Tadema wife of Cliff of WA, a niece, Jordyn Byes of Burlington, WA and host of loving extended family.
A Celebration of Danny's Life will be held from 2-5PM with a service at 2:30PM on Sunday, November 5, 2017 at SECA, 299 Park Ave, Quarryville, PA 17566. In lieu of flowers, contributions may be made to the Ann B. Barshinger Cancer Institute, Lancaster General Health Foundation, 609 N. Cherry St., 3rd Floor, Lancaster, PA 17604 or American Cancer Society, 314 Good Dr., Lancaster, PA 17603.
Leave a condolence on this Memorial Page
Condolences to the Family
November 05, 2017
so sorry for your loss. Mary Ella Herr and Pete

November 05, 2017
Danny and his wife were always so kind when they called to schedule rides for him.
Sending prayers for the family.
Dorinda (RRTA)

November 04, 2017
My prayers continue to be with your family. He was taken away far too soon! And what a great day that will be when you are all reunited with our merciful Father in Heaven. That day cannot come soon enough! My prayers for strength to go on without Danny, hope in the resurrection and peace knowing that he is at rest in the arms of Jesus.
Donna Ruch Gurule, cousin
November 03, 2017
I can't believe that I am writing a condolence to my wonderful nephew💔 We didn't see one another a lot, but when we did get together, we had the greatest times. It was like time stood still. I am going to miss everything about you. You were always so cheerful and funny. I am going to miss our everyday conversations that we had when you were in the hospital. They were so uplifting. I have never encountered anyone that has fought this disease with such strength and courage then you. If love, strength and faith could have saved you, you would have lived forever. I saved 3 voicemails from you, that I will hold in my heart. . I love you Danny❤️❤️❤️❤️ Deb, Dakota, Graceanne, Caryn and Roy I am so sorry for your loss but, at least we will see him again. I haven't had the pleasure of meeting the rest of his family but, my condolences to everyone. As Danny would always say "Like it like that, keep it like that". My memories!!💔💔💔🙏🏻🙏🏻🙏🏻😥😥😥
Services

Sunday, November 05, 2017
2:30 PM
SECA
299 Park Ave
Quarryville, PA

Map and Directions