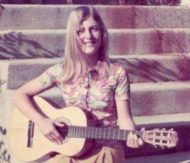 Cynthia Lynn Adams, 65
January 20, 2021
Cynthia Lynn Adams, "Cindy, or Cynthia to her French friends", 65, of Lancaster, PA, died unexpectedly on January the 20th, 2021. Born in Tangier Morocco-North Africa, she was the daughter of Clarence Leo Adams of Reading PA, and Mary Jane Whitaker-Adams of Long Island New York, and then Lancaster PA. Clarence and Mary were missionaries in North Africa, and Southern France for 36 years, and preceded her in death.
Cindy was devoted to her family, and nothing made her happier than spending time with them.
She was a loving Daughter, Sister, Aunt and Niece. She loved hosting Christmases at her home when she could, and loved giving her family sentimental gifts of French cheese, and anything she could get her hands on that would remind them of their upbringing in France. She thought of others before herself.
She loved music, and one of her favorite pastimes was singing as a family when we were together. Our parents passed that love of music to all their children.
Her pride and joy was her Silky Terrier, Ashley, named after her niece (because that was the only name she responded to when her Husband Bernie brought her home as a surprise). She also loved her cat Minette, whom she inherited from her mom at her passing in 2012.
She spent most of her childhood and school years in Marseille France, before returning to the United States to finish her 12th grade in Johnstown PA where she spent the year with her grandparents Robert and Ruby Smith, of Reading PA. She then graduated from the Philadelphia College of The Bible, now Cairn University.
Cindy may have left France, but her heart never did. She had hundreds of friends she left behind, and returned there as often as she could in earlier years. She longed for the day she could go back.
Her most recent goal was to return to see her friends and share her love of Jesus with them. She'd often say to her sister that she wanted all of them to spend eternity in Heaven with her. She wanted that more than anything.
She renewed her passport a few months ago with that in mind, but God had other plans for her.
She is survived by her siblings, Craig Adams (Christine),Clark Adams (Sarah), Cameron Adams all of Lancaster PA, and a sister Carol Hilliker-Wright (Bob) of Elkhart IN., as well as numerous nieces and nephews, Aunts and Uncles, and cousins.
A memorial service will be held in the next few months at the convenience of the family for which an announcement will be made.
Leave a condolence on this Memorial Page
Condolences to the Family
July 22, 2021
I am only learning now with deep sadness of the passing of Cindy. She was my dear friend during my only year at PCB (1976-1977). We had in common being MK's from France although I did not know her overseas. She was warm & one could honestly talk of struggles with her. I loved her as a dear friend. I was thinking of reconnecting recently. Toutes mes sincères sympathies et consolations de Dieu.
Faith Elizabeth Nester Martin
July 06, 2021
I was just told by a mutual aquaintance … May you rest in peace

Albert B.
February 04, 2021
I am so sorry for your loss. Please accept my deepest sympathy in the loss of your sister/aunt. I had recently reconnected with her over our love of Provence and the French language, and I enjoyed our conversations. May she rest in peace, and may you find comfort during this difficult time.
Mary McCullough
January 31, 2021
Rip Cynthia mon amie d'enfance ont ce revera dans un autre monde et oui tu m'avais dit que tu devais venir en France au mois de juin 2020 mes avec ce confinement !!!!! Ce n'est pas un adieu mes un au revoir tu resteras dans mon cœur à jamais ❤️😢❤️😢❤️
January 29, 2021
Adieu mon Amie de toujours.On se retrouvera la haut. On pourra enfin le boire ce café. Je t'aime.
Florence AUSSEIL


January 27, 2021
So sad to hear of this great loss. However, our loss is heaven's gain. She always said how much she missed her parents, so now she is with them. Cindy and all of the family was a special part of my youth. I always loved when they returned for furlough. I was so glad when we reconnected as adults. She will be missed.
Debbie Clouser
January 27, 2021
My sincere condolences to all the family of Cynthia. She and I reconnected on Facebook after my return to the U.S. from France and Canada.
Karen Hock
January 27, 2021
I was shocked to hear of Cynthia's death. As others have expressed, Cynthia always had a smile on her face and was very friendly towards people. She was a spittin image of her mother. You could take Cynthia out of France, but could never take France out of Cynthia. She is now with Lord whom she loved. Which is far better. My condolences to the family.
Lillian Evan's, AWM Retiree
January 27, 2021
My sincere condolences to the ADAMS family, and happy to have been able to converse with them these last years and sad to have not been able to see her again but I keep a very good memory of her and her family despite all the years that have passed
sylviane Pani
January 26, 2021
I am so sorry for your loss. Loved staying connected to your family through Cynthia. She will be greatly missed, but happy that she is with her parents in heaven. We will see each other again! Mary Lou Boyer

January 26, 2021
Je viens d'apprendre ton départ vers Notre Père et je suis surpris et peiné par cette nouvelle.
Merci pour t'avoir connue, pour ton amitié.
Daniel Santaella
January 26, 2021
RIP mon amie d'enfance j'ai eu un choc d'apprendre ton départ si brutalement nous avions le même âges tu m'avais dit que tu devais venir en France pour revoir tout nos amis mes malheureusement tu laisse un vide derrière toi ta Familles et tes amis ( j'ai pas de mots pour exprimer votre chagrins à vous toutes la famille Sylvie du vallon du Roy qui travailler à l'épicerie des acacias amitié j'aimerais êtres informés quand aura lieu les obsèques merci courage à tous
Sylvie verne occhipinti
January 26, 2021
I was so shocked and sad to hear of Cynthia's passing. I always enjoyed seeing her whenever I was back in Lancaster, and we would talk a little French. My thoughts and prayers are with you.
Carol Schlorff
January 26, 2021
Cynthia had a kind word for everyone and was the funniest person I had ever met. She had a clean sense of humor that brought laughter wherever she went. She was also personable, making people feel comfortable. She honored Christ and her parents' memories and God kept them separated for only a brief time, which is her joy and our comfort. Cynthia was my cousin by marriage, but thought of her more like a blood relative, due to her loving acceptance of everyone. As a single woman, God surrounded her with loving and caring family members and friends, and I am deeply sorry for the loss of your dear sister and friend. Andrea Whitaker
January 26, 2021
Dear Loving Family of Cynthia: My heart is saddened to hear of Cynthia's passing. I met her at church when I moved to Lancaster County in 2018. She approached me and I didn't immediately recognize her until she said her name. We embraced and stepping back, I saw your beautiful Mother in her features. We chatted on social media. She gave me her phone number and I followed with an invitation to get together. Sadly, it never took place. I'm sending my heartfelt love to each of you. I know you grieve but not without HOPE. She's made perfect in the presence of her Lord. May God bring you peace and comfort as you grieve your loss.
Love and Prayers,
Amy Saal, AWM Retiree
January 26, 2021
Dear beloved family of Cyhthia, Please know that my thoughts, my prayers and my love are with you all during this heart breaking moment. "Precious in the sight of the Lord is the death of his saints" (the Bible) André Barnes, France
January 26, 2021
So happy I could reconnect with Cindy a few years ago. We even spoke on the phone a few times to reminisce of our time in church youth group. I now live in Indy or we would have visited in person. Loved her sweet spirit and can't believe she is gone too soon. She missed her parents so much so I know she is happy to be with them once more.
Pat Schwartz Kuhl
January 26, 2021
Cindy was a beautiful , funny and intelligent lady ~ I'll miss her at our family gatherings at Clark and Sarah's 💖🙏
Maria Hamed
January 26, 2021
So sorry to hear of Cynthia's passing, but happy to know she is with Jesus, who she loved, and her beloved parents, whom she missed! Sympathy to the whole family!
Doris J. Becker
January 26, 2021
Dear long ago family!!!!! My heart is heavy along with yours!!!! So very many memories!!! Virtual hugs to all of you and praying for each of you!!!!
Becky