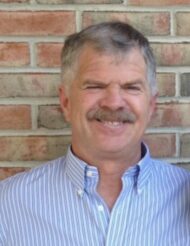 Clyde E. "Gene" Siegrist, 64
June 04, 2022
Clyde E. "Gene" Siegrist, 64, of Lancaster, passed away on Saturday, June 4, 2022, at Landis Homes Retirement Community following an eleven-year journey with multiple systems atrophy. Born in Mountville, he was the son of the late Jacob B. and Erma (Herr) Siegrist. Gene was the beloved husband of Carole (Armbrust) Siegrist, with whom he celebrated 42 years of marriage this past February.
Gene was a self-employed farmer, a painter/paperhanger, and an avid outdoorsman. He enjoyed hunting in all seasons in PA and hunting elk in AZ. He was a member of Forest Hills Mennonite Church. Gene served on a committee to establish a nursery school at Little Swatara Church of the Brethren in Bethel, PA. Gene also served on the zoning board for Bethel Township, Berks County. Throughout his illness and death he participated in research focused on multiple systems atrophy.
Along with his wife Carole, Gene is survived by his children, Jill Siegrist Thomas and her husband Peter R. Thomas, MD. of Alexandria, VA, and Neal Robert Siegrist and his wife Kelly Horn Siegrist of Westport, CT. Also surviving are his grandchildren, Wells and Dashiell Thomas & Eliza and Cassidy Siegrist; siblings Janet Keefer (Jim) of New Holland, Dave Siegrist (Eva) of Boyne Falls, Joanne Neff (Les) of Lancaster, Lucy Groff (Lynn) of Boyne Falls, Mary Haldeman (Don) of Reading, Dan Siegrist (Regina) of Willow Street, Clair Siegrist (Marilyn) of Terre Hill and Larry Siegrist (Leslie) of Bloomsburg. He was preceded in death by his parents, and siblings Bob Siegrist, Marty Rill, and Mim Hershey.
The family wants to extend a special thank you to the doctors, nursing staff and physical therapists at Landis Homes. They genuinely cared for Gene and worked to offer him the best quality of life possible. Special thanks to their Manheim House family.
Funeral services will be held at 10:30 AM on Thursday, June 9, 2022 at Forest Hills Mennonite Church, 100 Quarry Road, Leola, PA, 17540. A viewing will take place beginning at 9:30 AM until time of services. Interment will follow at Eby's Cemetery, Leola. In lieu of flowers, the family encourages contributions in Gene's memory be made to the Landis Homes Caring Fund, 1001 East Oregon Road, Lititz, PA 17543.
Leave a condolence on this Memorial Page
Condolences to the Family
June 24, 2022
I'm so sorry for your loss, Carole. My sincere sympathy to you and your family.
Nadine L.
June 09, 2022
Sorry for your loss. Our thoughts and prayers are with the entire family.
June 08, 2022
We will never forget Gene "Chief" Siegrist, and the love and strength that he demonstrated, even through his incredibly difficult battle with MSA. Our deepest condolences to Carole, Jill, Neal, and their families and friends. We are so sorry for your loss and our thoughts are with you.
Love,
Kevin and Samantha Connor
June 07, 2022
We extend our deepest heartfelt sympathy for the loss of Gene. He was incredibly brave in his struggle with such a terrible illness. We send you all our love and support during this trying time, and wish for you peace and comfort.
Love,
James and Jessica Thomas (and Ayla and Leah too!)
June 07, 2022
I am so sorry for your loss Carole. My deepest condolences to you and your family.
Vickie (Ebersole) Chambers
June 07, 2022
I had the absolute pleasure to meet Gene as a volunteer at Landis Homes. He loved to share family pictures with me and would answer all of the questions I had about his family. He seemed so proud of his kids and had a deep love for his grandkids. They always brought a smile to his face. We found ways to communicate together and find common interests and share time together. We often went on "walks" around campus. We would stop in the glass walkway and watch the planes take off and land, go out to Leaman Woods on nice days and played carpetball in the one hallway. That is where I got to see Gene's competetive side. He refused to let me take it easy on him, ha! Knowing Gene was an avid hunter, we would go out to the pond and he showed me how to use our duck calls. We called in MANY ducks. After initially meeting Gene as a volunteer, I became a PT employee at Landis Homes and this gave me the chance to visit Gene more often throughout the evenings. Since this was during Covid and volunteers and visitors were not allowed, I was often able to visit Gene when others could not. I was very thankful for that. It was so exciting to see Gene's face light up and his hands go in the air when I came around the corner and called his name. Knowing Gene loved the outdoors, winter seemed to be tough on him as that was prime hunting season and he was stuck inside. We put on his warm coat and went outside for just a few minutes. He took the deepest breath I have ever seen and just took in the cold air. Tears came to both of our eyes. Even though communicating was just one finger for yes and two for no, we had some great conversations. Every time I left, Gene would look me square in the eye and give me the firmest handshake of anyone I know. He could say more with his eyes than most could express with any amount of words. Gene had a huge impact on my life and I will miss him greatly. I know he is in a much better place and is finally free of the confinement of his own body. I am blessed to have known Gene. God bless you my friend.
June 07, 2022
Prayers of comfort for Carole, Jill and the family.
Visitation

Thursday, June 09, 2022
9:30 AM - 10:30 AM
Forrest Hills Mennonite Church
100 Quarry Road
Leola, PA 17540

Map and Directions

Services

Thursday, June 09, 2022
10:30 AM
Forrest Hills Mennonite Church
100 Quarry Road
Leola, PA 17540

Map and Directions