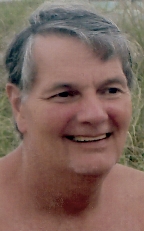 Clinton "Dan" Anspach, 55
Clinton "Dan" Anspach, 55, died peacefully at home in East Petersburg on Monday, May 28, 2012 from complications of Amyloidosis.
Dan was employed by Intelligencer Printing Co. for 35 years as an electronics technician.
Dan loved karate and instructing others in martial arts. He earned his third degree black belt in Moo Duk Kwan Karate from The Fighting Dragons School of Martial Arts in Elizabethtown, PA. He enjoyed electronics, stamp collecting, astrology, watching the Pittsburgh Penguins and Steelers and attending Pitt Panthers football games. Dan loved the beach, traveling and spending time with his family and pets.
He was fast with a quick joke and smile that brightened everyone's day.
Surviving family members are his wife, Linda (Gerth) Anspach; children: Brian Anspach, husband of Malia, of McKinleyville, CA, Tess (Miller) Belfino, wife of Michael, of Mt. Joy, PA and Rebecca Gerth of Pittsburgh, PA; grandchildren: Logan and Landon Belfino and Makani Anspach; parents: Nancy (Miller) Anspach, companion of Larry Der, of Shunk, PA and Ralph Anspach of Mt. Joy, PA; In-Laws: Maxine and John Andrews of Landisville; and siblings: Dave Anspach, companion of Kim Carver, Carol Anspach and Doug Anspach, husband of Doris.
Relatives and friends are invited to Celebrate Dan's Life at a Drop-In at his home on Saturday, June 2, 2012 from 7-9 PM.
Please omit flowers. Those desiring, may send contributions in Dan's memory to Disabled American Veterans, PO Box 14301, Cincinnati, OH 45290 or www.dav.org or the Boy Scouts of America, www.scouting.org. To send the family online condolences, please visit SnyderFuneralHome.com. Charles F. Snyder, Jr. Funeral Home & Crematory 717-560-5100
Leave a condolence on this Memorial Page
Dear Linda and family.
Please know that you are in our prayers as you deal with your loss. As you know, Dan was a wonderful person. He was always so patient and kind in teaching Karate. There are many things I will always remember about Dan but what will always come to mind first is the twinkle in his eye when spoke of his family. Whether it was about you Linda or his children, he shared not only stories and accomplishments but he shared his love for you.
Thank you for sharing your wonderful father, husband and friend with us. He was a wonderful man who will be missed dearly.
All our love,
Maureen Fairbanks and family
My heartfelt condolences and prayers go out to you Linda, and the whole family in your terrible loss of Danny. He made my days at work go much better with his smile and good natured humor, with his stories of you two on your trips, and the grandkids and Steeler football. I am so saddened by his leaving us. He was very brave in his fight against this horrible disease. I am grateful he came to work on the Friday before, but I wish now I had more time to talk with him then. There are no words that can make your pain go away, so I will not pretend that there are. Just know he was loved, and Intell and this world will not be the same. I will keep you in my prayers during this tragic time of your life.
With sympathy,
Paul Shoff
Linda, we were all shocked and saddened to hear that Dan had passed away last week. Thomas, Daniel, Chloe, Alex and I have you in our thoughts . Dan was one of those really good guys and will be missed by many .
Tom and Pippa McPhillips, Chloe and Alex Rich and Daniel McPhillips.
I was delighted to see you on Saturday, Randy! So sorry to hear of Dan's sudden passing. I have your family in my thoughts and will pray for you too.
Charlotte (Eberly) Bear
My name is Dr. Sharon Eltz. I was Dan's most recent Primary Care Physician at East Petersburg Family Medicine. My nurse Debi informed me of Dan's passing this week. I was very sorry to hear that. Dan was a very warm, friendly person. At every visit he would make me smile. It was my privelege to help to care for him for a brief time. He will be missed. My deepest sympathies to his family at this difficult time. You will be in my prayers.
Dear Linda and Family, Sorry for the loss of Dan. May you always remember the good times that you shared as a Family. We are not permanent on this Earth and some day we will be united in Heaven. I knew Clinton, as Dan, at Intell. I was a subcontractor, 8 years ago and worked with Dan and the maintenance crew repairing HVAC equipment. His sense of humor still is embedded in my mind, quick witted and yet very professional. He will be missed. My God bless your Family.
Mark Ward
I like to imagine Dan being greeted in heaven by Marty and Reggie. What a joyous reunion!
Dan was definitely one of the good guys. He probably has all the other angels laughing by now.
Love,
Nancy & Bob
Dear Linda & family,
Our thoughts and prayers are with you and your family. Hopefully you will take comfort in all the good times and memories you have of your time with Dan.
Craig and Carla
To Dan's Family,
Dan had many roles at the karate school. He was an instructor and student, sometimes he was a computer technician, electrician, sales rep, plumber, or EMT, in his more important roles he was a mascot, comedian, counselor, activities coordinator, inspirational speaker and friend. Dan was a blessing. Dan was the type of person that whether you knew him for an hour or a lifetime you loved him.
Our children have been known to randomly quote Dan, in which we usually just chuckle or chime in. He has left his mark on us. We all loved him, he will be greatly missed.
Our thoughts and prayers are with you.
With Sympathy and Love,
Paul and Sue Petersen
Dan was a good man and a great instructor and mentor to his students – including us adults. Quick-witted and quick-fisted, he was like the unofficial morale officer at the Fighting Dragons. As it has been stated by many others, he was an inspiration to us all. He will be missed.
Tom Fertal
Mr. Anspach was an incredible person, and I'm glad to be able to say that I learned a lot from him. His influence will be felt for a long time, and his patience and good humor will be remembered.
Please be well,
Kate Benitez, Fighting Dragons
Dear Linda & family,
Our prayers are with you at this time and for the days ahead, that God will comfort, strengthen, and uphold you and be a present help in time of need. Cherish the good memories you and Dan shared.
Our blessings and our love,
Jack & Barbara
Dear Linda and Family,
I want to offer my condolences over the lost of your husband and an dear buddy of mine from the E-town Fitness Center and Fighting Dragons. Dan always had a smile on his face and a good word to say. I haven't seen Dan for quite some time, but I must admit I am fighting back the tears as I write this. We don't always understand God's ways, I guess all I can offer is that God needed a 55 year old angel in Heaven. Your in my prayers.
Len Zvorsky
Dan always had smile, a helping hand, and a three stooges "nyuuk nyuuk nyuuk" to lighten everyone's mood. He helped me up more times than I can count. He continues to be an inspiration on how to live one's life.
Chuck Benitez, Fighting Dragons
Ken & I want to extend our heartfelt sympathy to all of Dan's family. May you be comforted by all the memories of Dan, that now fill your hearts and minds. Dan was a fun loving prankster and always had a quick wit about him.
He'll be forever loved by all who knew him & greatly missed.
With Caring Thoughts,
Ken & Linda Thome
Dan was one of our original karate students and the first student we tested for blackbelt at the Fighting Dragons. Dans dedication was so inspiring not only as a student, practitioner,Asst. instructor, but also a loving friend that was always anxious to help us with anything. Dans presence will be greatly missed but always remembered and felt. To the family of Dan, thankyou so much for supporting his love and dedication and passion for the martial arts with us and please smile knowing that he touched the hearts of everyone that walked through our doors with his patience and comforting smile.
Deepest respect,
Master Shawn Liskey
No one would have fought so hard the last few months if they did not have a reason. Dan's reason was his family. We were lucky to have him join ours and we will miss our friend (even his corny jokes).
Love,
Diane
Dear Linda,
I am so very sorry for your loss. Dad sends his best regards,
Very sincerely,
Michael W. Kling