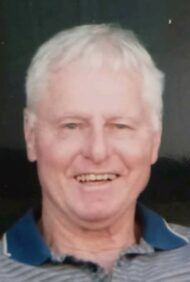 Claude R. Kurtz, 73
December 21, 2021
Claude R. Kurtz, 73, of Lancaster, PA died on Tuesday, December 21, 2021 at home. Born in Columbia, PA he was the son of the late George C. Kurtz and Rosaline Lefever Kurtz and the husband of Donna. Claude and Donna were married in 1975. In addition to his wife, Claude is survived by two sons, Eric M. of Lancaster and Kevin M. husband of Kelila of Mountville; grandchildren: Gideon, Jude and Graceanna Kurtz and a sister Thelma Williams of Columbia.
Claude graduated from Columbia High School in 1966, after which he served four years in the US Navy during the Vietnam War. Claude worked for Armstrong World Industries for 28 years and Kellogg Co. for 12 years. He enjoyed basketball and tennis.
In keeping with Claude's wishes there will be no funeral service. In lieu of flowers, memorial contributions may be made to The American Cancer Society, www.cancer.org in memory of his father, sister and brother, all of whom died from this disease.
Leave a condolence on this Memorial Page
Condolences to the Family
January 08, 2022
Donna and family – so sorry to hear of Claude's passing. Just so hard to believe. Mel and I remembered when we went to Florida together so many years together. And I would always call Claude when it snowed so we could carpool to Armstrong together. We talked about dinner together and then COVID hit. If you need anything please call us. Our prayers and thoughts are with you now and in the days ahead. Love, Mel and Robyn
January 06, 2022
My condolences on Claude's passing. Claude and I go back a long way. We grew up together in Columbia. I lived on N. 2nd St. and Claude lived on Maple Street. Our back yards were fairly close to each other. We spent many happy days playing basketball in the alley between Poplar and Maple streets. Claude was very quick with his moves and had a hook shot no one could stop. He rarely missed those shots.
I also remember a time when we were playing softball in the field behind what is now the Rotary Park. The baseball field at that time was located at Commerce St between Walnut and Chesnut streets. Someone hit a 'pop fly' and unknowing to each other, we both went after it. Well, to make a long story short we collided mid air, knocking me unconscious. I ended up in the hospital with a concussion and as I understood it, Claude was lucky and walked away under his own power.
For many years I had wondered what happened to Claude having never crossed his path for what seemed decades. One day to my surprise I saw him where I worked until I retired there in 2015. Kelloggs is where I again saw Claude after many years. Unfortunately we worked on different shifts and in different departments so we could not spend a lot of time catching up.
Claude was a great guy and he will be missed. Sam W.
January 05, 2022
Donna & family – It is with deep sorrow that Claude has passed. This opened up great memories of he and I working the ball and the wall at F&M…he helped me more than he knew. Claude has moved on. He was a good friend to know! …Fred ( Barazzutti )
January 03, 2022
Sorry for your loss, Donna! I worked with & enjoyed his company at Armstrong & Planet Fitness. You may want to check with a church or Hospices, for Grief Sharing! I know it helps when moving forward, as I benefited being a widower for a year & and a half. God rest his Soul! Vernon Landis
December 31, 2021
Very sorry to hear Claude has passed. We played mixed doubles at Indian Springs fitness center years ago. He was always fun to be with weather we were playing tennis or working at Armstrong World Inds.

December 31, 2021
Donna I am so sorry to hear of the passing of your husband. My thoughts and prayers are with you and your family. If you need anything don't hesitate to call or text me.
With deepest sympathy Mandy Enterline
December 29, 2021
Claude was a great neighbor on Parkwynne Road a number of years ago. I am sorry to hear of his passing. My condolences to Donna, Eric, Kevin and their families. Jean Ferguson
December 29, 2021
Claude and I were hired the same day as full-time workers at Kellogg's where everyone enjoyed his company. He was always fun to work with. So sorry to hear of his passing.
Paul Reichert
December 29, 2021
Dearest Donna, So sad to hear of Claude's passing. I send my love and hugs to you and all your loved ones.
With much love,
Aunt Elaine
December 29, 2021
Oh Donna, I'm so sorry to hear about Claude. I'm thinking of you and your family. Hugs and prayers to you. Take care!
Cheri Kendig Crounse
December 29, 2021
I am very sorry to hear of Claudes passing. I remember the visits to his family's home in Columbia with my family. As kids playing ball up the street in a vacant field. Following him into the Navy as he was getting out. He really enjoyed the basketball and tennis.
Condolences to Donna, Eric, Kevin, grandchildren, Thelma, Tom and Angie.
Rest in Peace cousin Claude!
December 29, 2021
Dear Donna, Eric, & Kevin
I just moved back into Lancaster area recently and wanted to visit with Claude, but with the Covid and everything we had not yet gotten back together for lunch or etc. Claude was such a warm and likeable guy, and I have so many memories of playing tennis with him at F&M and Bucher and he being such a great neighbor on Parkwynne Rd. My heart goes out to you all.
Love Bruce
December 29, 2021
Claude will be missed. We spent a lot of time in the last two months talking on the phone about our mutual friend Bill. Claude was so easy to talk with about anything and I will miss being able to have a chat with my Friend. He will always be in our Hearts. ❤️ May God give you peace in your time of Great Loss.
Cindy Lipman