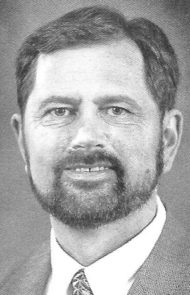 Clarke E. Hess, 64
November 07, 2018
Clarke E. Hess, 64, of Lititz, passed away peacefully in his sleep on November 7, 2018, at his home. He had been living with ALS / Lou Gehrig's Disease for more than 6 years.
Clarke was an enthusiastic historian of Pennsylvania German culture and Mennonite family history. He was born in Lebanon County, PA, on June 16, 1954. He lived in Lancaster County since the age of six.
Clarke's great love was the study of Mennonite genealogy and Hess family history. He was a researcher and lecturer of Pennsylvania architecture and historic folk art. He curated various museum exhibits on Mennonite arts and antiques.
Clarke authored the book Mennonite Arts, about the antiques and regional culture of the Mennonites. He was an active member of the Lancaster Mennonite Historical Society, where he joined the board of directors in 1981. He was also a member of the board of directors of the Historic Preservation Trust of Lancaster County, and the Landis Valley Museum.
He served on committees at the Heritage Center Museum, the Hans Herr House, and the Lancaster Quilt Museum, and received a lifetime-honor award as Fellow of LancasterHistory.org. He also was a member of the American Folk Art Society and the Vernacular Architecture Forum.
In 1985 Clarke purchased his ancestral Hess Homestead in Warwick Township near Lititz, and restored this property for his home, which was featured in numerous magazine articles and television programs. Clarke frequently opened his home to historical groups, garden clubs, and to anyone who was interested in local history.
Clarke was vice president and a principal owner of Hess Home Builders of Neffsville. Clarke's father and older brothers began this business in 1964. Clarke spent his entire working career with this company.
Clarke is survived by his spouse, Lee J. Stoltzfus, and by Clarke's brothers and sisters: Ruth Ann, wife of John B. Gochnauer of Columbia, Sheryl J., wife of William E. Quickel of Marietta, W. Roy, husband of Brenda M. Hess of Lancaster, Robert L. Hess of Columbia, John P., husband of Milesetta H. Hess of Lititz, James L., husband of Susan R. Hess of Lancaster, C. Richard, husband of Susan Hess of Annville, Earl K. , husband of B. Anne Hess of Newmanstown. His family also includes 28 nieces and nephews, plus numerous great and great-great nieces & nephews. Clarke was a son of Walter B. and Ruth N. (Horst) Hess.
A celebration of Clarke's life will be held Sunday, November 18, 2018, at Lititz Church of the Brethren, 300 West Orange Street, Lititz. Visitation will begin at 1:00 with the service at 2:00. In lieu of flowers, donations are suggested to the Lancaster Mennonite Historical Society, 2215 Millstream Rd., Lancaster, PA 17602 or to ALS Association
321 Norristown Road, Suite 260, Ambler, PA 19002.
Leave a condolence on this Memorial Page
Condolences to the Family
November 17, 2018
I feel honored to have known Clarke. He and Lee generously included me in their social get-togethers with friends at his family's cabin in the mountains and his home in Lititz. I admired Clarke's pleasant personality as well as his creativity, skill, and scholarship. I also treasure my acquaintance with his family's beautiful homestead and its authentic furnishings. During my visits with him and Lee during these last years, I was always inspired by their positive attitude and courage.
November 17, 2018
We were so sorry to hear Clarke passed away. He certainly was a very special person and so knowledgeable in antiques and local history. He did a great job cataloging our antique auctions. We will truly miss him both in our family and in our business. Unfortunately, we all had prior commitments and are unable to make the memorial service on Sunday. Our deepest sympathy to Lee and Clarke's family.
November 17, 2018
Always enjoyed talking with Clarke and have missed seeing him out on the jobsites these past years. A gentleman with quite a wealth of knowledge. To Lee and the entire Hess familiy, my sincere sympathies. Sam Beitzel
November 16, 2018
So sorry to hear of this news. My condolences to Clarke's family and firends. Clarke worked with us on the construction of our first home. He was a first class guy and a pleasure to work with.
Just recently came across some genelogy information for my immediate "Hess" family and was looking forward to sharing with Clarke. He and I would joke that we were probably related to one another through the orginal Hess settlers of the area from the 1700's.
Best Regards,
Chuck & Diana Hess
Lititz
November 15, 2018
I was sorry to hear about Clarke's passing. He was so kind and generous in sharing his collection, time, and knowledge with me as I wrote a book about a quilt from the Lititz area. Best regards to his friends and family. Ann Holte
November 14, 2018
It is an honor to have known someone of such great professional and personal integrity. Clarke always presented with a warm and welcoming smile, even when seeing him in recent years as he so bravely suffered through ALS. I must also extend my great respect and reverence to Lee, and all of his caretakers who helped carry the burden of ALS in duing the past years. I am sure that both his knowledge and friendship will be missed by many
November 13, 2018
In the past, Clarke was my most important source for information in researching the cultural consequences of the Swiss Reformation on the societies of the Palatinate and Pennsylvania. His clear and profound statements were of great importance for my work. Without his support in words and pictures I could not have written my last four books. Unfortunately I did not get to know Clarke personally. But this does not change my esteem in the constancy and reliability of his correspondence, which was carried out by Lee. Clarke, thank you for your help in building a solid bridge between the Old and New World!
November 11, 2018
To the family,
I am sorry and saddened for the loss of Clarke, may God give you peace in this time of great loss. I enjoyed working with Clarke until he didn't have the energy to come out to the jobs. Now he is at peace with our Lord.
November 11, 2018
Dear Sheryl and The Hess Family – I am thinking of you and your family at this time of need. May God be with you all. Please accept my condolences. Sincerely, Connie Keares, StoudtAdvisors.
November 11, 2018
We are so sorry to hear of Clarke's passing. We greatly admired his research and preservation of the heritage of the Hess family. He was a very kind and thoughtful person who will be sorely missed. We greatly enjoyed visiting Clarke and Lee's amazing home and collection which is absolutely unique. We loved hearing Clarke give us a tour of his historic home, telling us about his deep research on every object which is an extraordinary example of Pennsylvania Mennonite culture. Clarke and Lee's delicious meals of Pennsylvania German cuisine, thoughtful conversation, and their beautiful gardens are memories we will never forget.

November 10, 2018
Lee and family. Very sorry to hear of Clarke's passing. I always appreciated his company and wisdom. It was always a pleasure to be in his company
November 10, 2018
To Lee Stoltzfus and the rest of Clarke's family… it is with sadness that I read this morning's obit on Clarke. Such a warm man, a scholar and contributer to the community. Please accept my deepest condolences on your loss.
November 10, 2018
Sincere sympathy to Lee and Clark's family. We just knew Lee for a couple of years through the ALS Support Group. Blessings to all.
November 10, 2018
I feel honored to have worked with Clarke on various projects, committees and board! Clarke was a remarkable and kind hearted person! His standards of excellence were high on whatever he did. His passion for history, his humor, and light-heartedness are unsurpassed! His persona and character will continue to inpire me, and I'm sure others as well, for many years to come!
Visitation

Sunday, November 18, 2018
1:00 PM - 2:00 PM
Lititz Church of the Brethren
300 West Orange Street
Lititz, PA

Map and Directions

Services

Sunday, November 18, 2018
2:00 PM
Lititz Church of the Brethren
300 West Orange Street
Lititz, PA

Map and Directions