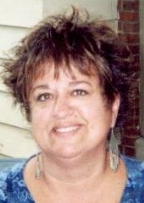 Cathi Russo Geesey, 56
Cathi Russo Geesey, 56, of Lancaster, passed away on Wednesday, February 10, 2010 at Hershey Medical Center.
Born in Lancaster, she was the daughter of Earl E. Jr. and Vilma Wissler Geesey of Millersville.
Cathi was a health teacher at Reynolds Junior High School from 23 years from 1978 to 2001. She thoroughly loved to teach and had a great rapport with her students. She taught with humor and caring, being there for a student to lean on, or having an ear to bend. Well respected and loved by many of her students, Cathi was voted to the Who's Who Among America's Teachers in 1998. While teaching at Reynolds, she would chaperone dances, participate in fund-raising events, be involved in several mentoring programs, and directed 4 school musicals and co-directed 2 musicals.
Following her retirement from teaching, she worked as an activity director for Brereton Manor in Washington Boro. She enjoyed this job very much and would often say, "It really isn't a job because I enjoy it so much."
She enjoyed music and was known to sing along to songs in the car. She loved and cherished both family and friends, above all, the wonderful relationship she had with her son, Mario. Her hobbies included painting old pieces of furniture, creating themes on wooden TV trays, and reading. Cathi had a wonderful sense of humor and always had a smile on her face. She enjoyed seeing others laughing and enjoying themselves.
In addition to her parents, she is survived by her son, Mario Russo of Lancaster, her sister Wendy married to Russell Blake of Millersville, and her brother Scott Geesey of Glen Burnie, MD.
Friends will be received on Sunday, February 14, 2010 from 5-7PM at the Charles F. Snyder Funeral Home, 441 N. George St., Millersville, PA. Cathi's Memorial Service will be held on Monday, February 15, 2010 at 11AM at Grace United Methodist Church, 163 W. Frederick St., Millersville, PA with the Rev. Robert Merrill officiating. Interment in Millersville Mennonite Cemetery. In lieu or flowers, please make contributions in her memory to the Alzheimers Assn., South Central PA Chapter, 3544 N. Progress Ave., Suite 101, Harrisburg, PA 17110. To send an online condolence, please visit SnyderFuneralHome.com
Leave a condolence on this Memorial Page
How can I begin to tell you how saddened I am by Cathi's passing? She was such a free spirit and fun (and funny) person. There was always a laugh a minute with Cathi! We tried for so long to get together for lunch and could never seem to get it scheduled. But we spent lots of time emailing each other and keeping caught up with each others lives. I will miss that. Please know that you are in my thoughts and prayers as you go through this most difficult time.
Love
Terri
Dear Wendy and Mario;
Steve and I wanted to let you know how sadden we are to hear of Cathi's passing! What a bright light she gave to the lives of all who knew her.
We wanted you both to know that you are in our thoughts and prayers!
Your Cousin Deb (and Steve) Kelly
I was sorry to hear about Cathi. I met her at Breton Manor and she was always so nice to everyone.I always had a lot of fun talking with her. She will be greatly missed.
Kelly Miles
To Gessey family and Mario;
Cas was a real joy to be with,great mom and friend sleep tite bella.
Nicky "fudge
I am So deeply sad to hear of the passing of my dear friend. my heart goes out to Her family.
Love
Paula Benton
Dear Mario,
Sending our deepest sympathy.Our thoughts and prayers are with you during this difficult time. We are always here if you need anything.
Sincerely,
Regina, Michael and Mat
cathi was adored and loved by many nurses,staff,and food service throughout lgh. her sense of humor and easygoing manner will be missed. she always shared her chocolate covered pretzels with us. cathi touched many peoples lives,she will not be forgotten. you and your family are in our thoughts and prayers.
melissa g. and sandy s. (lgh)food service.
So very sorry to hear about Cathi's passing. Such a tragedy for one family to have to endure. Find peace in knowing Cathi's suffering has ended and she is now in a better place. Her spirit will always be with you.
Anne & Kevin Kirby
Hi, I am a friend of Cathi's brother Scott. I am very sorry to hear of Cathi's passing. I wish the entire family the best during this difficult time and hope you are able to focus on celebrating her life.
Scott Miller
What can I say to ease the pain that you all must be feeling. Cathi was a good friend, listner, smart,funny great mom and knew what to say when you needed it the most. I was so hopeful this summer at the pool that she was going to beat this illness again. I know that it is very hard on all. I take comfort in knowing that now Cath is with her sister and we all have TWO guardian angels that are going to be watching us all and when we need something all we have to do is look at the brightest star in the sky and know that is Cathi watching us. I will keep all in my prayers and thoughts.
Carole Martin Good
I'm so sadden by the loss of this wonderful and talented women she was a true inspiration to me. She was the only teacher in my Middle School that always took time out to be there for me. She will be truly missed and loved
Thank you Ms. Geesey for always believing in me
Cailin Mulligan
I want to offer my sincere blessing of peace upon your family in this time of grief.
Gina Forte
Dear Mario:
I just wanted to express my very deepest sympathy in the passing of your Mom.
Although I didn't know her, I remember that you had a wonderful closeness with your Mom that many people admired. You will be in my thoughts and prayers.
Sincerely,
Ann Gallagher (Joe Ulrich's Mom)
Not a day has passed that Cat is not missed at Brereton! She knew she was loved there, but probably not how much. We share your grief and hope the memories of her laughter erases the sadness. We are so fortunate to have spent so much time together with her.
Bill Boyd and all who knew her at Brereton Manor