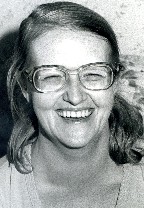 Catherine M. "Cass" Walton, 79
Catherine M. Walton, 79, of Lancaster, passed away on Sunday, January 13, 2013 at Hospice & Community Care of Mount Joy. Born in Lancaster City, she was the daughter of the late Elwood and Mary C. (Flick) Lehman.
Her husband, Chester R. Walton, preceded her in death in 1986.
Cass grew up on Cabbage Hill and lived most of her life on High and St. Joseph's Streets. She attended St. Joe's Grade School and Lancaster Catholic High School.
Cass was a lifelong member of St. Joseph's Catholic Church and the Golden Hills Social Club.
She retired from Schwalm Dial Factory in 1994 after 25 years. Cass enjoyed playing bingo, crafts, spending time with family, board games such as Yahtzee and Scrabble, and shopping.
She is survived by three sons, Joseph W. Walton, Stephen C. Walton, Mark A. Walton, and a daughter Louise A. Walton, all of Lancaster, six grandchildren, twelve great grandchildren, three brothers, James, Michael, and Norbert Lehman, all of Lancaster, two sisters, Mary Wendell of Rothsville, Rose Lehman, of Lancaster, and many nieces and nephews. She was preceded in death by two daughters, Marie Novack and Barbara Walton, four brothers, Joseph, John, Charles, and Francis Lehman, and a sister, Anne Lehman.
Mass of Christian Burial will be held on Thursday, January 17, 2013 at 11AM at St. Joseph Catholic Church 440 St. Joseph St. Lancaster, PA 17603. Viewings will be on Wednesday from 7-9PM at the Charles F. Snyder Funeral Home & Crematory 414 E. King St. Lancaster, PA with the Holy Rosary at 8:30PM and a second viewing from 9-11AM prior to Mass at the Church. Interment will be in St. Joseph New Catholic Cemetery. In lieu of flowers, memorial contributions may be made to St. Joseph Church or Hospice & Community Care 685 Good Dr. PO Box 4125 Lancaster, PA 17604. To send the family online condolences, please visit SnyderFuneralHome.com. Charles F. Snyder Funeral Home & Crematory 717-393-9661
Leave a condolence on this Memorial Page
Condolences to the Family
November 24, 2016
Grandma i miss u n u was like a mom to me u always was there for me and now its 2 months away from 4yrs you have been gone and it still feel like u had just passed i love i miss u so much and you have shown me how to be a woman a mother and a good hearted souls and im greatful everyday that u was my granmother and that u made me the woman i became i love you see u in anotger life time….. for eternity
April 09, 2016
3 years have passed and it still hasnt got any easier. I wish you could see how amazing your little Ana is growing to be. You are always on my mind and in my heart. I love you with all of me. Until the day we meet again.. I love you Grandma.
<3 Danielle
I have many happy memories of Aunt Cass. She will be greatly missed. I am sure that my Daddy was at the pearly gates waiting for her, excited to have one of their long, treasured conversations. <3
May God bring peace and comfort to the Walton and Lehman family.
We love you all!
Chrissy Brown and family
Christina Brown
Blain, PA
Joe, Stephen, Mark, Louise & families – Just wanted to let you know I am thinking of all of you, while remembering your mom at your time of loss. You are a very close family & hopefully that will help each of you during this time because you have each other to turn to. Take care of each other & I will pray for peace & comfort. Cherish the good times, which I am sure there were many.
Love to all,
Ellen Brannon