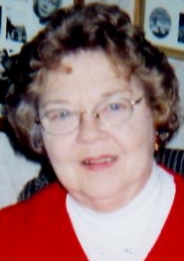 Caroll W. Warrenfeltz
Our beloved wife, mother, grandmother and loving friend to many passed from this life to be with our Lord on Sunday, July 9, 2006. Born in South Bethlehem, New York, she was the daughter of the late Ruth L. (Griffin) and Milford R. Wiltsie, of Fair Haven, New Jersey.
A member of the National Honor Society, Caroll was a 1954 graduate of Rumson Fairhaven High School in Rumson, New Jersey, and active in high school sports. Caroll was a New Jersey State Champion Baton Twirler.
Caroll and her husband Jack recently celebrated their 51st wedding anniversary. The family and the home they made together was her most treasured possession. She was an avid gardener, herbalist, creator of crafts of all kinds and collector of antiques and glassware. Her home and her family reflected her love of life and moral values.
Caroll was a member of Zion Evangelical Lutheran Church in Landisville, PA.
Surviving besides her husband, Jack is a daughter Susan Waltersdorf, wife of Andrew, York; a son Jack H. Warrenfeltz, husband of Mary; Lancaster, and another daughter Kristin Bilson, wife of Jack M.; Phoenixville, PA, 5 grandchildren, Heather Ann (Waltersdorf) Robinson, Alyson R. (Waltersdorf) Willis, Robert M. Warrenfeltz, David B. Warrenfeltz and Ethan J. Bilson. She is also survived by a brother; Donald Wiltsie married to Elizabeth M. of York.
Funeral services will be held at the Charles F. Snyder, Jr. Funeral Home and Chapel, 3110 Lititz Pike, Lititz, on Thursday, July 13, 2006 at 1:30PM. Entombment in Mount Rose Cemetery, York, PA. Friends may be received at the funeral home from 12:30-1:30PM. Flowers will be received or memorial contributions may be sent in her memory to the American Cancer Society, 314 Good Drive, Lancaster, PA 17603.
Leave a condolence on this Memorial Page