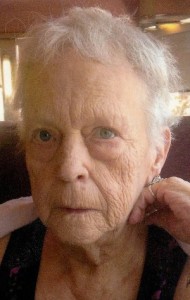 Carol A. Ream, 72
December 20, 2015
Carol A. Ream, 72, of Ephrata, passed away at home on Sunday, December 20, 2015. Born in Morgantown, PA, Carol was the daughter of the late Andrew J. and Florence R. (Roth) Kohl.
Carol worked for many years as a waitress, but especially loved the 17 years she worked for Mom's Diner in Adamstown.
She attended the Mt. Culman Evangelical Church. Carol's greatest joy was her family, especially her grandchildren and great-grandchildren. She also loved playing Bingo and traveling.
Carol is survived by her children: Bonita Dean, wife of Edward, of Ephrata; Michael Ream, of Lititz; Christopher Ream, of Ephrata; Jack Ream, of Lancaster; and Ashley Ream, also of Lancaster. She is also survived by 8 grandchildren, 6 great-grandchildren, 6 brothers, and 5 sisters, she is predeceased by her brother Andrew Kohl, Jr.
Memorial Services and interment for Carol are private and will be held at the convenience of the family.
Leave a condolence on this Memorial Page
Condolences to the Family
February 26, 2016
Dear Bonnie your mom and you took me in when I was in trouble
ill always love you for teaching me about The Lord
we went in two different directions but I always took you with me where ever I went

December 23, 2015
You will truly be missed you were a beautiful person body mind and soul a mother to many and so happy I had the opportunity to have you as a part of my life love you mom and I'll se u in heaven another day. Riddy
December 23, 2015
She will be missed
December 23, 2015
Jay & Ashley,

Not really sure where to begin Mom was one of the sweetest people I every met, it seems like only yesterday we were all hanging out it is so hard to believe…. Ashley oh how you have grown in to a very beautiful women…. Jay I will always remember all the good times we shared you will always hold a very special place in my heart…. Please know that I am thinking of you guys both and the family…. Please leave me know if there is anything I can do…. I am holding you both very close and sending prayers and love your way….
~Love and Hugs~
Brad
December 23, 2015
I love you so much granny. Its still so unreal that your gone. Your like a rock, my super granny. I miss you so much already. Its not the same without you.
Love always and forever -Amanda Ream