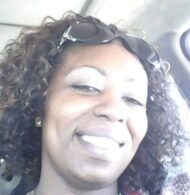 Bessie Mae Ward, 40
December 04, 1981 - July 18, 2022
Bessie Mae Ward, 40, of Lancaster, passed away unexpectedly on Monday, July 18, 2022, at the Lancaster General Hospital. Born in Lancaster, she was one of 8 daughters born to the late Walter Ward, Jr. and the late Bessie Mae (Brown) Ward.
Bessie Mae worked as a Certified Nursing Assistant for most of her life, and more recently worked at Emerald Rehab Healthcare in Elizabethtown. She was a very spiritual person; she studied the Holy Bible, continually prayed for her children, and cared for everyone around her. Bessie enjoyed reading, traveling, baking cakes and anything associated with cosmetology.
Bessie is survived by her beloved children: Isaiah "Eli", Aaliyah, Brya, Laquan, and Malachi. Also surviving are seven sisters: Tina Hernandez, Lisamarie Howze-Koroma, Trina Howze, Mary Jenks and her husband Raymond, Rosa Stanford and her husband Ole, Emma Williams and her husband Opotija, and Doris Wood; an uncle, Ernie Brown; an aunt, Morelee Mingle; and many nieces, nephews and cousins. She was preceded in death by her fiancée, Michael D. Dancer, in 2021.
Funeral services for Bessie Mae will be held at 11:00 AM on Wednesday, August 3, 2022, at Bright Side Baptist Church, 515 Hershey Avenue, Lancaster, PA 17603, where a viewing will take place beginning at 10:00 AM until time of services. Interment will follow at Mellinger Mennonite Cemetery, Lancaster. Immediately following interment, a repast will be held at the Bright Side Opportunity Center at the above address.
Watch the tribute video
Leave a condolence on this Memorial Page
Condolences to the Family
August 05, 2022
Love and blessings to the family. What a beautiful spirit. Sending my love to you all.
Karise❤️❤️❤️❤️
August 04, 2022
Dear Bessie, my sister and first "best-friend",
I cannot believe that you're gone but here we are…
Me, trying to find the words to sum up the love while juggling disbelief, this is hard…
Mommy and daddy said that we were like "two peas in a pod"…
You were number 7 and I, number 8 – very opposite personalities but one-of-a-kind, deep bond…
We were only 11-months-apart and mommy had fun dressing us up, her unofficial little twins…
Daddy would get in trouble with mommy for so-called "spoiling" us as his baby girls & then…
There came many days after, where life had its way and I know, you know, what I mean…
Those days in our teens and many years in between…
God only knows how much I prayed, you prayed for the difficult times to go away…
You went through so much, it hurts to think about the unspeakable trauma but hey…
I want you to know that I admired your fight, your faith, your emotional depth, your passion, sense of humor, your accountability, your bold nature that was authentically you – no matter if you had to take things from 0 to 100
I will miss all of that and so much more but right now, in this moment, I just want to be honest and optimistic in knowing that you will finally get to rest in a forever peace that is high above
I love you
-Emma
July 30, 2022
Dear Trina I'm sorry to hear about the passing of Bessie mae know that are thoughts and prayers are with you all.Love Vertti's 🙏🏽❤️
July 28, 2022
My deepest condolences to Bessie's family. I was Bessie's supervisor at one of the facilities where she worked. She was a caring, kind individual.. definitely gone too soon. So so sorry for your loss.
Donna Bruce RN
July 27, 2022
May Bessie rest in eternal peace. I had the honor of watching both Brya and Laquan be born. She was a great mother. I won't be able to attend your services but will be there in spirit.
Tysha
Visitation

Wednesday, August 03, 2022
10:00 AM - 11:00 AM
Bright Side Baptist Church
515 Hershey Avenue
Lancaster, PA 17603

Map and Directions

Services

Wednesday, August 03, 2022
11:00 AM
Bright Side Baptist Church
515 Hershey Avenue
Lancaster, PA 17603

Map and Directions