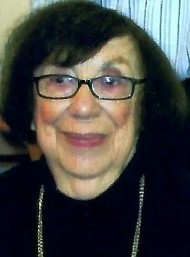 Belle Ruth Toplitz, 98
July 18, 2015
Belle Ruth Toplitz, 98, formerly of Kitchener, Ontario, Canada, and Pittsfield, MA, passed away on July 18, 2015 at Moravian Manor. She had resided at Country Meadows Retirement Community for the past 5 years.
She was the daughter of the late Dora and Samuel Bierstock. She was preceded in death by her loving husband, Dr. Theodore Toplitz, to whom she was married for 40 years. Belle was the youngest of 7 siblings, brothers Harry, David, and Abraham and sisters Lena, Rose, and Lillian, who all predeceased her.
She graduated from Suddaby School and Kitchener-Waterloo Collegiate with the highest honors. She worked for DeLuxe Furniture Manufacturing Co. in Waterloo, Ontario as a private secretary until her marriage to Dr. Theodore Toplitz in 1940. Until his death in 1980, Belle assisted him in his private practice at the Allen Heights Veterinary Hospital in Pittsfield, MA.
She is survived by her children: Dr. Ronald Toplitz husband of Marilyn Toplitz of Lancaster, PA; Steven Toplitz husband of Kim O'Connel Toplitz of Leverett, MA; and Susan Toplitz of East Patchogue, NY. Surviving besides her children are 3 grandchildren: Loren Toplitz husband of Traci Ext of Shaker Heights, OH, Tatiana O'Connel Toplitz and Alexander O'Connel Toplitz of Leverett, MA and 2 great grandchildren: Winston Theo Toplitz and Harper Renee Toplitz of Shaker Heights, OH and many nieces and nephews.
Private interment will be held at Ahavath Sholem Cemetery in Great Barrington, MA. In lieu of flowers, contributions may be made in Belle's memory to Country Meadows Employee Fund, 1380 Elm Ave., Lancaster, PA 17603; Moravian Manor, 300 W. Lemon St., Lititz, PA 17543; of to Hospice and Community Care, 685 Good Drive, Box 4125, Lancaster, PA 17604-4125.
Leave a condolence on this Memorial Page