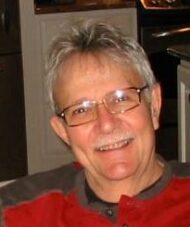 Anthony "Tony" James Arapolu, 74
August 25, 2021
Anthony "Tony" James Arapolu, 74 of Landisville, passed away unexpectedly at Lancaster General Hospital on August 25, 2021. He was the son of the late James and Bessie (Stratoulas) Arapolu, and the loving husband to Vicki (Eddy) Arapolu for almost 23 years.
Tony was a 1964 graduate of Hempfield High school. He enlisted in the US Army in 1967 and served as an artillery officer in Vietnam.
In the 1980s, Tony was the owner of The Inn in Millersville. He also worked for Scan Tron as a press operator for over 20 years, retiring in 2011.
Tony absolutely loved his dogs, antiquing and going to auctions, and recently started to read often. An avid Philadelphia sports fan, he liked cheering on the Phillies and the Eagles. He enjoyed listening to old doo-wop music and was quite the social butterfly. More than anything, Tony cherished having gatherings at his house with his family and held the title of "grill-master".
Aside from his loving wife Vicki, he is survived by his brother-in-law Jim Eddy, brother-in-law Richard Eddy (Tina), stepdaughter Stephanie Clouser (David), and his grandson Jacob. He was predeceased by his siblings Gus, George, and Smaro Strawbridge, and his parents.
A celebration of life will take place at the convenience of the family. In lieu of flowers, memorial contributions may be made in Tony's name to the Tunnel to Towers Foundation, 2361 Hylan Boulevard, Staten Island, NY 10306, https://t2t.org.
Leave a condolence on this Memorial Page
Condolences to the Family
October 22, 2021
Dear Vicki-
I missed seeing you and my Godfather this Summer. I have fond memories of our recent visits, old memories of Tony upgrading my computer monitor from black and white to color in 1982 (wow!), The Inn in Millersville when I was a kid collecting bottle caps.
I am saddened to not have my Godfather in PA I have had all my life.
Peace and love, Marc
September 06, 2021
Vicki – losing a loved one is always hard but when it is unexpected even harder. I am so sorry for your loss and will keep you in my prayers.
September 05, 2021
To Tony's Family and Friends: Another brother has passed. He served his country faithfully and we are proud to have know him, trained with him, commissioned with him, and served with him. Please accept our sympathies. Class 26-67, United States Army Artillery & Missile Officer Candidate School.
September 03, 2021
Vicki, I am so so sorry to hear of Tony's passing. I fondly remember us all having hair appointments with Susan and we always had such good times. My heart goes out to you. You and Tony will be in my thoughts and prayers. Sending you my love. Vicky McEvoy
September 02, 2021
Dear Vicki – We are so sorry for your loss. I first metTony when he owned the Inn in Millersville. We became good friends and shared a lot of laughs (and a lot of drinks)! He was a good man and I regret that we failed to keep in touch afterwards. May fond memories soon replace your grief.
Please take care – Glenn & Anna Stauffer
September 02, 2021
Absolutely I remember Tony. He was in the pressroom and I was in the design department at NCS and after I retired it became Scan-Tron. Tony always had a smile swhen our paths crossed in the break room and he and Vicki came to my home in Lancaster to give me a price on the value of some furniture I considered antiques and some old toys. Vicki I Pray that you welcome the great memories he has created with you. God bless you – Micah 6:8
Shirley Paul
September 01, 2021
Vicki, I still can't believe it. I have fond memories of Tony but especially his smile. My heart goes out to you. God Bless both of you
Lots of Love
Tracey Turner
September 01, 2021
Vicki, I'm so very sorry to hear about your loss. Tony was great person and will be missed very much. Please let me know if thre is ever anything that I can do for you.
Wendy Stauffer