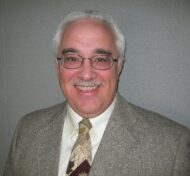 Anthony "Tony" D. Matt, 58
November 9, 1963 - July 22, 2022
Anthony "Tony" D. Matt, 58 passed peacefully at his Warwick Township home on Friday, July 22, 2022, after a brief illness.
Born in Lancaster, Tony was the son of the late John A. and Anna L. (Mudrinich) Matt. He graduated from Lancaster Catholic High School, then later earned his bachelor's degree in accounting from Millersville University.
Tony first worked as an accountant for Dorwart Andrew & Company, then for McMinn's Asphalt Co., and was Controller at B.R. Kreider & Son, Inc. at the time of his passing.
Tony enjoyed traveling, and was interested in earth and space science. He was a member of the Ashara-Casiphia Lodge No. 551 F.&A.M. in Mount Joy, and volunteered professional services to the Boy Scouts of America. He was also an avid Eagles fan.
Tony is survived by his sons, Eric Matt and Andrew Matt, and his daughter Lauren Matt, all of Lititz; his sister, Lisa, wife of Bob Maass of Milton, DE; his twin brother, Frank Matt of Mount Joy; and his former wife, Shelley (Lowry) Matt of Lititz.
Tony's family will greet friends from 10 to 11 AM, followed by a celebration of his life at 11 AM, on Wednesday, August 17, 2022, at the Charles F. Snyder Jr. Funeral Home and Crematory, 3110 Lititz Pike, Lititz, PA 17543. Interment will be private.
Leave a condolence on this Memorial Page
Condolences to the Family
August 16, 2022
Friends, family…..
Tony was a terrific guy. I enjoyed working with him at BRK and his values and demeanor were very professional. As Tony's office was upstairs along with mostly female co-workers & Byers…..the PM's looked forward to taking him out to eat indian or chinese, talking about the Eagles and sharing life memories. He will be missed and I appreciated all of the insite and guidance he gave us. He is truley a "super-hero!"
July 28, 2022
Matt/Maass Family,
There are no words to adequatley offer sincere condolences. Tony was a dedicated team member and he will be greatly missed. Eric, Andrew and Lauren your dad was very proud of you! Family covet our prayers to sustain you in this deep sadness. Hoping treasured memories touch a smile to your lips and well-up a simple joy to tend your weary souls.
Maureen Smith
July 27, 2022
Tony will be greatly missed, keeping you all in my prayers during this difficult time
Kim McEvoy
July 27, 2022
Lifting the Matt family up in prayer. Tony was a great guy, our paths crossed at BRK. I feel blessed that i got to know & work with him. enjoyed going to lunch at the Dragon or Tah Mahal. His children & family ment alot to him. He will be missed.
David B
Visitation

Wednesday, August 17, 2022
10:00 AM - 11:00 AM
Charles F. Snyder Funeral Home & Crematory
3110 Lititz Pike
Lititz, PA 17543

Map and Directions

Services

Wednesday, August 17, 2022
11:00 AM
Charles F. Snyder Funeral Home & Crematory
3110 Lititz Pike
Lititz, PA 17543

Map and Directions