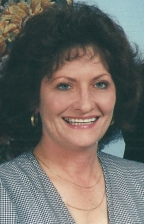 Annarose Albright
Annarose Albright, of Lancaster, PA passed away on Sunday, December 6, 2009 at her residence.
She was the wife of William J. Albright, with whom she celebrated 34 years of marriage this past March. Born in Norton, VA, she was the daughter of the late Joseph P., Jr., and Dorothy Cooch.
Annarose had taught English and had been the supervisor of the department in the Hempfield School District from 1984 until 2000. She had also taught at Conestoga Valley, the School District of Lancaster, and Garden Spot. While at Conestoga Valley and Lancaster, she was the head of both school's award-winning newspapers.
She had earned a BS in Education and English from Millersville University and a Masters of Education from Temple University. Annarose was a member of Who's Who in American Education and served on the National Council of Teachers of English.
Very active with the local Republican Party, she served as a Manheim Twp. Committeeperson for several terms. She also served on the Board of Directors at YWCA, at the Landis Valley Farm Museum, and was chairperson and committee member for the Landis Valley Christmas.
Annarose was a member of St. John Neumann Catholic Church, where she volunteered in the CCD program and taught Sunday School.
In addition to her husband, she is survived by her daughter, Angela Rose Albright, married to Carl Gundrum III of Lancaster, her grandchildren: Jordyn Davis, Ava May Gundrum, and Milo J. Albright, and her sister, Nanci Jo Schaefer of Lancaster. She was preceded in death by her daughter, Marisa Rose Albright.
Friends will be received on Friday from 7-9PM at the Charles F. Snyder Funeral Home and Chapel, 3110 Lititz Pike, Lititz, PA, with the recitation of the Rosary at 830PM. The Mass of Christian Burial will be celebrated on Saturday, December 12, 2009 at 10AM at St. John Neumann Catholic Church, 601 E. Delp Rd., Lancaster, PA with interment to follow at St. Joseph New Catholic Cemetery. In lieu of flowers, please make contributions in her memory to Hospice of Lancaster County, 685 Good Dr., Box 4125, Lancaster, PA 17604-4125. To send an online condolence, please visit www.snyderfuneralhome.com
Leave a condolence on this Memorial Page
I was lucky enough to have Mrs. Albright twice as my English teacher at Hempfield High School. What she taught me about writing and reading has stuck with me… I will never forget how to write a 5-paragraph essay in 30 minutes! Your family has my sincerest condolences.
Katie Shenk Hadjolian HHS '88
I had the pleasure of having both Mr. and Mrs. Albright as teachers (she was Mrs. Bertz then) at Lincoln Junior High School in the year of 1969 – 1970. Mrs. Albright was my English teacher, and Mr. Albright was my history and homeroom teacher. Mrs. Albright taught us at a senior high school level, and gave few A's (I got one of those few A's). She was tough, but you sure did learn from her. I always tell my son that the teachers he will remember the best later in life were the ones who WERE tough. They challenged you, and taught you things you will always remember. I am glad to see that she and Mr. Albright had a long and happy marriage. My condolences to him and the rest of the family.
Sherrie Hawthorne Russell – McCaskey HS 1973
I had the pleasure of having both Mr. and Mrs. Albright as teachers at Lincoln Junior High. I never understood the reason for english back then, but I was taught well. My deepest condolences to the family.
Tony Cunningham
I grew up with, lived in the same neighborhood as, went to high school with and college with Angela. My deepest condolences to her and the rest of the family.
Kristin Rodman Schwarz
Bill,
Our thoughts are with you and your family.
Rustin Kreider & the Kreider families.
Annarose had a beautiful heart. She always made me feel welcome in her home. I feel she has joined her daughter, Marisa, in the Kingdom of Heaven. My deepest condolences to Angela and Bill.
Nikki Allen & family
Dear awesome Mrs. Albright, my all time favorite English teacher at conestoga valley high school (class of 1980)I was not an A student but in her class i received A's which was a feat in itself, she was tough and precise and had a way of getting the very best out of you!!!But…she was also very theatrical when teaching,creative and just simply one awesome teacher!!! i adored her and she knew it…many years later she taught at centerville middle school in which my now 25 year old daughter Tabitha had the same pleasure of having her as her english teacher in 7th grade.i will never forget that evening of the parents back to school night and Mrs. Albright not only remembering me after 20 years of having me but reminding me of reports and oral presentations she remembered fondly that i presented in her class…..how awesome of a gift is that with hundreds of students she had taught in all those years…i am so glad i had the pleasure of seeing her again last year at the greek festival…my sincere condolences to Mrs. Albrights Husband and family,she was a fabulous wonderful dedicated teacher that made many impacts to many students.She will be missed dearly and be remembered fondly.Our Thoughts and prayers are with you all!Please Stay strong!!!
Sincerely,
Cammyjoy Kulish-Rhoads and family